For the cover story Antony Langdon shot beautiful and talented actress and producer Eva Mendes in L.A. Inside the magazine there's fashion photography by Jason Kibbler, Camilla Akrans, Magnus Magnusson, Hasse Nielsen, Yu Tsai, Thomas Klementsson and many more. For this first printed issue editor and photographer Sophie Caby went to Puerto Rico to visit Benicio del Toro. Lindsay Lohan opened up her closet for us and we talked with Sean Lennon, Charlotte Kemp Muhl and Waris Ahluwalia about the future of creativity and met up with actress Paz de la Huerta. The issue also features the online hit What We're Wearing Tomorrow and texts by Maria Ben Saad, Sara Litzen, Caroline Ringskog Ferrada-Noli and Daniel Bjork. Available for purchase in selected stores in Europe and US and online at papercutshop. Contributor Magazine is an independent publication produced by editor-in-chief Robert Rydberg and creative director David Hagglund, alongside editorial teams based in Stockholm, Paris and New York.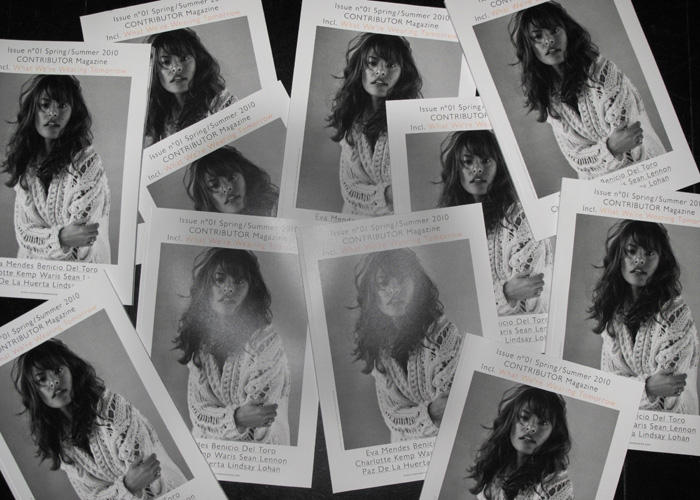 The cover with Eva Mendes shot by Antony Langdon.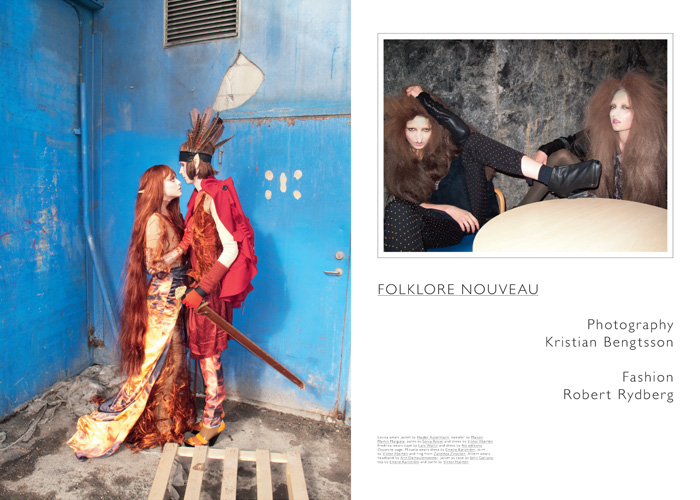 Photography by Kristian Bengtsson and fashion by Robert Rydberg.
Table for four, interview with Waris, Sean Lennon and Charlotte Kemp-Muhl by Sophie Caby.
Photography by Camilla Åkrans and fashion by Robert Rydberg.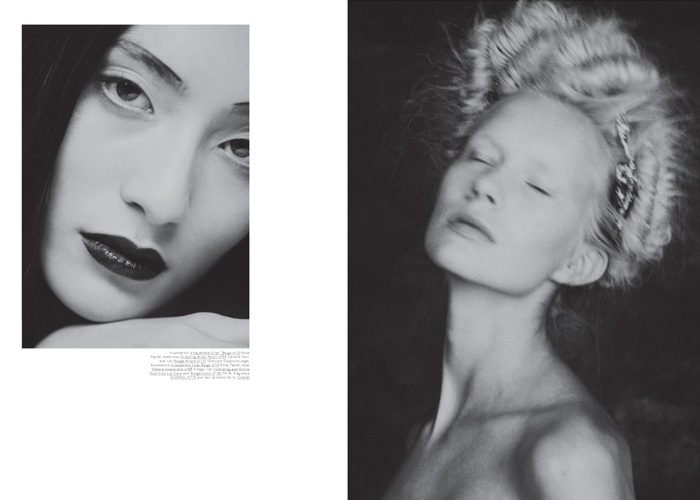 Photography by Thomas Klementsson and beauty by Anya de Tobon.
Photography by Daniel Lindh.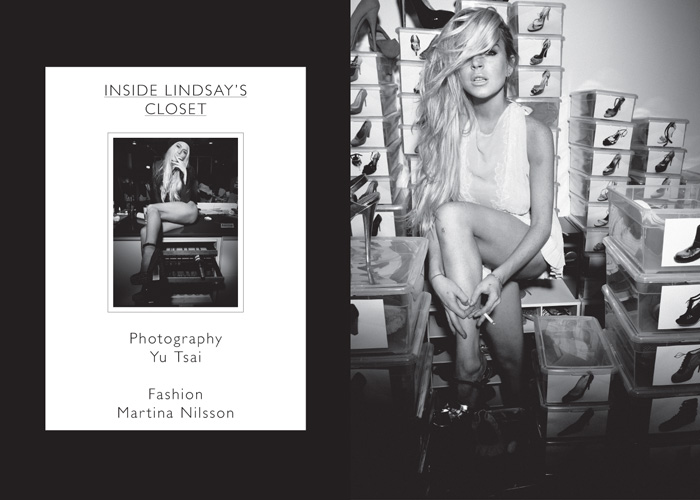 Lindsay Lohan, shot at her home by Yu Tsai, fashion by Martina Nilsson.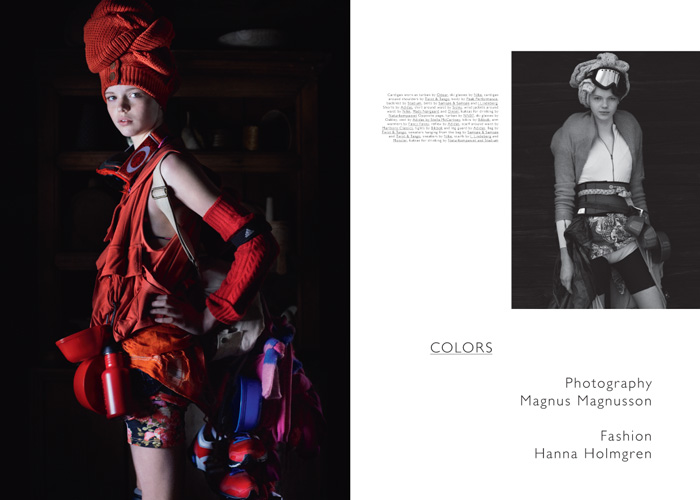 Photography by Magnus Magnusson and fashion by Hanna Holmgren.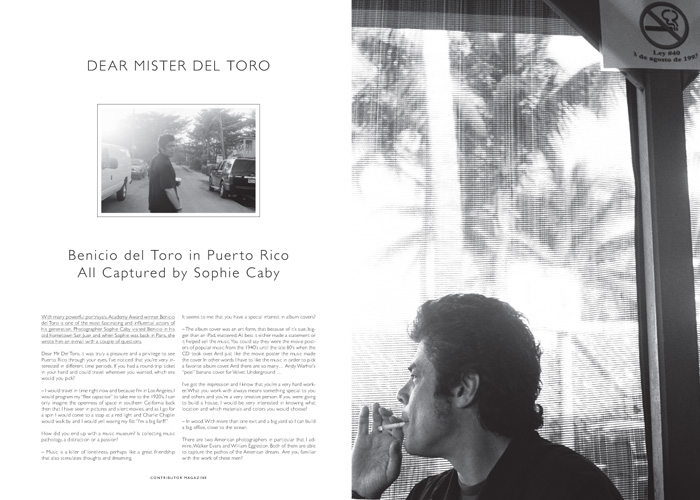 Benicio del Toro in Puerto Rico by Sophie Caby.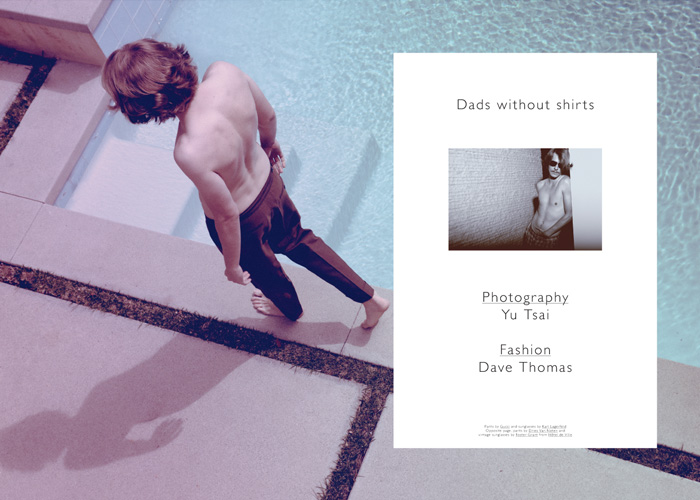 Photography by Yu Tsai and fashion by Dave Thomas.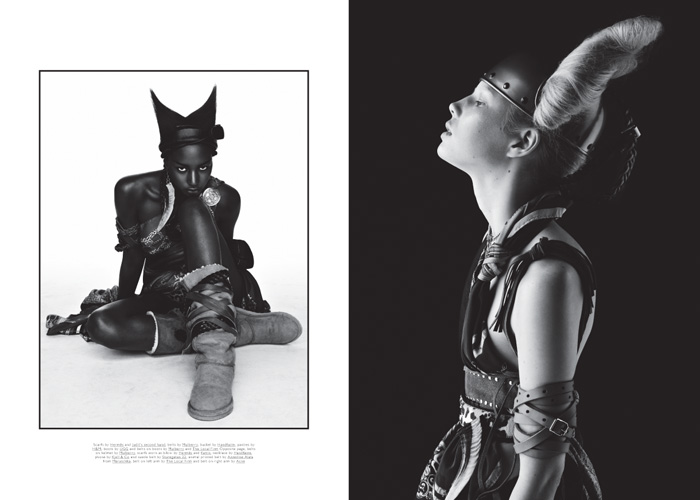 Photography by Hasse Nielsen and fashion by Robert Rydberg.
Issue no.1 (All prices include shipping)