Interview with Musician Hansom Pyjama
Musician Hansom Pyjama aka Antony Langdon is behind Los Angeles record label Dilettante Recordings and the guitar player in the British rock band Spacehog. He has appeared in the Todd Haynes film Velvet Goldmine and is the creator of The Poolhouse Sessions. Dilettante Recordings has just released the new album from HAR MAR SUPERSTAR entitled Dark Touches with the video for the single Tall Boy featuring Eva Mendes.
Interview and photography by Sophie Caby
Hansom Pyjama (aka Antony Langdon) has been described as criminal by criminals. As a young dilettante he wasted his youth with homosexual priests and the theatre of the church. He learned of love early and was ruined by decipt. He claimed fantasy as his own and came to his first reverie at the age of 25 dancing on tables and waving himself as an urchin would beg.
With only fumes he took the deepest of breaths and began his first work. *The Scheme* a series of interludes dedicated to the learning of language. He learned nothing and died twice. Later and still reeling he began the third movement entitled "Charm" in the only key he could play. The result? a second chance. It was grief and human desire which taught the most profound of lessons. That desire rules all and like all rulers worth their salt, they must be obeyed so he began the exodus of one. There was a period of dreams in which he was quiet and for a spell at peace but the lure of infamy descended on him once again in New York City. Here he would suffer the last assault and by the skin of his teeth he survived his reflection. A woman named Victorious Victoria. He was hailed a hero, but he knew the truth and capitulated to reason. That was the last time he would suffer for naught.
In the end he found Love, she was French and he was not. Love has given him all that is worthwhile and opened his stride. Now he can be found in a place like Mexico City or Los Angeles or Tangiers or Istanbul or …or not. He has no pets he is getting divorced and plays interpretations in his poolhouse. A point of note is he looks good despite the accidents. Confiture Framboise has something he wants.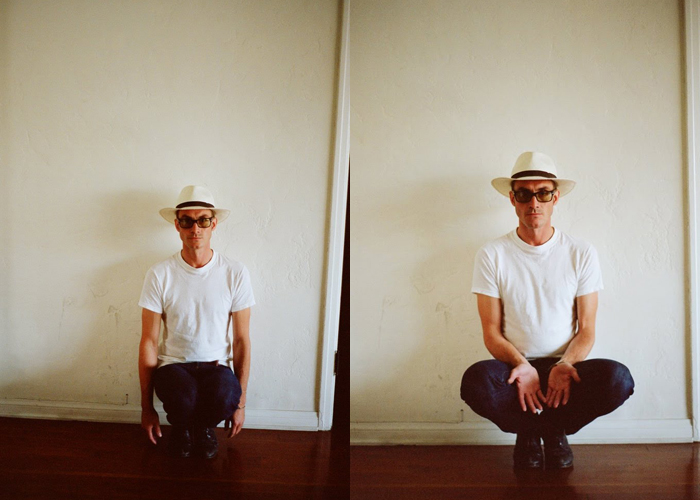 Q: What was your favourite toy?
A: My favourite toy is a wooden car made by my grandfather whom I never met as he was dead when I was born. Made during the second world war, the toy car was made from wood he had found in the wreckage of homes and factories after the Luftwaffe had paid a visit. The wheels of the car were giant buttons I think the biggest buttons I had ever seen in fact I don't think I have ever seen bigger buttons to this day. The steering wheel was made from a disk of metal and a small piece of glass was fashioned as a wind shield. I loved that car and now I have lost it.
Q: What's the most inspiring musical instrument?
A: The pipe organ. The first time I was inspired or better moved by an instrument was as a boy. I sang in a choir at Leeds Parish Church in Leeds Yorkshire were I grew up. The choir master was a larger than life man, a prolific man, profound in his his expression and commitment to music. His gestures were bold and grand. At funerals he would play the organ Faure's requiem or Mozart's Funeral music. I would turn the sheet music as he spluttered with expression a torrent of passion and spitting and sweat he was conjoined to the organ and I could feel the church shake and the people would cry. That was the last time i truly believed in God. Today the most inspiring instrument is cello as it is both high and low. I like it best when girls play with legs open wide.
Q: Do you prefer being indoors or outdoors?
A: Daytime outside, nighttime inside.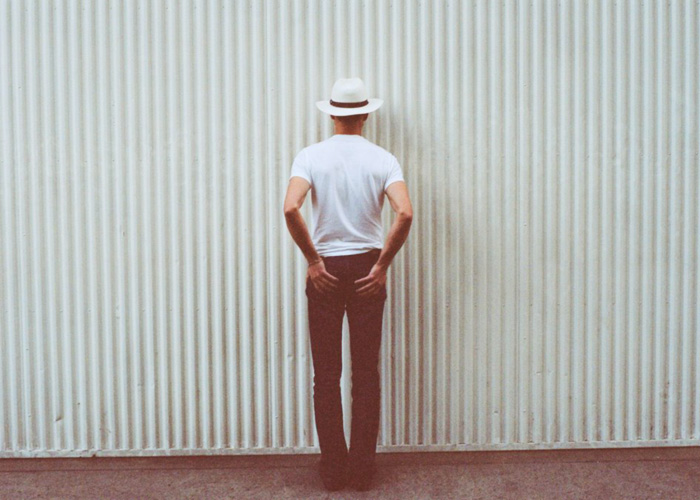 Click to watch the video for Don't you want me
Click to watch the vidoe for When all the world was green