Photographer Yu Tsai met up with model Josh Button in West Hollywood, California. There they talked abut scuba diving, dogs and fantasy football. Click to read the interview.
Yu Tsai : Welcome to LA…. Where are you from originally?
Josh Button : I grew up in sunny South Florida, with the ocean and beach.
YT : I grew up in Taiwan. Although it's an island, I can only remember seeing the beach in Taiwan only once when I was very young.
JB : I love the water and can't imagine a better place to be.. The freedom and peace that the ocean delivers is unmatched for me. From early childhood sandbar memories to jet skiing and fishing to learning every water sport that time allowed.
YT : I love water too. I love SCUBA diving. Once, I dove in the Indian Ocean off the coast of Kenya. It was unbelievably clear and warm. It felt like I was flying.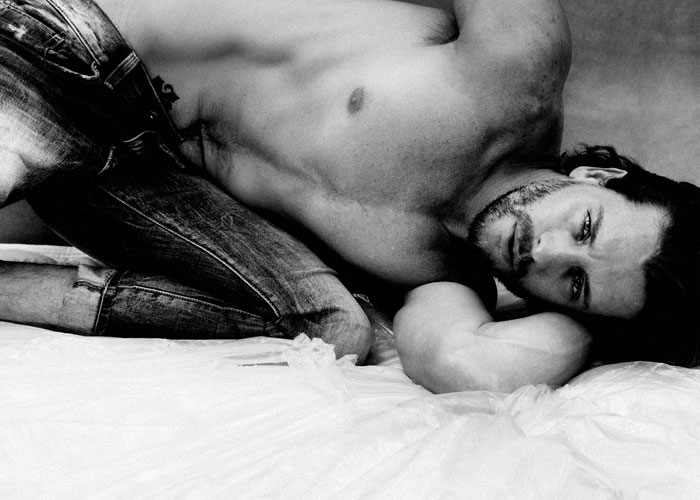 JB : Yeah, I hope that it remains an inspiration and escape for me for the rest of my life.
YT : What did you do when you were on land?
JB : I grew up totally obsessed with football. My grandfather played for the University of Miami, and my dad and uncles all played as well.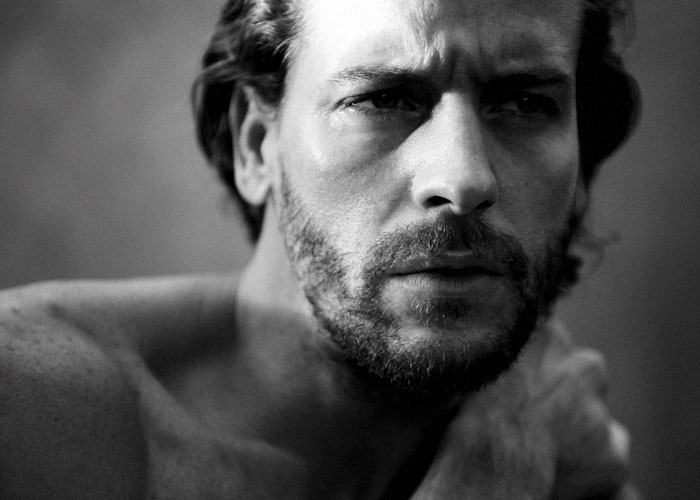 YT : That is very impressive and at the same time so foreign to me. I remember in high school, I would stand on the sideline of the game wondering why Americans enjoy hurting themselves and each other so much. ( laughs )
JB : ( Laughs ) I was so very young. It was a strong influence and something I was always passionate about. I thought until my last year of high school that I would go on to play collegiately and then professionally.
YT : Why didn't you?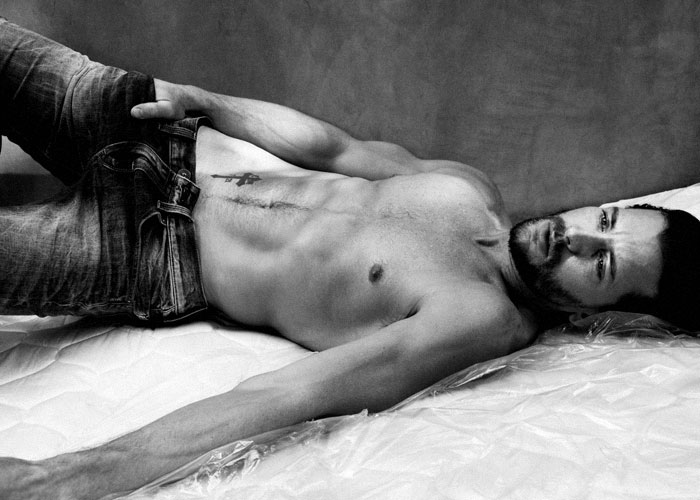 JB : Due to injuries and my own rebellious ways it turned out that wasn't my path. I also loved a lot of other sports, but they all took a back seat to football. A decade later, I'm still slightly obsessed. I watch as much as possible, and play in multiple fantasy football leagues every year, I've done very well with it, of course I'd say I study it far more than most fanatics even.
YT : Fantasy football sounds like a different version of Dungeon and Dragon to me. One for the nerds, the other for the jocks. LOL. Like a good Asian, I will stick to poker.
JB : Really? I've been a serious poker player for about 8 years now, I love it!
YT : Game on!!! I am obsessed with the game.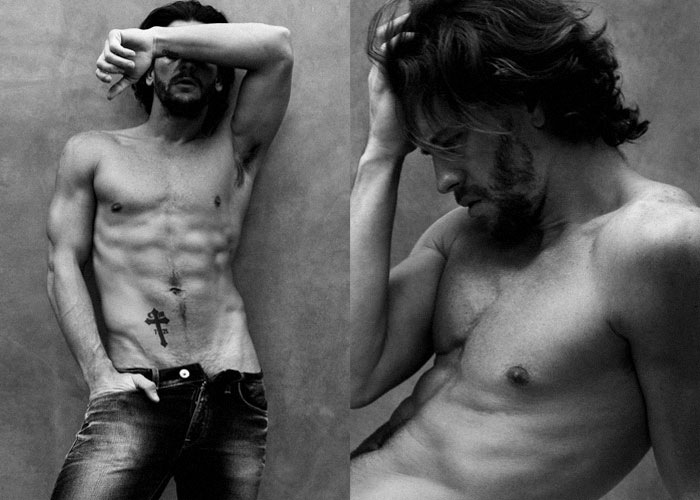 JB : Something about being able to interpret situations and stories people tell you at the table, and recognize patterns and/or things that just don't fit, thats what I'm addicted to.
YT : I am usually the one at the table that no one can read.
JB : I can. I've always been a people watcher, and that leads me to studying body language and behavior. It's something that has fascinated me and continues to keep my attention when a lot of people would just get bored. It's also extremely rewarding when you apply yourself and win something as a result! It's an ART.
YT : It's a game for sure. It's not about what you see. It is really what you do not see that matters the most.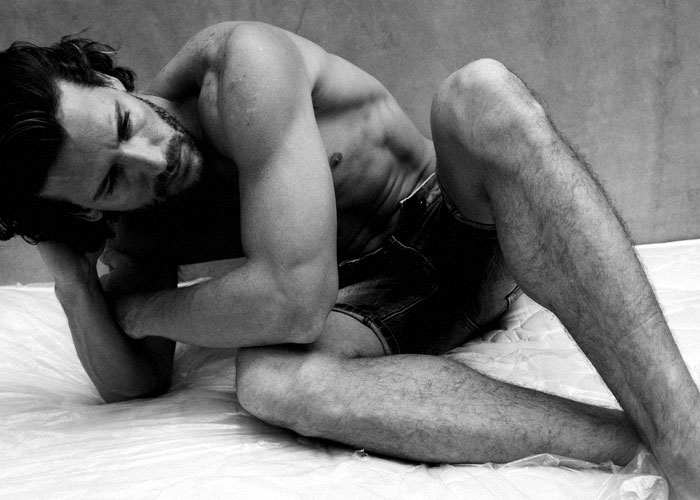 JB : I use the same thirst for understanding people, their drive, and their motives to apply to acting. Talk about a craft that gets deeper and deeper. The more you know, the more questions to follow. I DIG the challenge and the experience. Study on and BE PRESENT. My motto's.
YT : Fair enough. I just want to win lots of money.
JB : Is that what is most important to you?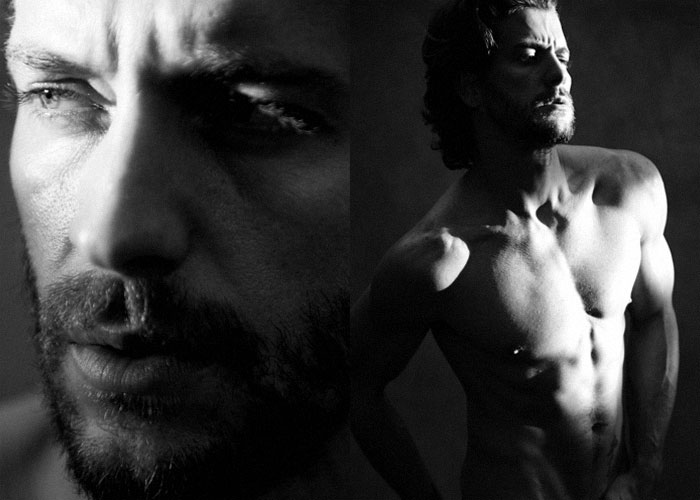 YT : Not most important, but money can provide and it can fill a lot of needs. At times it can even buy a little happiness. That is the fact for a lot of people. What is important to you?
JB : I love my dog. I've had dogs most of my life. I love the bond a dog can have with its companion/caretaker. For as well as I can provide the needs for my dog. The dog I have now has done way more for me. The responsibility she has demanded of me is more than I asked of myself before. She has definitely been a blessing and kept me out of tons of trouble I'm sure. Not to mention she's kept me warm through a few NYC winters as well!
YT : What else?
JB : I love fast cars! My favorite ever, 1968 Camaro SS. My car at the moment, 2011 Camaro SS Covertible. Do I really need to explain this at all? Exhilarating adrenaline- NUFF said!
YT : You are so American to me. You love football, fast cars and have a dog as your best friend. I love it……………
JB : ( laughs. )
YT : Thank you for being American.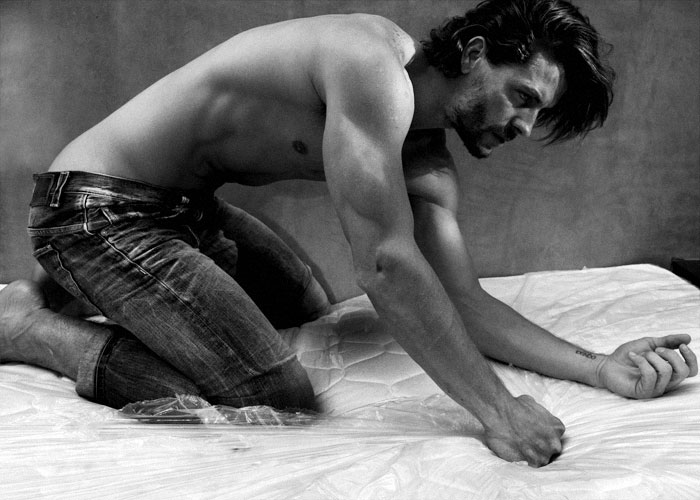 Jeans by Freesoul and Jean shorts by Acne. Photography and interview by Yu Tsai, modeling by Josh Button@Ford Models, grooming by Kiehl's hair and skin care products, set design by Alex Bain@Opusreps and location, West Hollywood, California.