Photographer Yu Tsai met up with model and musician Josh Beech at the Roosevelt hotel in Los Angeles. There they talked abut defining post-folk music, modeling and when joshe's mom gave him his first tattoo. Click to read the interview.
YuTsai : Do you remember the day that you realized you wanted to be a musician?
Josh Beech : I dont think there was a specific day, its in my blood. I have always wanted to be a musician. As a kid i had toy guitars etc. One of my first memories was watching the blues brothers with my dad and then going through his draws to find ray bans to pretend to be them.
YT : I know you wrote your own music. Where do you draw your inspiration from?
JB : Inspiration for me comes from everyday life. I had a huge break up about a year and a half ago with my gf of 7 years. That brought out alot of emotion obvs, and inspired me a lot with my first Josh Beech and The Johns "she" ep.
YT : What is "post folk" to you? Please dont give me a wikipedia answer, I can look that up myself. LOL.
JB : I don't know what post folk is to be honest. Its a name a magazine gave us at the start of the year and it has kind of stuck. I think it might be because the first Josh Beech & The Johns stuff that came out was pretty folky and acoustic guitar driven and now its turned into epic ballads, played mainly on the electric guitar and the piano!
YT : I am sure every time you perform live, you get different energy and feedback from the audience. Do you recall when you GOT the best feedback. and why do you think it was. ( Your mum's living room does not count. )
JB : Milan december last year will always stick in my mind as an amazing gig with amazing feed back. The fans were going fucking mental before we even went on stage and it was the first time we had played there. I finished the gig by crowd surfing out of the venue.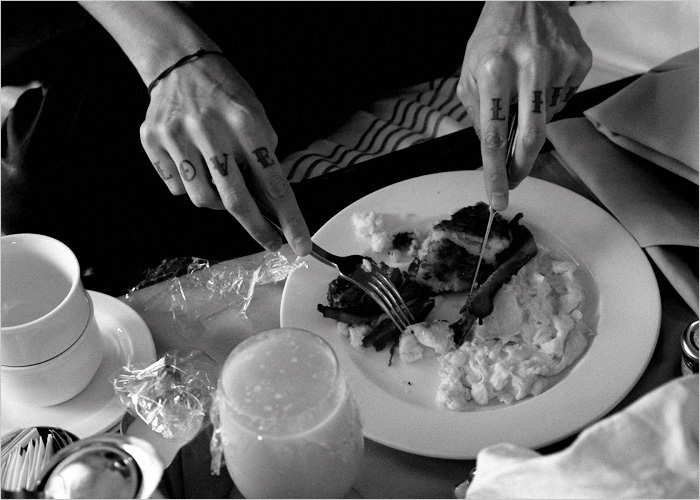 YT : You had told me your mum is your number 1 fan. Please tell me about her.. where is she from, who does she wear, and what is her favor meal.
JB : My Mum is the kindest, most caring loving person you will ever meet, she has been at pretty much every London gig i have ever played and i am sure she always will be. In my first bands as a teenager she loved the music so much that we practiced in her living room while she made us all food. She is from South London, like me. Her style is flawless and always has been. There is not a day that goes past that people don't comment on what she is wearing or how she looks.
YT : When did you start tagging yourself? what was the first tattoo you got? and when it will your last?
JB : My first Tattoo is my birth sign on my chest. it was my 17th birthday present from my mum. I don't know when i will stop getting tattooed but i do know i will never go on my face or neck.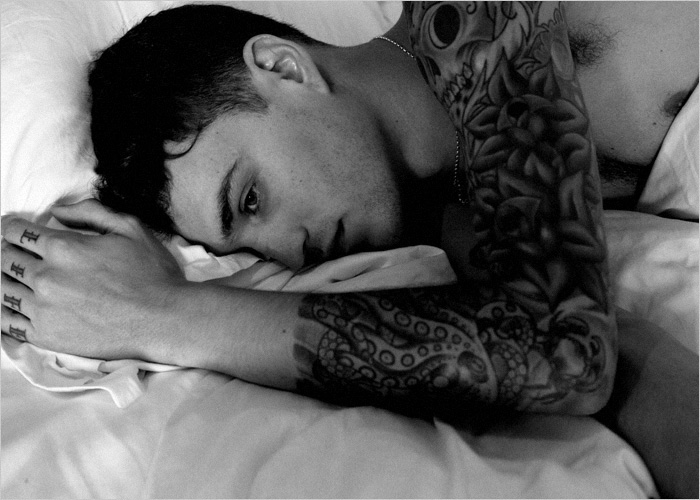 YT : Tell me about the tattoo on your right arm. ( the picture of the man ) who is he? and why did you decided to have his picture on your arm?
JB : The man on the top of my right arm is Archie Taylor also known to me and my sisters as Grandad. He past away this summer and he was a huge part of my life. I spoke to him all the time, especially when travelling as he loved to know what i was doing. Whenever i was back in London he was the first person i would think about going to see. I dont have a great relationship with my father so my Grandad was like a father figure to me and has been very influential in the way i went to live my life. I cant speak to him anymore but now he is with me in every picture and he is constantly there on my arm to remind me how to live my life and not to get caught up in everything.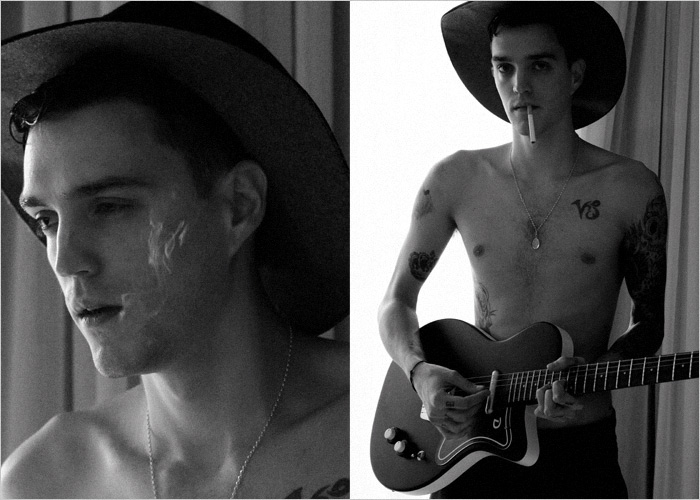 YT : Let's talk a bit about your modeling career. Do you enjoy modeling? what do you like about it or hate about it….
JB : I do enjoy modelling. Its a great way to travel and meet new people. I FEEL VERY LUCKY. I don't really hate anything about it. I have a job which is awesome!
YT : if there is only one song you get to perform for the rest of your music career. what song would that be? ( doesn't have to be your own ).
JB : I think it would be City and Colour "the girl". The lyrics mean a lot to me and it has a lot of good memories behind it.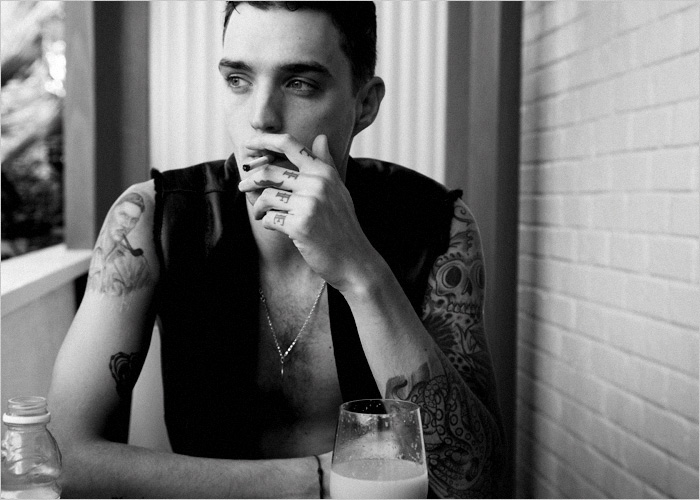 YT : Twilight or Harry Potter? and why…..
JB : Harry Potter! his glasses are rad and Ron Weasley is a fucking dude!
YT: Well DONE….JOSH………. until next.
Josh wears vest by Giorgio Armani, chain by Cartier, hat by Dior, pants by Lanvin and his own bracelet. Interview and photography by Yu Tsai, styling by Joseph Episcopo@Opusbeauty and Allan Avendano@opusbeauty. To hear josh's music go to JOSHBEECHMUSIC.COM and follow Josh and Yutsai on twitter: @iamjoshbeech and @Yutsai