Sophie! What are you up to at the moment?
– I am in travelling a lot, working on a photographic project portraying fictitious characters from my real life. I am now on Holidays in Los Angeles.
How do you like LA?
– I believe in angels and LA has many. It is a harmonious city, in terms of colors and lights, which is highly enchanting especially as a photographer. I love Los Angeles and would spend a lot of time here, though I feel like my city is Paris, no matter what.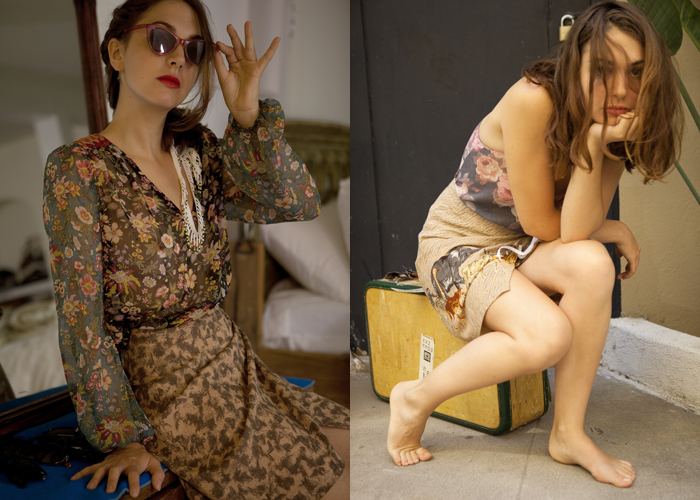 Tell me about your story for the latest issue of Contributor Magazine.
– I wanted to interview Summer Phoenix from "Some Odd Rubies". She seems to me, to be a street smart, emotionally intellectual, of rare beauty with an unbearable beautiful gaze, she has a very attractive energy and could captain a ship without mutiny. I think Summer is a good person and more good persons should be portrayed.
Who was the first person you photographed?
– My little brother Jordan, he was 8 and I was 14. I made of him a guinea pig for my art-fashion photography sessions. I put glamorous make up and aluminum wig while smoking an Indian pipe. It was a pure disaster.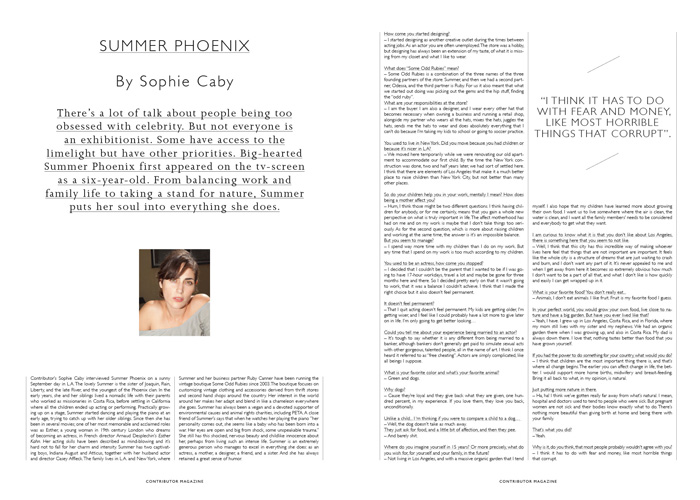 Your favorite qualities in a man
– A pronounced sense of humor, feminine tastes and an intellectual mind.
Your favorite qualities in a woman:
– Sensuality, wisdom and ingenuity.
Your chief characteristic:
– Diplomacy.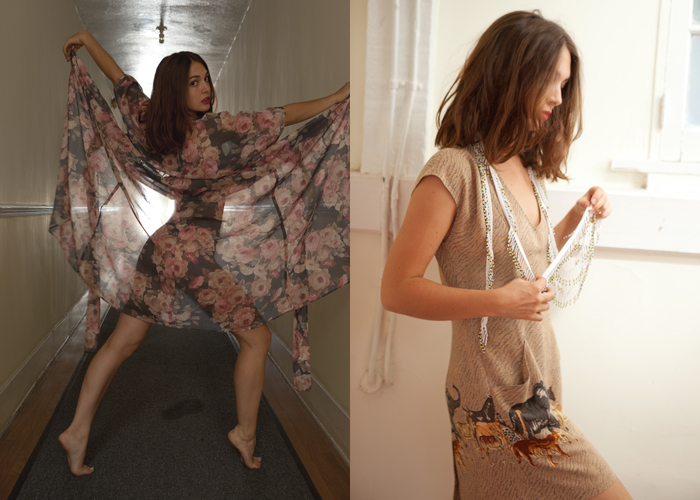 Your main fault:
– Inconsistency.
Your heroes in fiction:
– Arturo Bandini, the main character in several novels from John Fante. He deeply moves me. Maybe because if I was a man, I would be the same. He's a loser, a maniac, has an obsessive mind, misogynist attitudes, paranoiac tendency and egocentric… but so funny and charming at the same time, he writes derisively about his own character. Otherwise I'm very much in love with Roger Rabbit and I adore Dumbo.
Your favorite food.
– I don't think in terms of food anymore but in terms of cook, Yuka Honda and Antony Langdon are my favorite cooks. They think about harmony, consider every flavor and chemical facts, but they also are creative. If I have to be specific I love cod-liver on toast and Japanese food would be my favorite.
What do you hate the most:
– I hate the sound of water boiling and cars honking. I hate having rhinopharyngitis or simply being sick.
How do you wish to die?
– I wish to die simultaneously with everybody.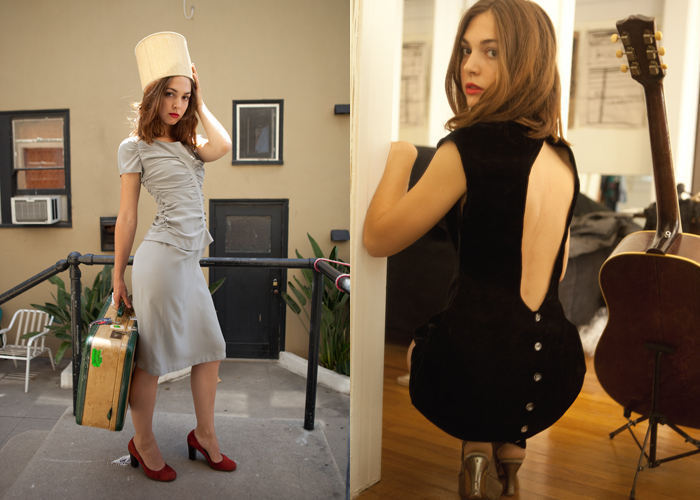 Who would you like to have as a neighbor?
– Birds, fishes, Jewish grandmothers, geckos, trees, Nietzsche, deer, peacocks, Beethoven, grass, flowers, and a good boulangerie!
What's your favorite object to photograph?
– I realize I never take pictures of objects. Either human faces or landscapes but what I tend to always want to photograph is teeth. I can recognize people I know by looking at their teeth.
What inspires you?
– Everything and nothing, but mostly everything.
What makes you fall in love?
– I fell in love the man wants to share with me and teach me love, art, culture, creation, politic, beauty, life, food… Someone who challenges me, support me and someone I can admire.
What's your favorite pastime?
– Dreaming while sleeping.
Photography by Antony Langdon for Some Odd Rubies.