Who is Penelope?
– You could say she's a superstar! The Penelope crew would like to think of her as a celebrated diva, and to work with and towards that idea at all times. The Penelope songs are always pop songs primarily and they are written to be as catchy as they possibly could.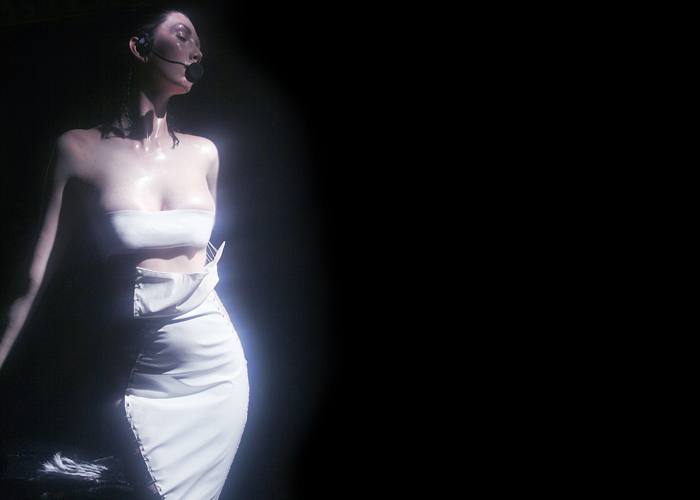 These pictures are from a recent live gig. Tell us about that.
– Actually we prefer to say "show" or maybe "un-live on stage". Penelope always lip-syncs as part of the concept, like the mega stars of the 80's when they performed on television shows and stuff like that. We'd like to see our shows as those kind of small appearances. Penelope even lip-syncs to a text-to-speech program when she "talks" on stage. The show in the pictures is built thematically around the story of the little mermaid. It was the first time Penelope performed the song "Ariel", which is a continuation of the little mermaid-story about what Ariel left behind when she went to become a human.
What are Penelope's plans for the nearest future?
– We are now working on new tracks and reworking older ones to hopefully release an album in a while. We also have some smaller projects that we're working on with other talented people. Interview by Sara Litzen and photography by Anders Berggren. To read and see more of Penelope click here and here.