Photographer Yu Tsai met up with model Garrett Neff, in suite 90, 60 Thompson hotel, New York. There they talked about Calvin Klein, photography and briefs. Click to read the interview.
Yu Tsai : Hi Garrett, good to see you again. We finally locked in a time for us to Skype.
Garrett Neff : Yeah. We're both so busy and traveling. It hasn't been easy matching our schedules and time zones.
YT : You cut your hair!!!
GN : Dont worry, It will grow back.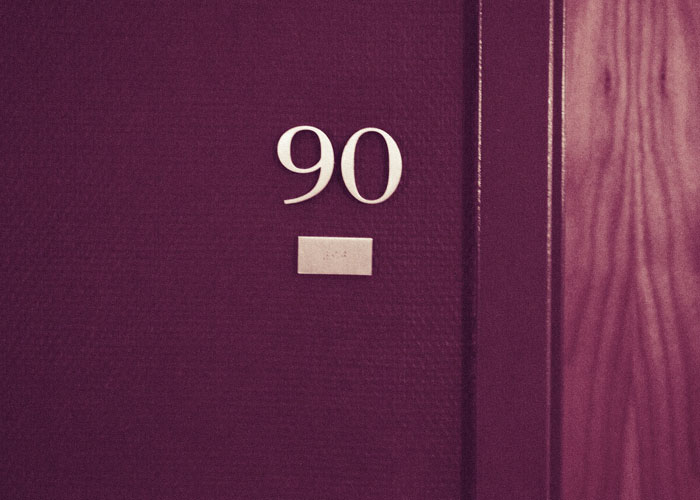 YT : ( sigh of relief ) Where are you now?
GN : Denver Colorado. I was skiing in Vail, and came here to visit some more friends.
YT : I tried skiing once. It was too cold for me to enjoy it. Only thing that kept me warm was the crush I had on my ski instructor.
GN : ( laughs ).
YT : When did you realized you wanted to be a model?
GN : Well, I was still in college in 2005 when the idea of modeling first came up. At the time, I was studying business administration and psychology and I was taking a summer economics course in Barbados. On my way back at the Miami Airport, a 50 year old salt-and-pepper haired guy was starring at me a little too long. He finally approached me. It turned out he was a model. He handed me his agency comp card from CLICK and recommended that I call his agent. I didnt think much about it. But my mother encouraged me to pursue it.
TY : Did you actually finish college?
GN : I did finish college while I was traveling for jobs. In the beginning my parents were concerned I'd spread myself to thin, but relieved that I was able to graduate.
YT : Did you meet with different agencies in NYC before you landed at Click?
GN : No. I was dropping my sister off at Cornell law school for her first year and on my way back to Delaware I stopped by New York. I met with Click and they offered me a contract. That's how it all got started.
YT : You have changed agency since.
GN : Yes. It was time to branch out and open myself up to more possibilities. So I moved to Wilhelmina.
YT : Tell me more about your encouraging mother.
GN : My mother was the Deputy Secretary of Labor in Delaware for over 20 years. That is where I grew up. She now works for a non-profit organization called Nemours Foundation. : http://www.nemours.org : Their goal is to build better healthier futures for children through awareness and provide supportive services.
YT : Are you involved with the organization?
GN : I'm not. But, in a way though, her work there and slight of hand as a parent weren't too different.
YT : What is she like as a person?
GN : My mother is very loving and energetic. She travelled a lot because her father was heading up companies around the world as a kid and so she had to make new friends all the time.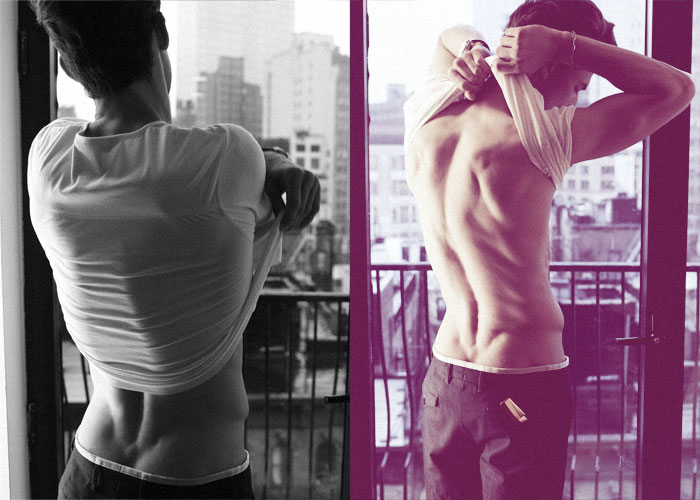 YT : And your father?
GN : My father is a lawyer, and an avid tennis player. He has his own private practice, it is super busy and independent. My parents divorced when I was in the 5th grade and he's remarried. Next to my mother he seems a lot more structured and authoritative but it could just be in my mind.
YT : Are you still close to both of them?
GN: I am. We all get along so well but my dad and I have never needed to stay in touch on a weekly basis. When I was in college during the summers I woud stay at my mother's place, before I was 21. My mom was more lax about partying and almost everything else too so it was easier to hang out there. But then I turned and of legal drinking age and started staying at my dad's a lot more for convenience reasons. It's closer to the train station and other friend's houses and downtown, etc etc… I see both of them al least once a month.
YT : Do you consider Delaware your home?
GN : It is where my family lives. I personally travel so much to Europe and LA. NYC seems to be the center of all my travels. I see NYC as more of a home base.
YT : Anywhere else you would like to live?
GN : I can see myself moving to LA eventually but not permanently. I do love the sun, the lifestyle. I now find my self wanting to spend time close to my family as I am getting older and busier.
YT : It's perhaps not you getting older. It is them getting older that is drawing you closer to them.
GN : I think you might be right.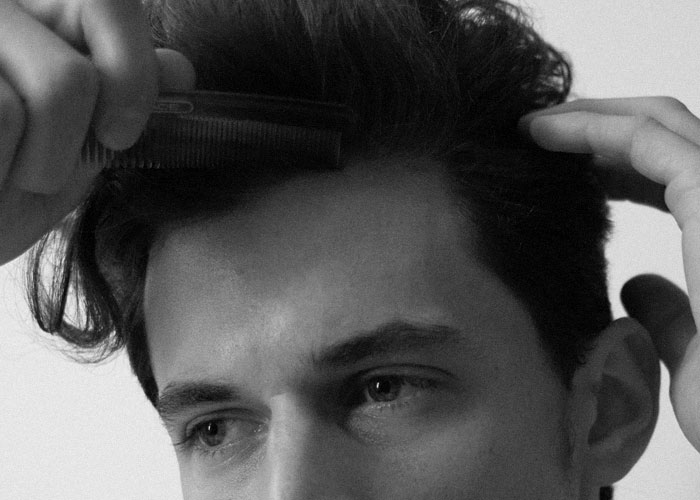 YT : How long were you modeling before you landed the Calvin Klein contracts.
GN : About a year and half later. There was the fragrance campaign. Then it was the jeans campaign with Kate Bosworth and the underwear campaign after that.
YT : Do you think you embody the Calvin Klein mold?
GN : In real life, I think I'm more of a Ralph Lauren guy. I love sports, the outdoors and the lifestyle the Ralph Lauren brand embodies. I think that's true for most people. Calvin is elevated above in some place where nobody actually lives
YT : Was it a big deal for your family to see you on a billboard in Time Square in your underwear?
GN : ( laughs ) I remember my dad would see some editorial images of me wearing the craziest funny clothing and wonder what happened to his son. My mother loved it. She thought it was the greatest thing ever. I do know both of them think it's the coolest thing that they have "created" together.
YT : What's next for you?
GN : Keep on working and traveling. I'm always taking classes on things I'm interested in. I'd like to visit Thailand and other parts of Asia. It would be an adventure to travel to Japan. My mother was teaching English there before I was born and her parents lived there for a long time.
YT : I loved Thailand. The people are so warm and nice. Amazing food to explore. I was in Japan when I was really young. I would like to visit again. Maybe we can go together. ( Wink ).
GN : Cool, I've also been taking pictures.
YT : You want to be a photographer?
GN : I love photography. Studying compositions. I am not aiming to be a professional photographer or anything, but I do think its a great fit for me.
YT : When will we see some of your photos?
GN : They are not ready yet. I want them to be perfect.
YT : Perfect? Like your hair?
GN : ( laughs ) Yeah. Perfect like every morning when I wake up.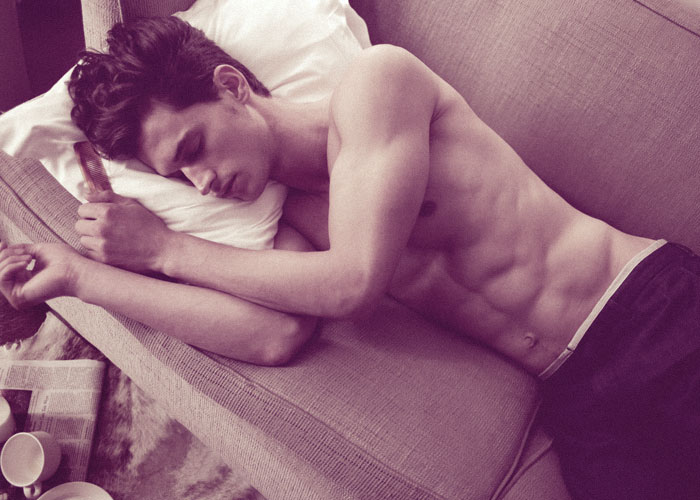 GN : I know that. I'm working on not waiting for perfection in everything and just letting go. I am also taking the time to make sure I'm not JUST making everyone else happy. Taking the time to find happiness for myself. Take time for myself in general. I want to spend more time accomplishing and making decisions that I'll be happy with when I look back in a few years.
YT : Are you not proud of what you have done so far?
GN : I am very competitive in everything I do. I am very proud of how I've carried myself throughout my career Although sometimes I've been a little serious about silly things, those extra small concerns add up over the years and take up a lot of time but also benefit me in huge ways. But, thus far, a lot of decisions have been made for me.
YT : How do you want people to remember you?
GN : Generous, loving and present. A perfect combination of my parents. A loving adaptive planner.
YT : Briefs or Boxers.
GN : (pause) Briefs.
YT : Thank you for your brief presence today.
All clothing by Marc Jacobs and jewelery model's own. Photographer and interview by Yu Tsai, modeling by Garrett Neff@Wilhelmina, styling by joseph Episcopo@opusbeauty, grooming by L'oreal men expert collection and location 60 Thompson Hotel suite 90, New York.