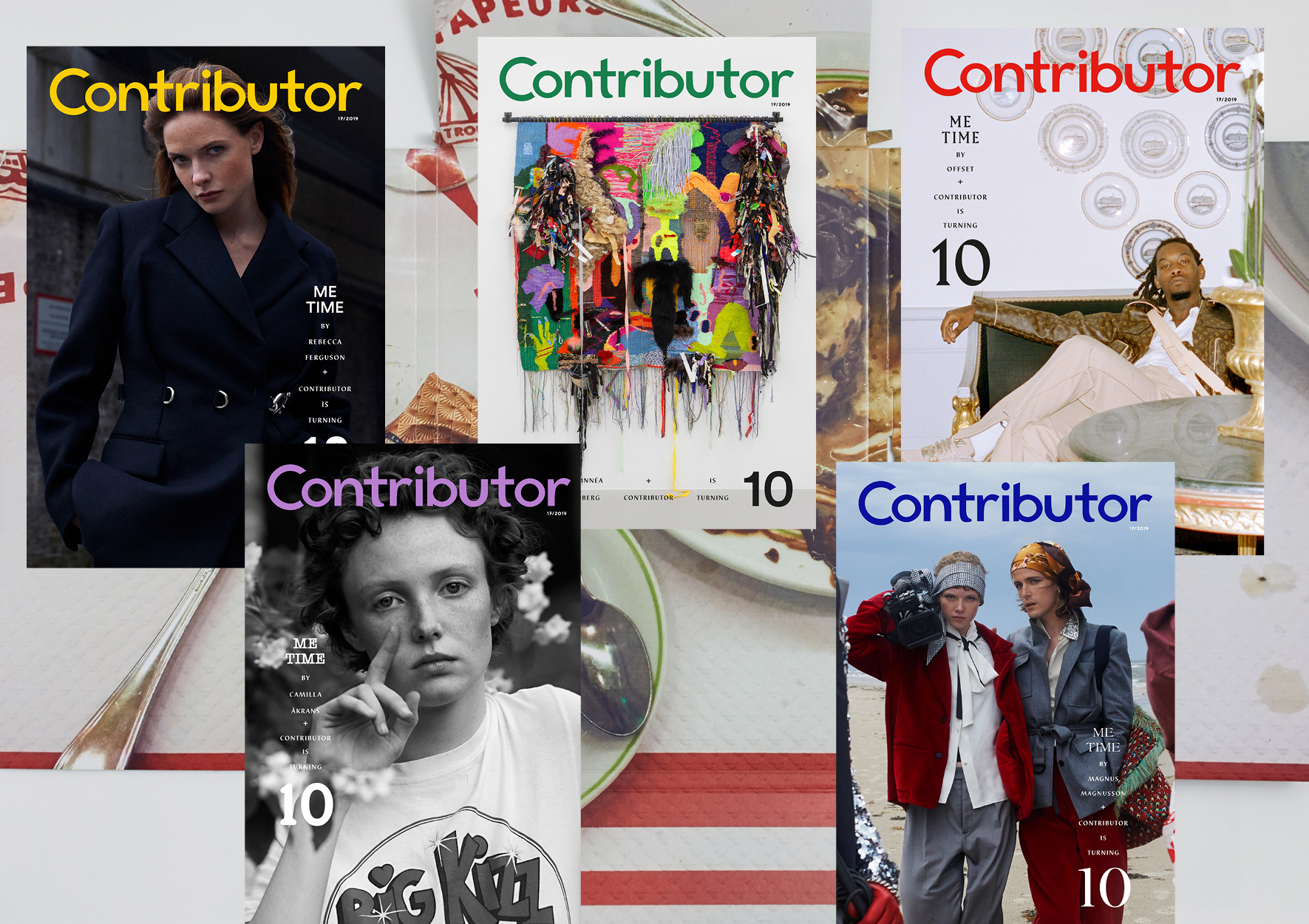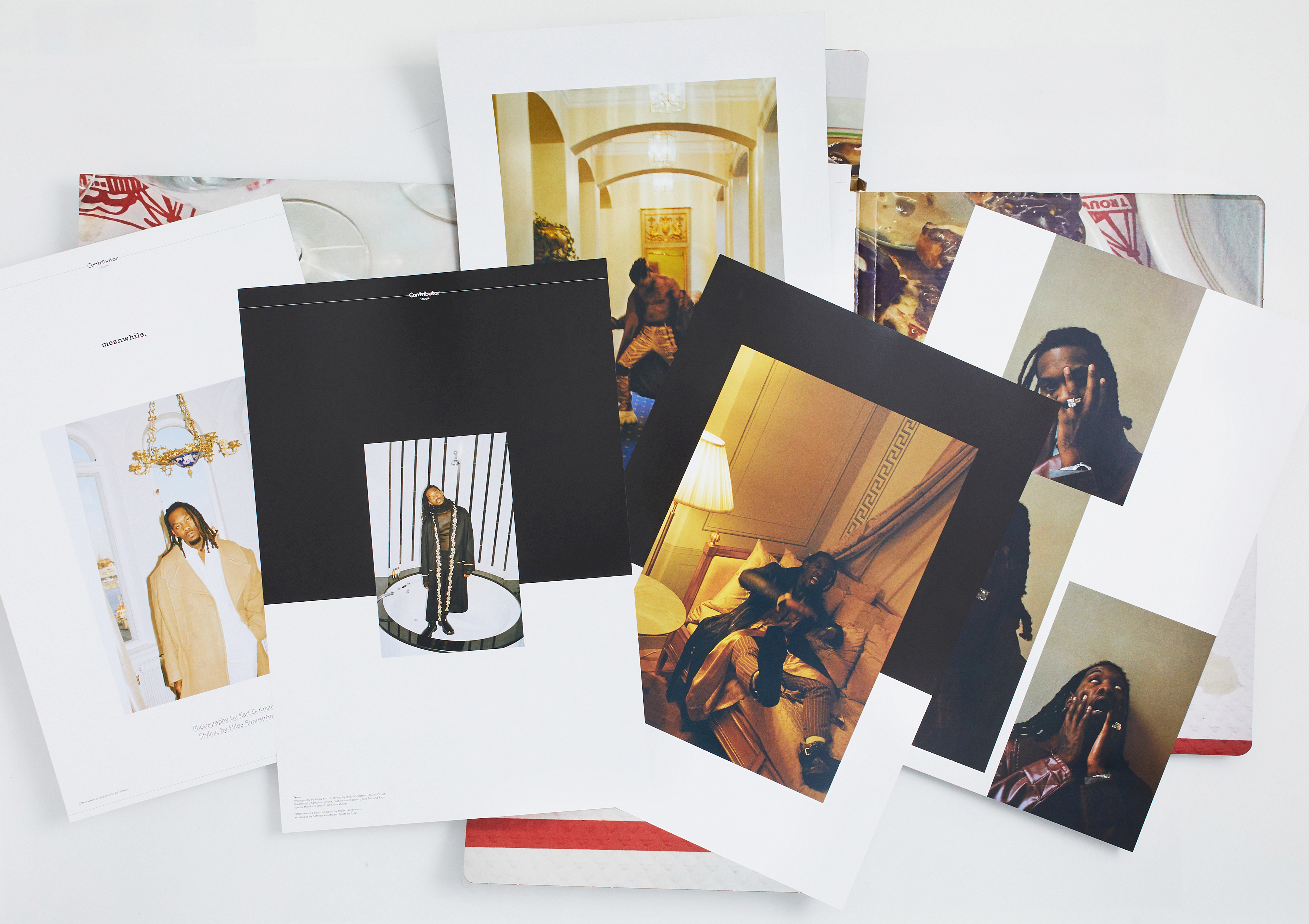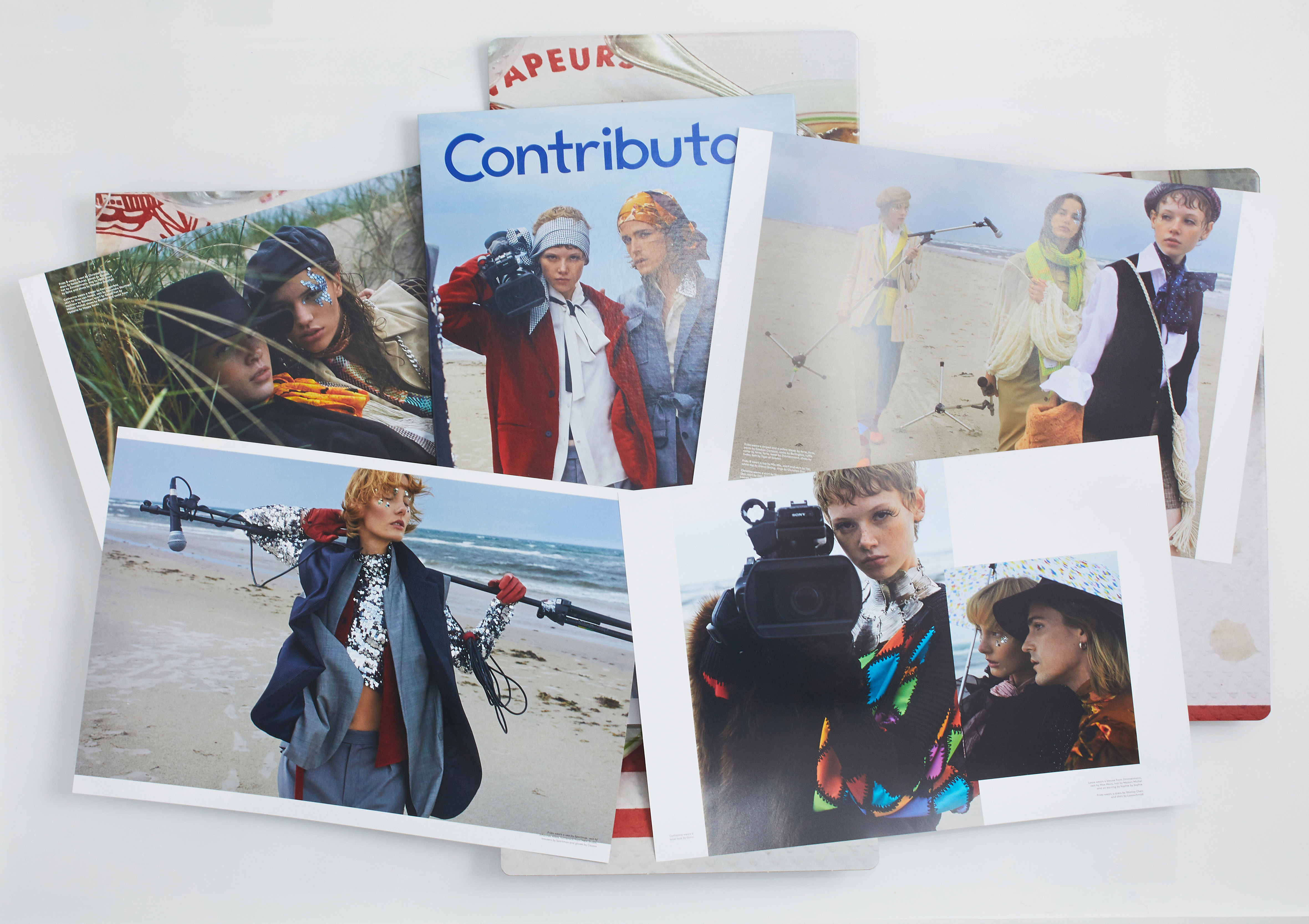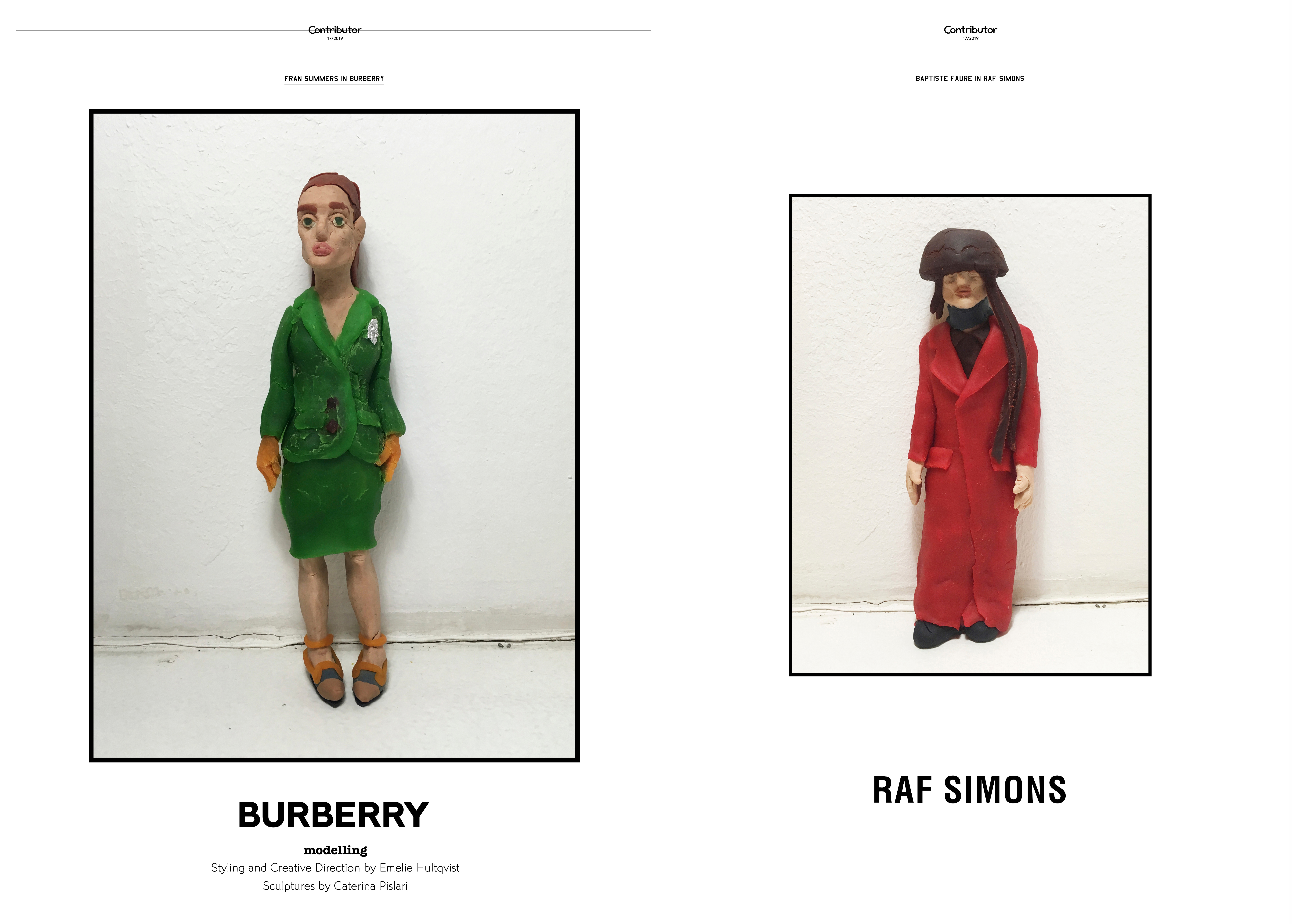 10 Years of Contributor
Introducing our 10th Anniversary Issue
For over ten years, we have invited thousands of contributors to explore fashion through art and photography. From the start, Editor-in-Chief, Robert Rydberg wanted Contributor to be an extension of the atelier work that is essential to all fashion image-making. From his experience as an influential stylist in Scandinavia, he knew that creativity in fashion is all about starting conversations and team work. Contributor started as a celebration to the creative process and to all the people who work together in communicating fashion visually.
"I think my work is a strange mixture of reality and dreams. I love to make pieces that are genuine and can be worn in many different ways," says Dries Van Noten in an exclusive interview by Philippe Pourhashemi. Standing for elegance, charm and singularity, the collections of the celebrated Antwerp-based designer are soulful, moving and personal, but the most interesting part is how he has managed to keep his own mystery intact. In this issue of Contributor, Van Noten discusses his intricate creative process, fashion in the Instagram age and why age and experience don't necessarily make things better.
In the article "Fashion is human – experiencing fashion photography," art historian and fashion scholar Andrea Kollnitz writes about how she "surrendered to the fascinating appeal, expressive meanings and artistic force of fashion and fashion photography. Delving into the pleasures of fashion aesthetics interwoven with the artistic techniques of photography I began to study the self-fashioning of artists and their portrayals in fashion portraiture and photography."
"The latest weaves are called Pattern of Thoughts. They don't have any predetermined patterns, rather they are a kind of visualization of how my brain works when I weave. I try to have lots of fun in my studio and be curious about where my thoughts will lead me," says Linnéa Sjöberg, who has been working in Berlin since 2016 and is busy preparing for a solo exhibition at Company Gallery in New York. Linnéa exposed her body to incredible physical and mental pressure in two performative works that lasted around the clock for five years. She documents her captivating practice using textiles, sculptures, printmaking, text and sound. Her art challenges our experience of time and memory. It raises questions about society and the transfer of knowledge, and lays bare the construction of identities and the materiality of things.
"If there is one thing that is clear in fashion, it's that designers can never make it alone", Philippe Pourhashemi writes in his interview with Nathalie Dufour. "After all, fashion is a field involving many different professions that bring their respective knowledge, network and expertise together in order to realize a designer's vision. This is something Nathalie knew when she set up the prestigious ANDAM award in 1989. 30 years down the line, the ANDAM has nurtured some of the industry's most successful and inspiring designers, such as Martin Margiela, Christophe Lemaire, Anthony Vaccarello, Glenn Martens, Jeremy Scott and Christelle Kocher."
This anniversary issue is themed "me time." In "Spinning Our Own Cocoons" Bradley Quinn writes about the phenomenon originally known as 'cocooning', "a term introduced in the 1970s during a time of political uncertainty and economic crisis." We find comfort in tactile textiles, "clothes that provide cocooners with a sense of psychological protection as they foster a feeling of hiding safely within the fabric. They are likely to be colored in neutral palettes of earth tones, soft pastels, pale monochrome and shades of grey. In some ways, the tones mimic military camouflage, providing colors that the wearer can hide behind without standing out."
"I think the most exciting aspect of a role is the research and the prepping," says Rebecca Ferguson when we meet for her cover story in London. Now she stars in the horror film Doctor Sleep. The much-anticipated adaptation of Stephen King's sequel to the 1977 novel The Shining. The story takes a grown-up Danny Torrance (played by Ewan McGregor), back to the location of the Overlook Hotel. Rebecca plays the villainous Rose the Hat. "I absolutely loved playing Rose the Hat. I found her sexy, cool and obviously intimidatingly disgusting. Completely without boundaries, and all those elements made her a fun character to play." After starting out as a television actor at the age of fifteen, Rebecca has forged an impressive career in front of the camera. She has delivered major performances during these last couple of years and seems to be seeking out new points of view in a variety of fascinating roles. For over a decade she has called a small seaside town in the Swedish countryside her base. The family lives on a big farm, a place to expend all that creative energy, renovate the buildings and where Rebecca wants to develop small-scale farming projects. "We're looking to create some sort of eco-bio produce to be able to have some sort of a nice rotation of veggies. Maybe get some lambs and we're also surrounded by such knowledgeable people in the area, so yeah, a kind of living that is so wonderful if you have the possibility."
In an interview with fashion designer Adam Swärd, Maria Ben Saad writes about how men's fashion has moved towards a more inclusive, non-patriarchal maleness since the Peacock Revolution of the 1960s and 1970s. "At the same time as a more orthodox ideal has held its ground and sometimes dominated. Nowadays, there are, however, strong signs indicating that the authoritarian, phallocentric maleness in fashion is collapsing once and for all. Influential young designers such as Charles Jeffrey, Ludovic de Saint Sernin, Grace Wales Bonner, J. W. Anderson, and Alejandro Gómez Palomo explicitly promote perhaps the greatest taboo in men's fashion: a feminine-coded, or queer, aesthetic. This is a resistance movement that challenges the fashion system's (and society's) ancient structures of division into male and female, and which is essentially about introducing a new order with not only more fluid gender expression but also greater possibilities to subjectively express individuality and creativity."
So why reflect on the passage of time? Bradley Quinn writes about how "nostalgia is heavily imbued with fantasy and desire, inspiring us to imagine the past through the zeitgeist of the present. Nostalgia also conveys a sense of loss, which is typically disregarded as we revisit previous eras to find fresh inspirations for the times we live in. In its ability to bridge spatial narratives and time, nostalgia expands the concept of what fashion and architecture can be, and where we imagine they came from. As the relationship between fashion and architecture continues to inspire, nostalgia will help determine whether either one will ever break free of its respective pasts."