Out now! The New Issue of Contributor is here
What's in the box? Instead of a conventional magazine format, we continue to put Contributor in a box. The content of our Art Boxes is always loose leaf, tactile experiences where the sheets come in different sizes and textures. We also always include one of our greatly appreciated double-sided posters, featuring the lead on our cover.
We're thrilled to have actress Katherine Waterston on the cover. Waterston has become a reliable source for a variety of directors looking to infuse their characters with a visceral complexity, a nuanced humanity, that's difficult to find elsewhere. It's the reason why an astounding list of filmmakers have chosen her for their projects — cinematic powerhouses like Ridley Scott, Paul Thomas Anderson, Steven Soderbergh, and Danny Boyle.
For our second cover, we walked around Paris with supermodel Ali Michael, masterly styled by our Editor-In-Chief Robert Rydberg. Throughout this issue, we take a look at how modernist discourses about fashion keep influencing the present. From color charts and block patterns, to the recombination of contrasting pieces of clothing and fashion as architecture, we reflect on the theme of "blocking".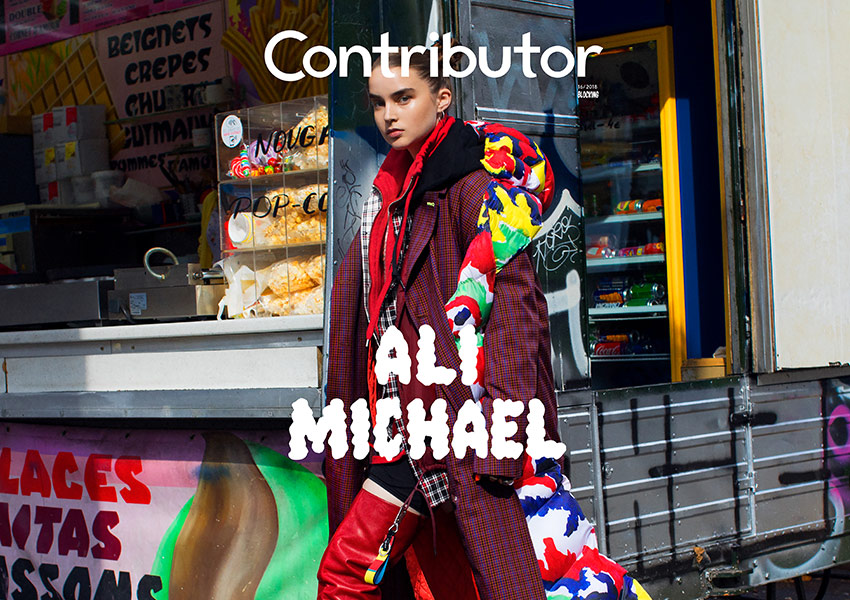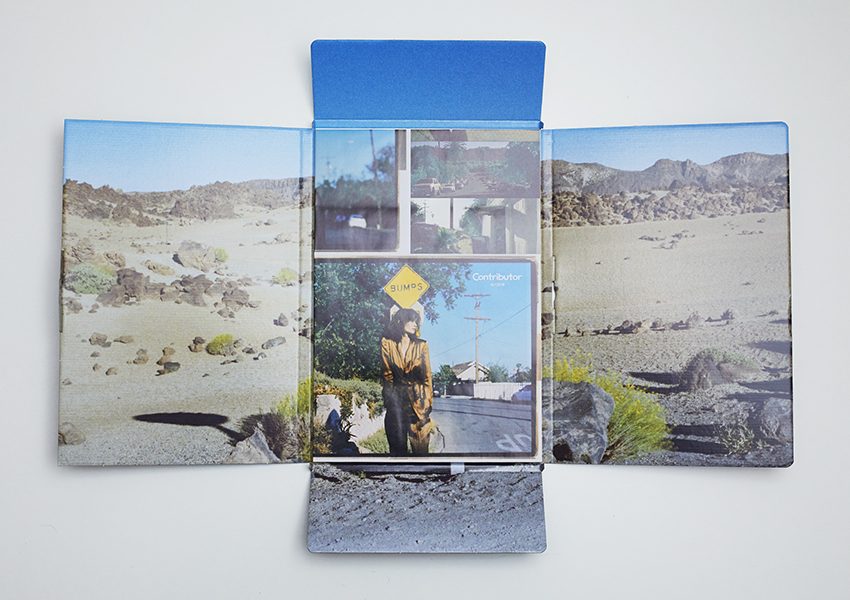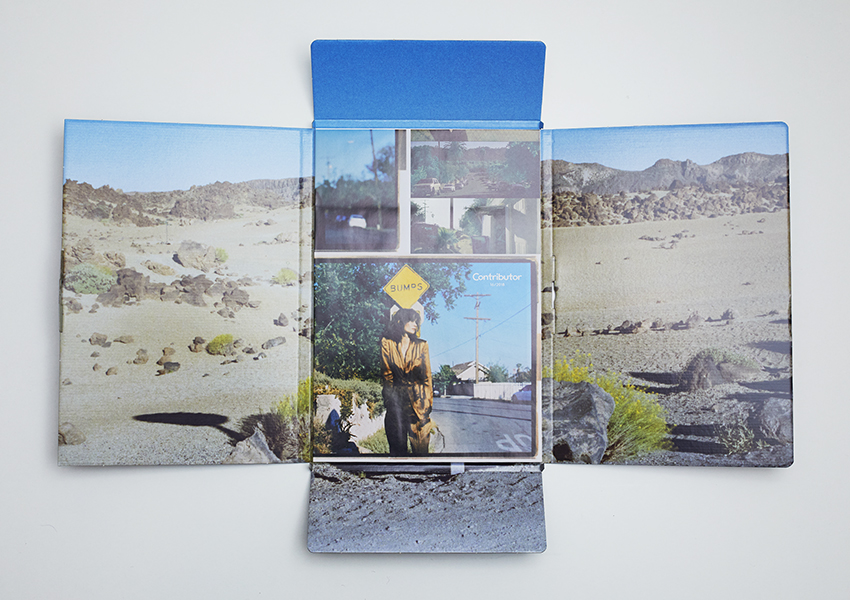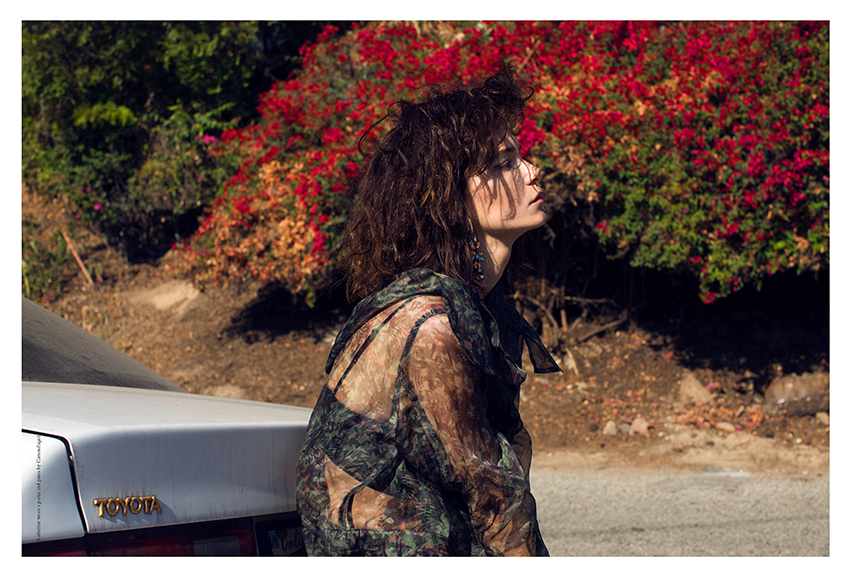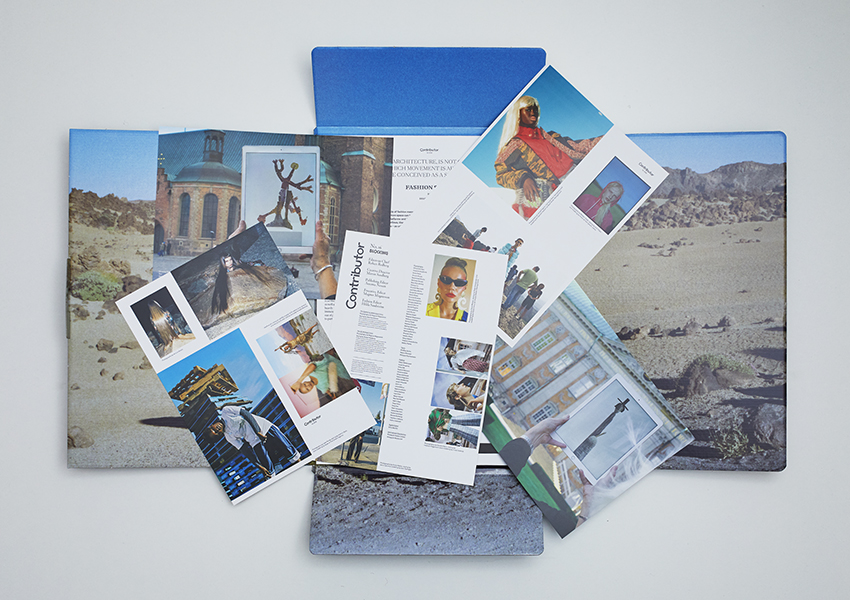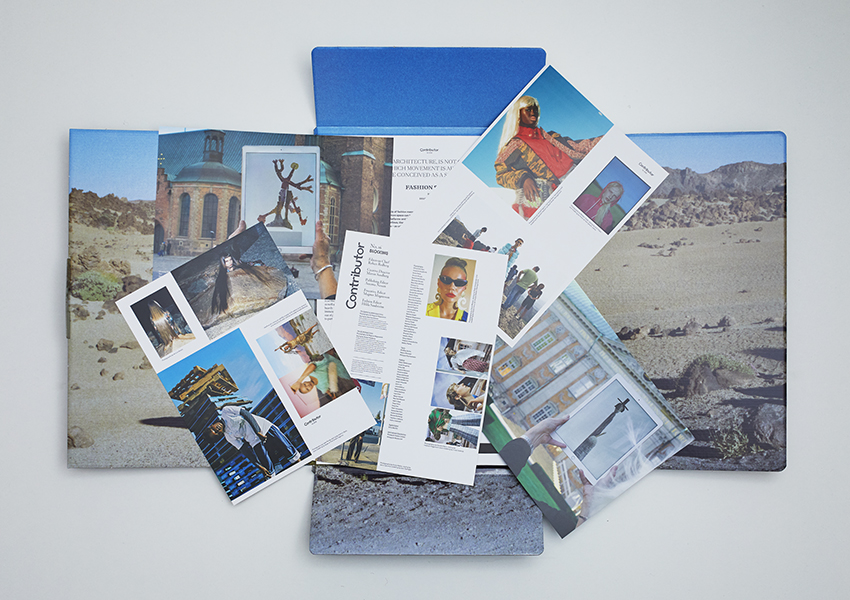 Blocking: between Composition and Tableau
Getting dressed is a daily routine we all share. Every morning, we wake up and face our wardrobes, or the clothes scattered around our bedroom floors. As Louise Bourgeois brilliantly stated with her installation, "I do, I undo, I redo," in 2000 at Tate Modern, both the creative process and everyday life are characterized by their repetitiveness.
We know that clothes can be used for communication, but to call fashion a language is too schematic. Dress has other, more elusive dimensions. It can be both meaning-destroying and political, both attention-grabbing and concealing, it can oscillate between uniformity and differentiation, express self-confidence as well as shyness. On a personal level, certain items of clothing can have a more poetic and an almost supernatural quality. They can be a way of bringing back memories and connecting to the past. They can express the inexpressible. Because clothes are also images.
As Bradley Quinn writes in this issue of Contributor, the fashioned identity is fluid, it exists as a work in progress; "unfinished, incomplete, mechanical, serviceable and renewable." Online identities are constructed through fashion and images, and can be decoded. They can be broken down into smaller signs, only to be pieced together again in new ways, inviting multiple readings on multiple levels. This is the legacy of postmodernism. Relentless quoting, self-referentiality, remakes and mix and match. Since the image culture exploded in the 1980s, the only way to move past the sense that the future has nothing to offer, and everything has been done before, is by creating new things through presentation, styling and self-fashioning rather than through the design of new shapes and forms. Encouraging experimentation, this retrospective approach has made the fashion world a more including place.
The influential Mondrian dress is a great example of how the fashion landscape has evolved through the citing and referencing of modernist works. For the Autumn-Winter 1965 collection, Yves Saint Laurent took color-blocking to a new level when he made a series of dresses paying tribute to Piet Mondrian. These moving works of art were sharp-cut with no visible seams, allowing the designer to channel the Dutch De Stijl artist's geometry. The colorful dresses with intersecting black stripes against a white background became some of Saint Laurent's most copied and mass-manufactured designs. Saint Laurent wanted to create clothing for everyone, and in 1966, he became the first couturier to open a ready-to-wear boutique under his own name, shaping the future of his industry.
Up till now, the two main techniques of fashion production have been ready-to-wear and tailor-made. But is there are third way? According to Jeanne Viscerial, the answer is yes. We spoke to the Parisian mastermind behind the project "Clinique Vestimentaire," who has launched the revolutionary technique "prêt-à-mesure". When working as a fashion designer in ready-to-wear, Jeanne realized that the concept of the individual body in all its variations and complexities had completely disappeared from the creative chain. By combining theory and practice, she dedicated her doctoral research to rethinking existent production models. "Prêt-à-mesure" is a ready-to-measure technique that combines tailor-made and ready-to-wear, and Jeanne has even developed a weaving machine that produces woven garments based on individual measurements, without any textile waste. By doing so, she has revitalized and deepened the discussion of how to make sustainable fashion a new paradigm.
Another visionary we spoke to is Ben Gorham, who recently opened a new Paris flagship. Ever since launching Byredo in 2006, Gorham has managed to build an independent brand that has a lot in common with the small-scaled fashion houses of the modernist period, and at the same time he has made us rethink what a luxury product is, by challenging the commercial advantages of big corporations as well as the preconceived ideas around the use of perfume. Gorham's masterpiece is an example of how fashion has potential as architecture. A question that Bradley Quinn explores further in this issue of Contributor:
"At a time when architects are pioneering tactile surfaces, fluid façades and mobile structures, fashion is revealing new potentials for building design. Yet the exchanges between fashion and architecture are rarely acknowledged, as architecture is equated with density and mass, and fashion with lightweight, transitory expressions. But as we explore some of the ideas, techniques and materials they share, we discover that there are threads that bind."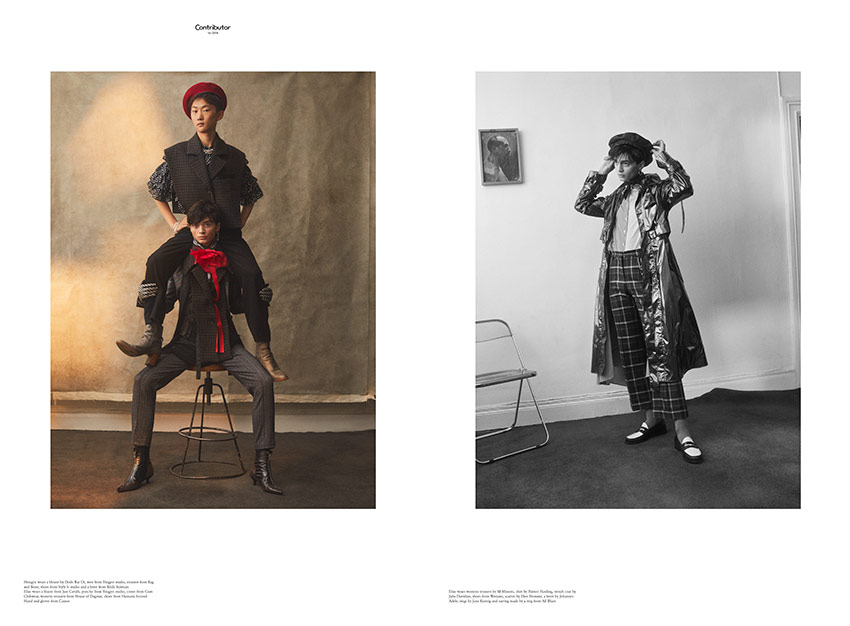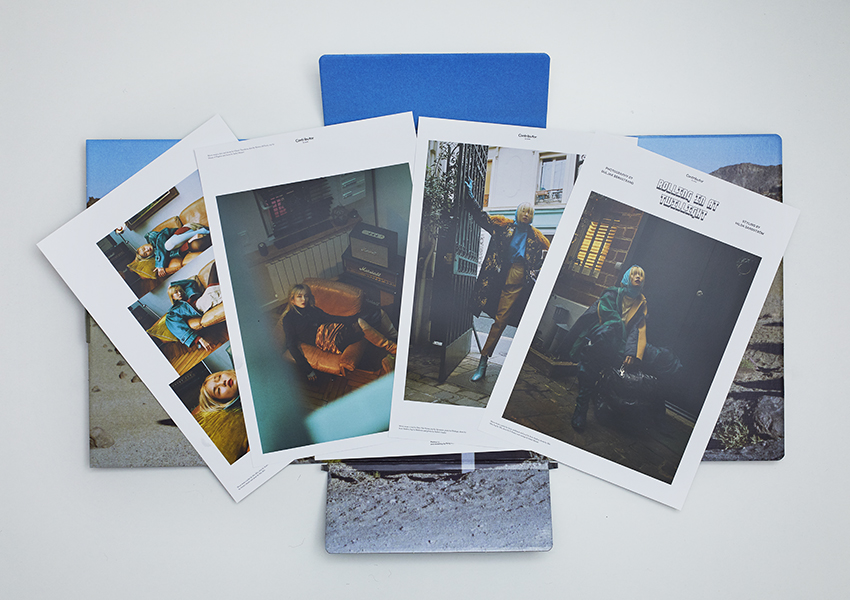 Exploring fashion through art and photography since 2008, Contributor invites the viewer into a three-dimensional world of inspiration and creativity. In bringing together some of the most interesting artists in fashion today, Contributor highlights experimental approaches to photography. Contributing to this issue are, amongst others; Alexandra Carr, Amanda Shadforth, Anna Petrò, Arturo Alcalá, Bananacat Studio, Bethany Vargas, Beto Ruiz Alonso, Chang Liu, Cristian Martinelli and Fabio Munis, Duljak Bergstrand, Emily Malan, Krystal Greaves, Gina Scarfogliero, Giorgos Aslanidis, Jasmin Storch, Jarred Figgins, Julia Ivashkina, Lekk Porter, Maiken Staak, Mateusz Grzelak, Michał Polak, Masaya Tanaka, Mattias Björklund, Olivia Malone, Ramona Deckers, Ricardo Sima, Sandra Ebert, Steve Marais, Tom Kleinschmidt, Vladimir Kravchenko, Walter Pierre, Antonia Nessen, Bradley Quinn, Marco Pecorari, Philippe Pourhashemi, Adam Pettersson, Anwar Bougroug, Arleta Żak, Beatrice Maricucci, Christine Kohler, Chloe and Chenell, Helena Hiegemann, Hilda Sandström, Jenya Volkonska, Jenni Lee, Julia Avdeeva, Katarzyna Duduś, Kshitij Kankaria, Külli Piibar, Margo Hannah, Martina Nilsson, Nahrin Zaya, Paige Grace, Peng Xian, Peter Georgiades, Rubina Marchiori, Robbie Schweiger, Rudolfs A. Packevics, Theoharry Katsanis, Yoshiro Kawasaki and Elina Meuller.