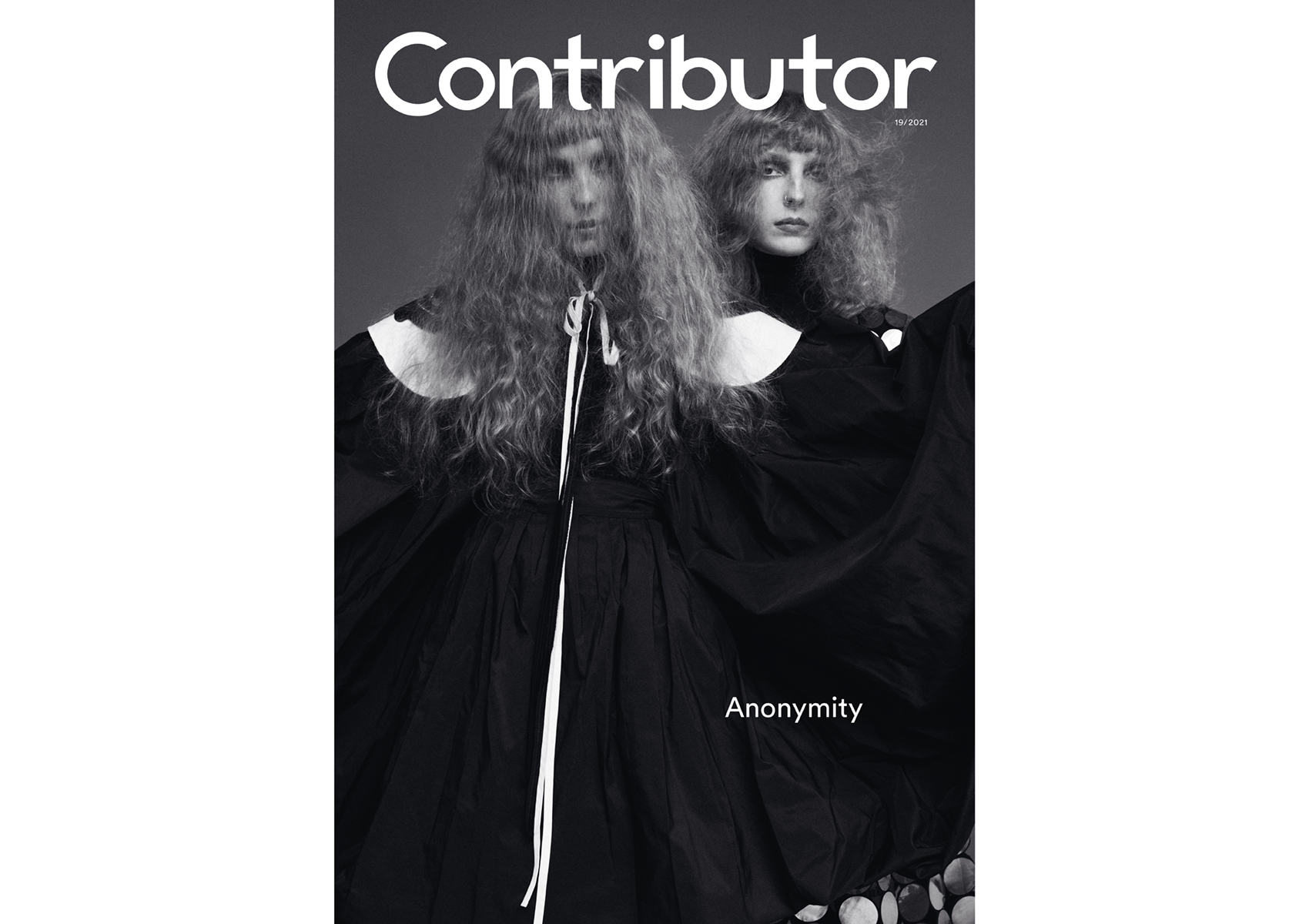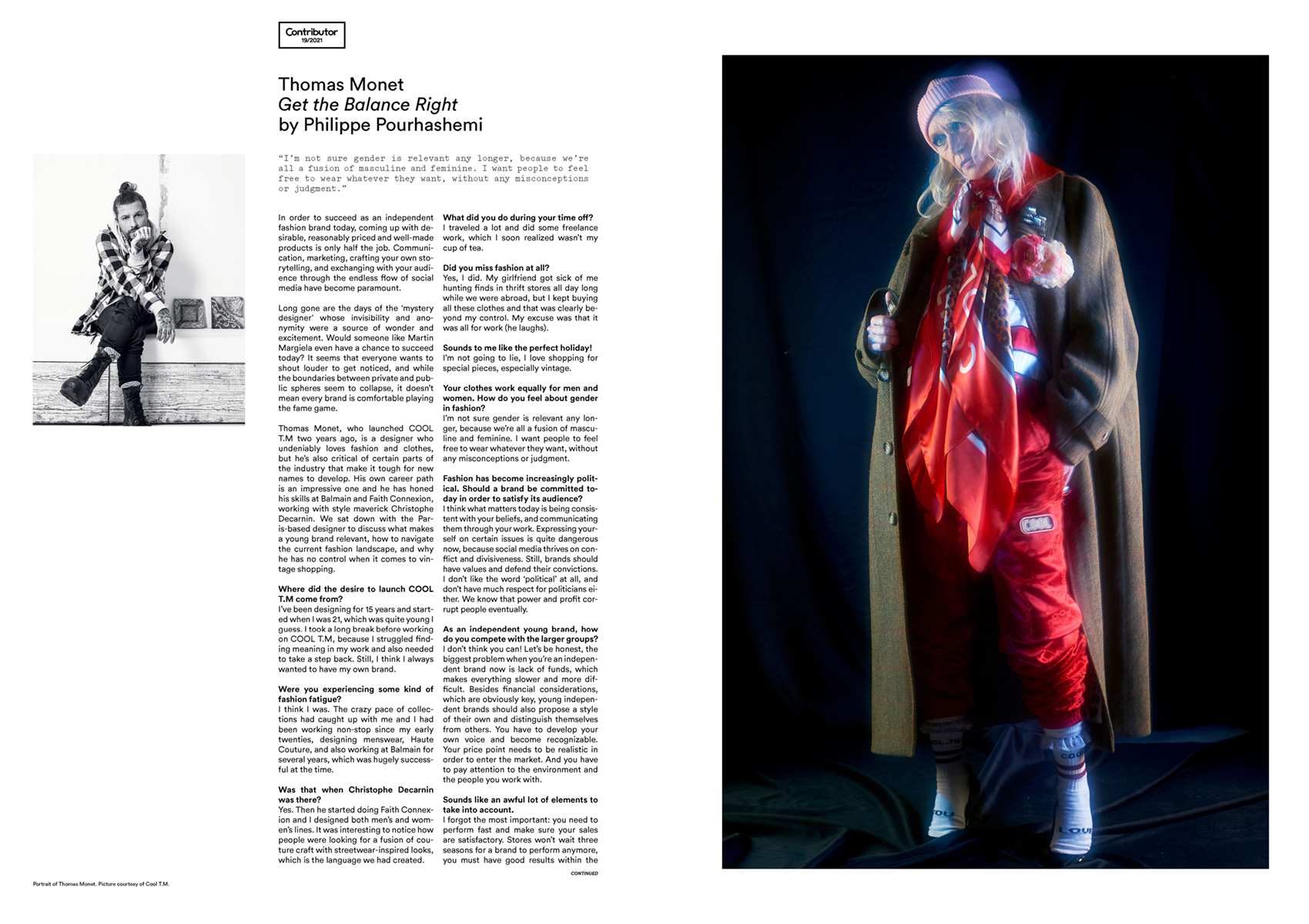 The New Print Issue of Contributor Magazine is Out Now
"Long gone are the days of the 'mystery designer' whose invisibility and anonymity were a source of wonder and excitement. Would someone like Martin Margiela even have a chance to succeed today?" Philippe Pourhashemi asks in this issue of Contributor.
From the blank label with the four white stitches to his refusal to show his face, Margiela embraced the art of dissimulation and let his design speak for itself. Fashion may rely on visual images but in the age of overexposure and surveillance, going incognito has a certain appeal. In the essay Mode (2000), author Elfriede Jelinek writes about her interest in fashion and the act of dressing up to disappear. By hiding behind your clothes, you can preserve a sense of mystery, keep something for yourself and let fashion provide a temporary refuge. It can be liberating to choose anonymity.
In fiction, invisibility is a superpower. What used to be an unattainable dream is one step closer to become reality as various designers have been working on inventing anti-surveillance clothing that makes the wearer disappear. One example is a material that conceals people by bending light patented by a Canadian camouflage company, another is the CHBL Jammer Coat, by Coop himmelb(l)au, made of metallized fabrics that shield the wearer against tracking devices.
Working behind our screens, anonymity can be an asset. For this issue of Contributor, Marco Pecorari interviews Fabio Donghi, who founded INDIGITAL in 1997, one of the major online platforms and digital content production providers for fashion. Donghi introduces us to his work, explaining the effort that goes into our daily free consumption of fashion online.
The old idea that you can reinvent yourself through the anonymity of metropolitan life seems to be in jeopardy. "What struck those who dwelt in the new or transformed cities of burgeoning industrialism were the dreamlike anonymity of the crowds," Elizabeth Wilson writes in her book Adorned in Dreams (2003). According to Wilson, the nineteenth-century urban bourgeoisie, developed a discreet style of dress as a protection to avoid the omnipresent gaze. "Yet paradoxically street dress became full of expressive clues, which subverted its own anonymity," because it was still just as important to let the world know what sort of person you were. Today it may seem like fashion disguised women with corsetry, hats and layers upon layers of skirts but made them impossible to miss.
Rei Kawakubo has echoed historical silhouettes in her designs and used the notion of anonymity as a tool in shaping her universe. Kawakubo's fascinating Spring/ Summer 2017 "Invisible Clothes" collection for Comme des Garcons covered the body and the face in sculptural pieces, created enormous silhouettes and made the human form unrecognizable.
Right now, fashion turns its attention to new independent names and unbranded pieces of clothing and accessories. In this issue, Philippe Pourhashemi meets Alexandre Mattiussi, who founded AMI Paris in 2011, and talks to rising stars Meryll Rogge, Thomas Monet and Pierre-François Valette. Journalist Lucas Dias interviews Arturo Obegero and Alphonse Maitrepierre. Two designers who have flourished to warm critical acclaim during the pandemic, defying the odds. As Philippe Pourhashemi writes, "fashion thrives on the new and the unexpected, looking for alternatives in a market dominated by polar opposites, namely major luxury groups and fast fashion chains. That doesn't leave much space for novelty in the end, but young voices should be nurtured and supported."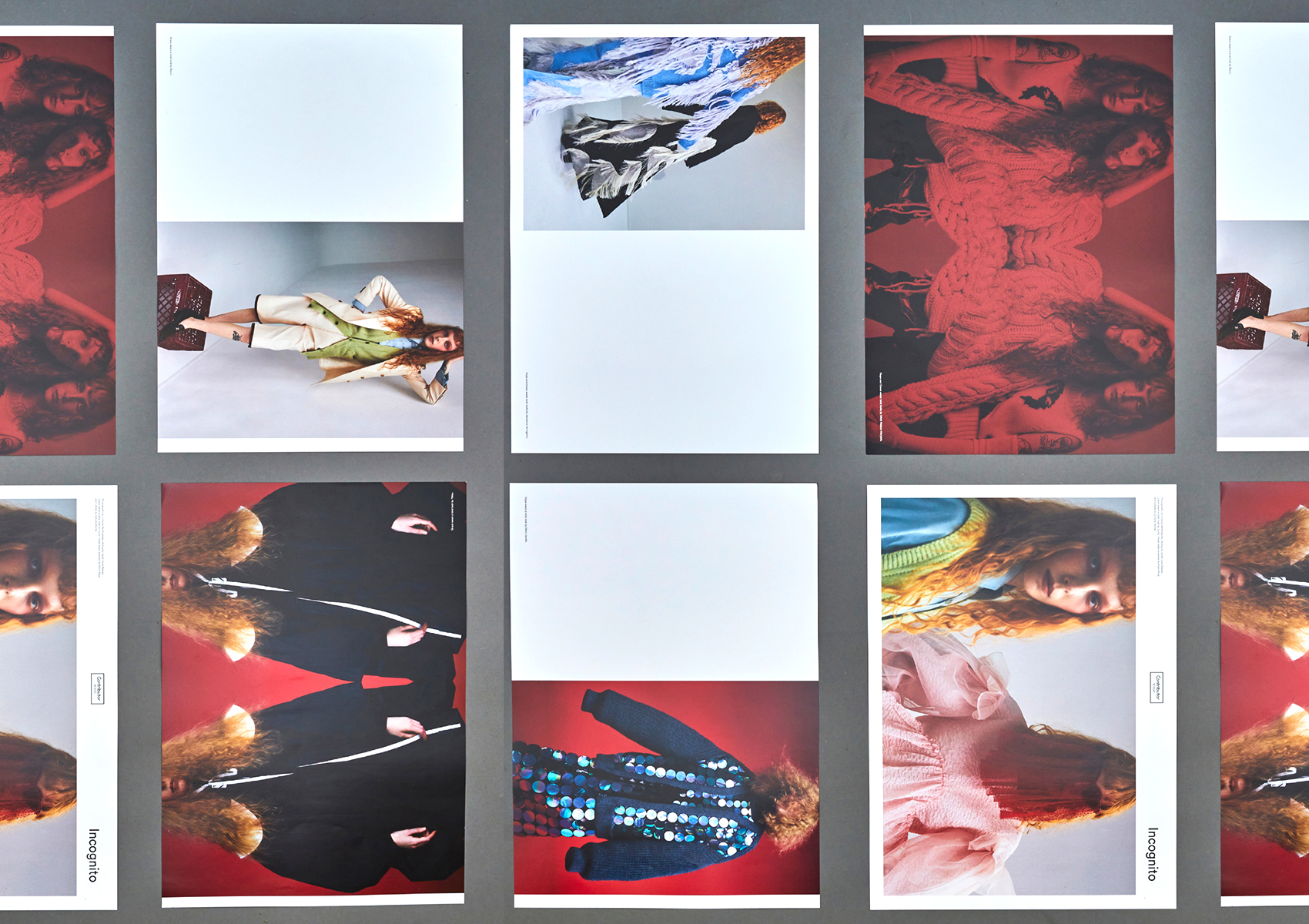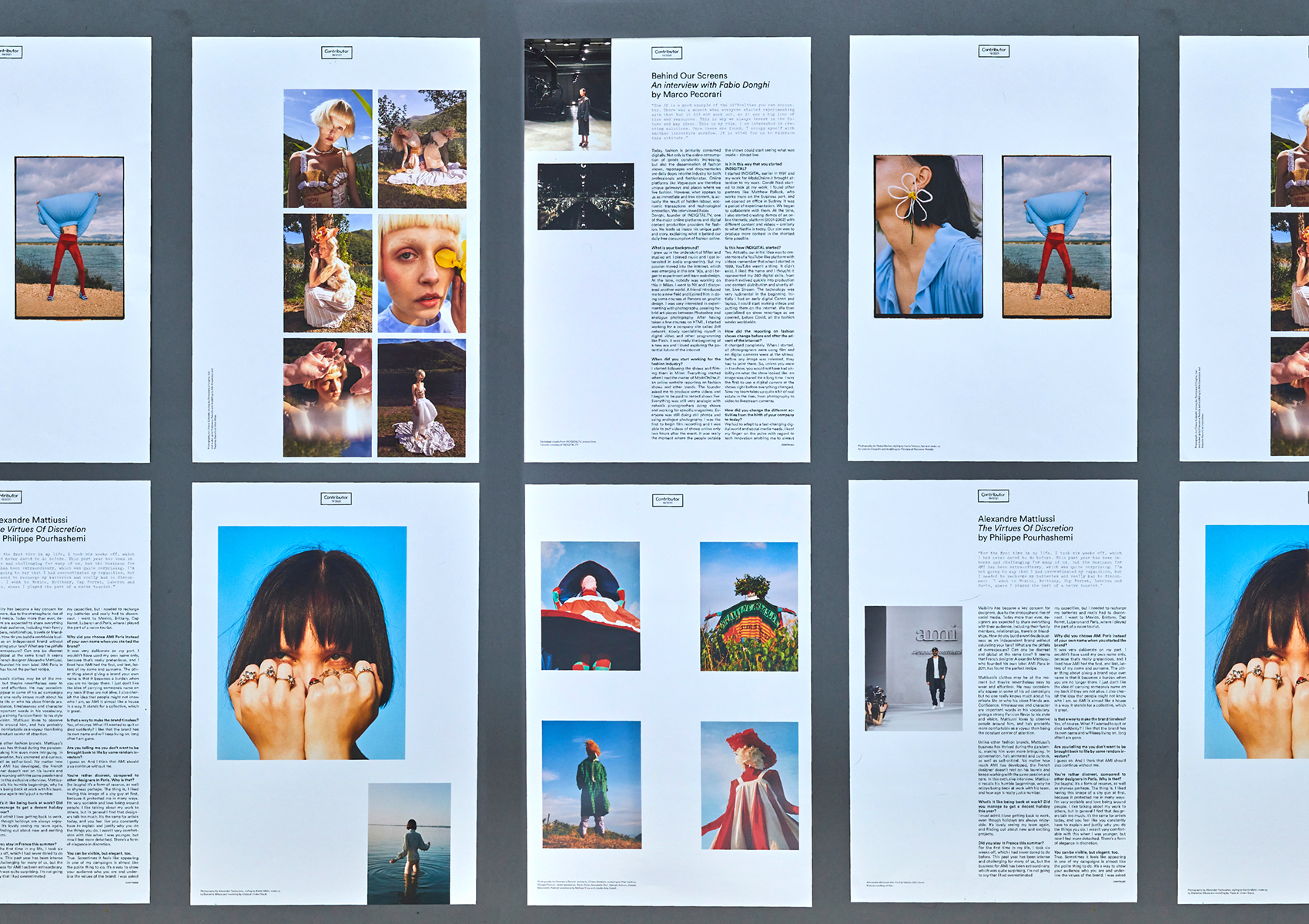 Contributing Photographers
Aaron Farrelly, Adeline Mai, Alberto Saguar, Cathy Du, Cayetano González, Chiara Guizzetti, Coliena Rentmeester, David Newby, Emily Malan, Erica Fava, Francesca Bianchi, Giovanni Filippi, Hideyuki Sakuma, Irati García, Jeiroh, Kane Ocean, Luca Ferrara, Lucia Izco, Magnus Magnusson Nastasia Kvariani, Pedro Muñoz, Quirin Siegert, Rasmus Weng Karlsen, Stephanie Geddes, Yulia Plakhotnikova
Contributing Stylists
Anastasia Abdulina, Ángela Ibáñez, Aya Studios, Benjamin Bates, Carla Donoso, Carolina Badía, Caroline Mulock, Chiara Batistoni, Céline Gaulhiac, Domiziana D'Onghia, Francesca Matricciani, Jenn Edelson, Kamilla Kashaeva, Katrin Malin, Nuria Gregory, Piero Pietro, Raquel Alfonso, Robert Rydberg, Salvo Pecora, Sarah Gore Reeves, Theopisti Pourliotopoulou, Tiphaine Menon, Valentina Feula, Yuki Nagase
Contributing Writers
Antonia Nessen, Lucas Dias, Marco Pecorari, Philippe Pourhashemi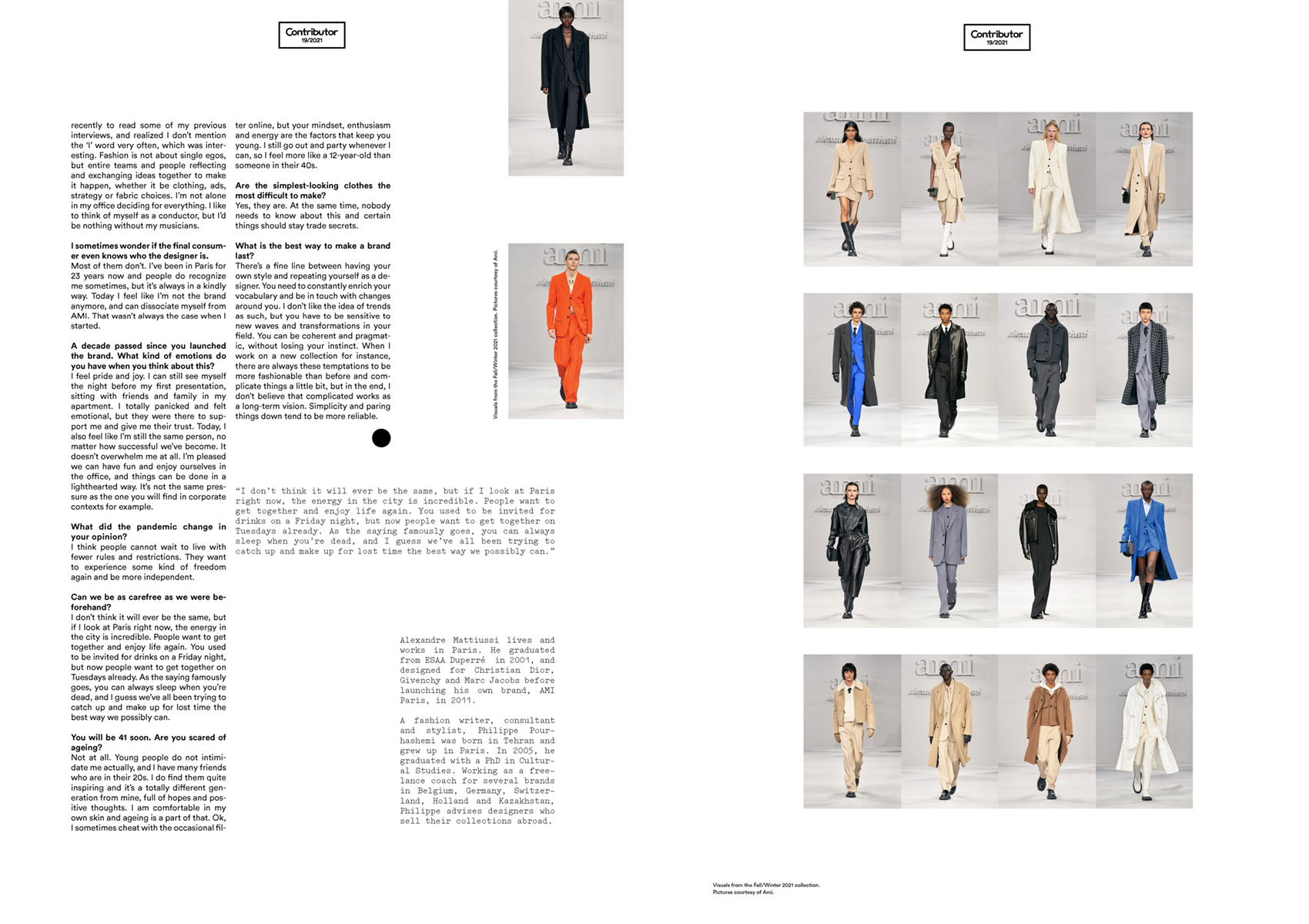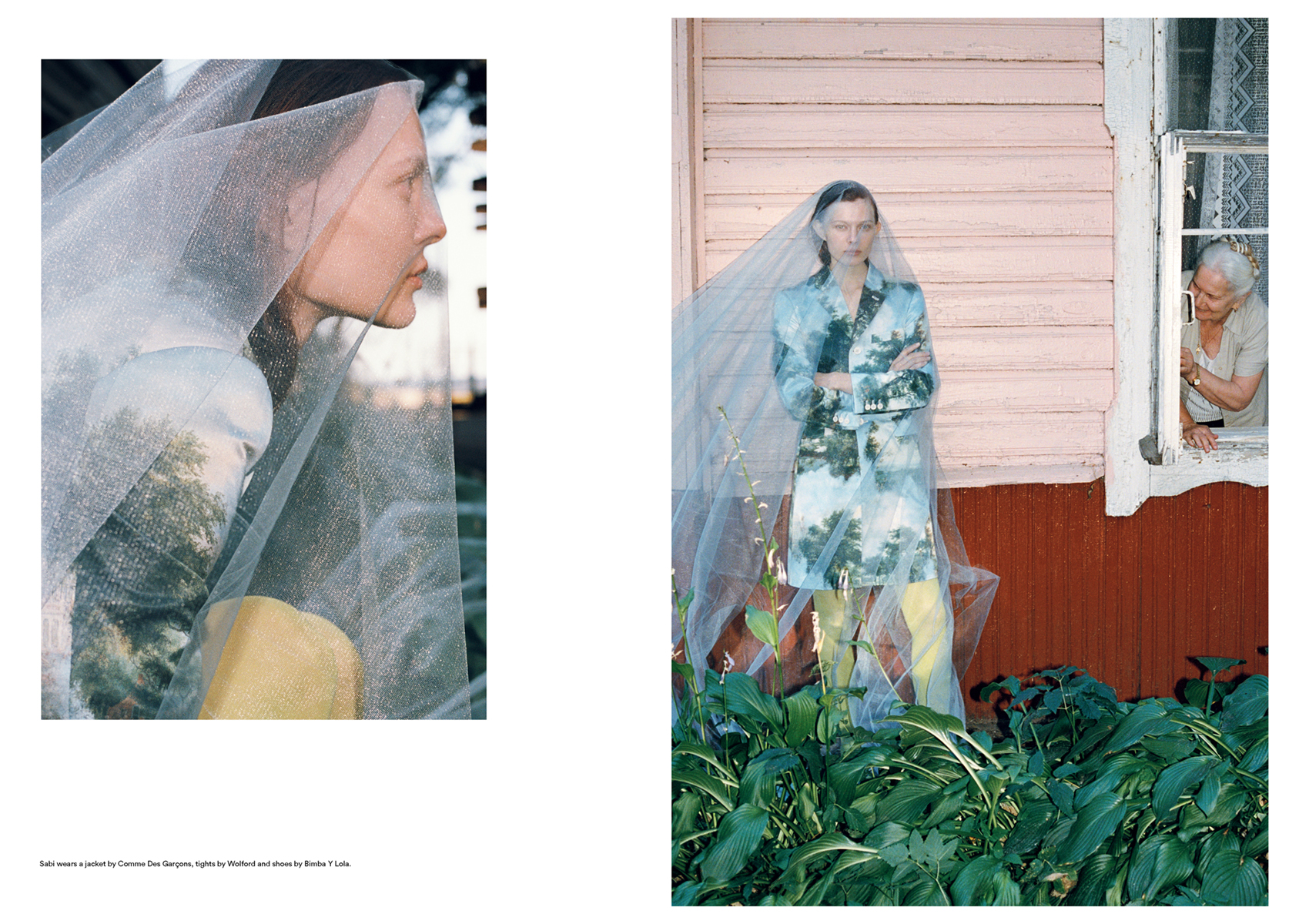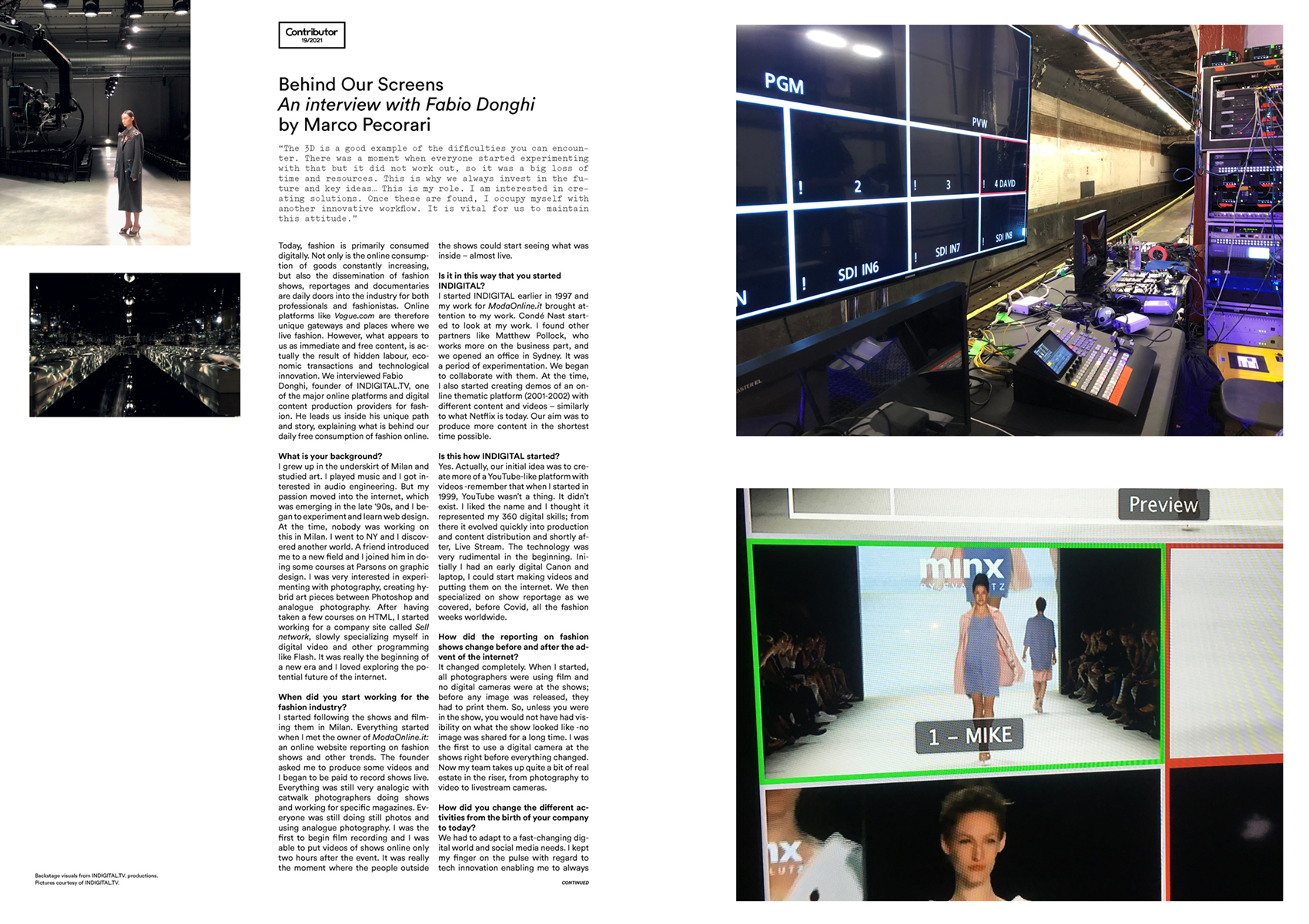 The price includes worldwide shipping with DHL. Please include your phone number with the address for shipping information.