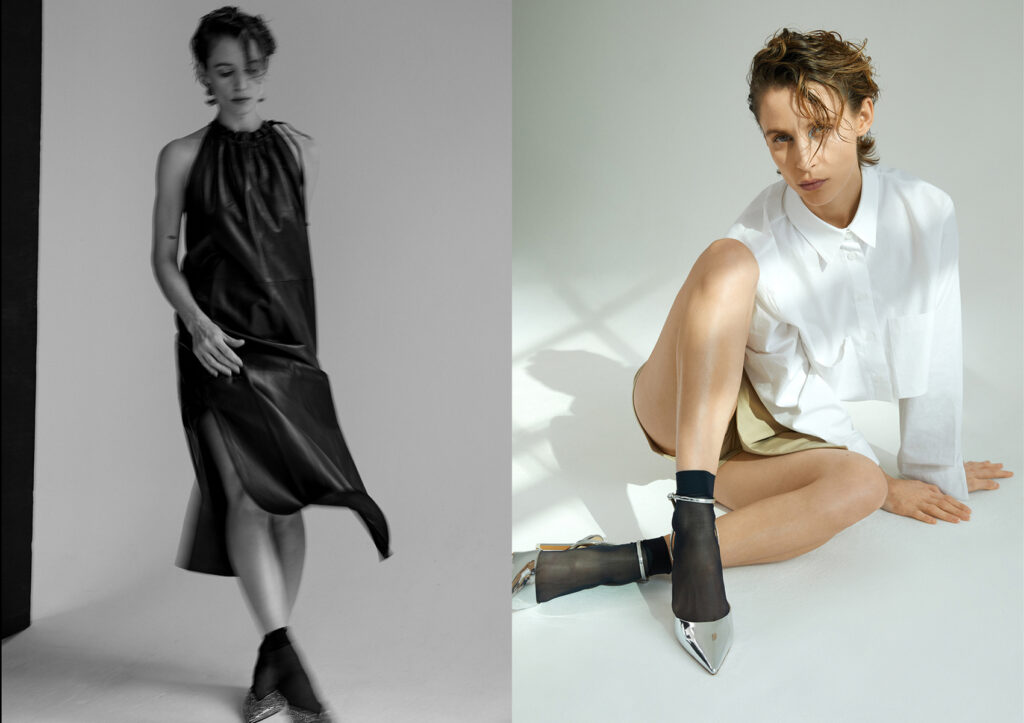 Dress by Day Birger Et Mikkelsen. Shirt and skirt by The Frankie Shop.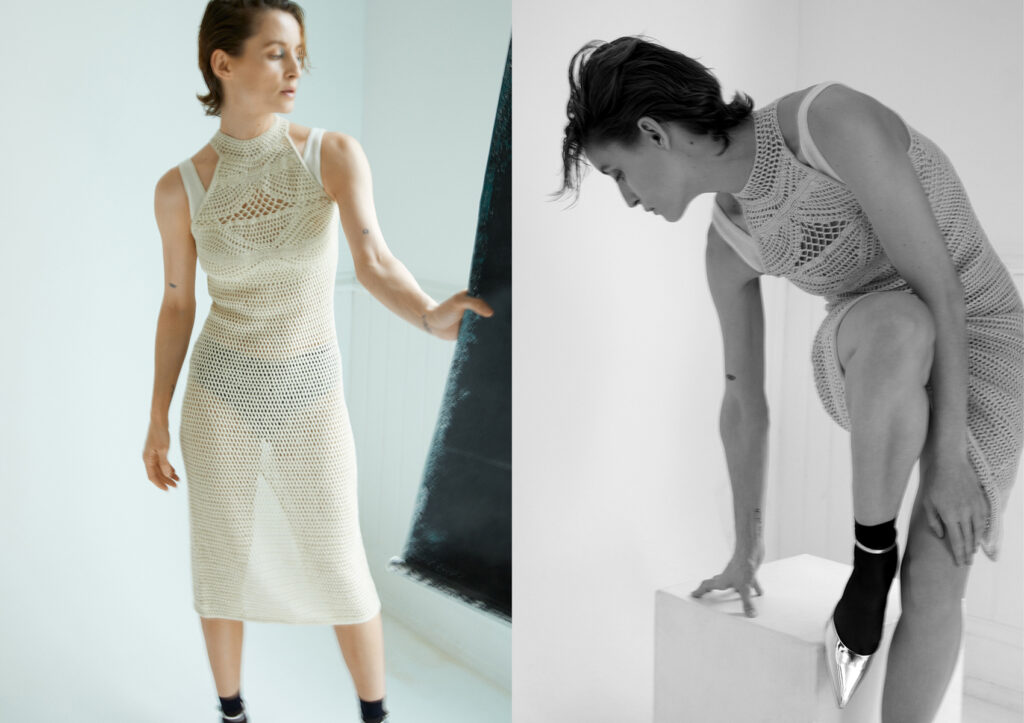 Dress by The Garment, Bra by Lisa Yan.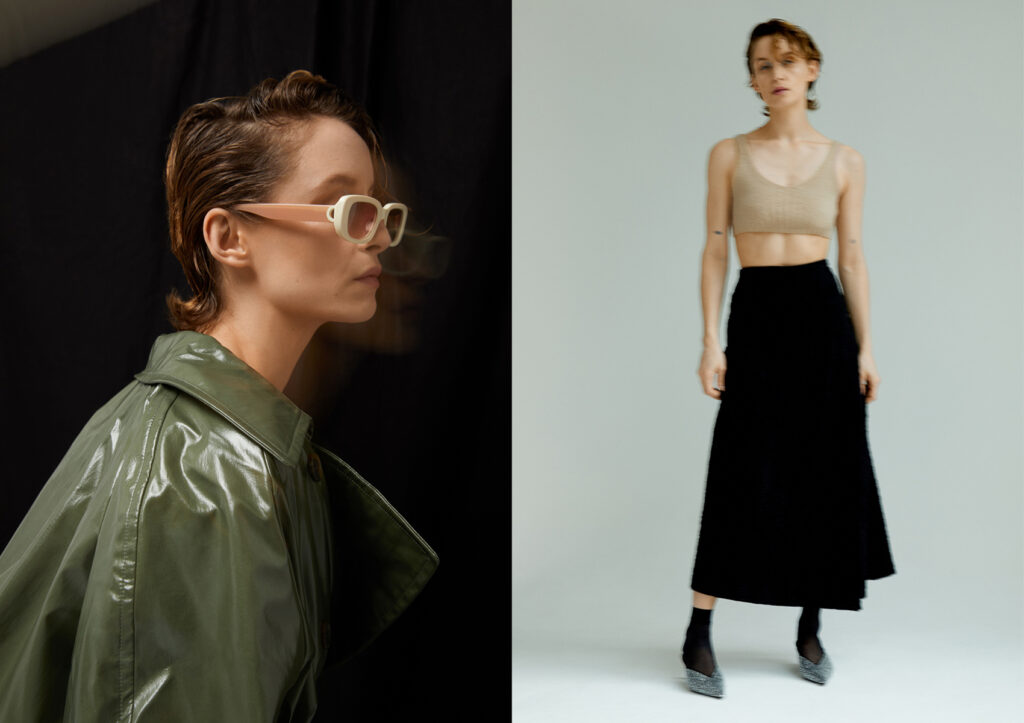 Trench coat by The Frankie Shop, sunglasses by Linda Farrow. Bra by Jonathan Slmkhai, Skirt by Massimo Dutti. Photography by Charlotte Royle, fashion by Joshua Hargreaves, hair and make up by Holly Mae Hilton and modeling by Gem Refoufi@PresentModelManagement.