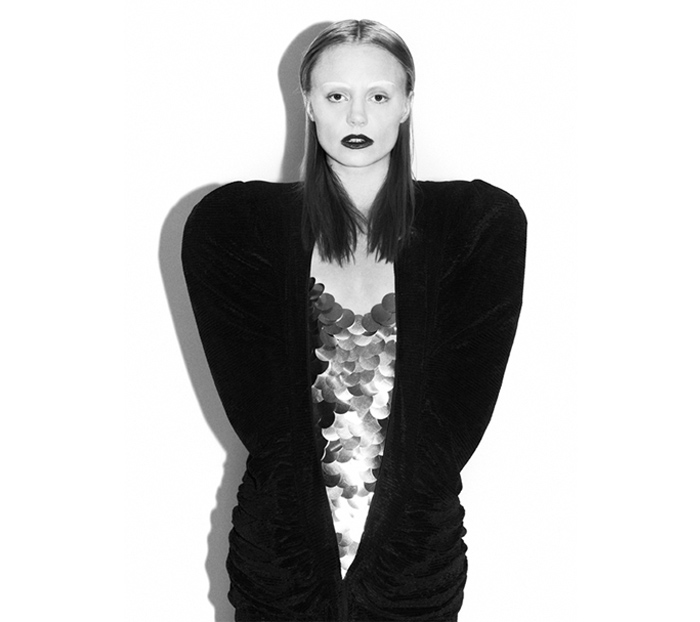 Contributor Covergirl Anna Uddenberg, Artist & Art Student at Royal University College of Fine Arts in Stockholm, Sweden. 
What have you been contributing to lately?
Thinking overload has resulted in a cracking cranium.
What outfit best describes your current state?
A weddingdress with cigarette burns and maidenhead-splashs.
What's your favourite food?
Sauerkraut.
Food or fashion?
Meat and fur.
If you got into a time machine, to what place or period would you travel?
Back to the summer of 2009, experiencing our bathing fantasies at CAPRI.
What's the worst job you ever had?
Heidi Tutthus Flatjord was my boss in a Norvegian village named Tjäij in the summer of 2008.
What's your favourite online obsession?
Squirt surfing.
What does the future hold?
Adventure travelling in the former Eastern bloc countries with a hive mind.