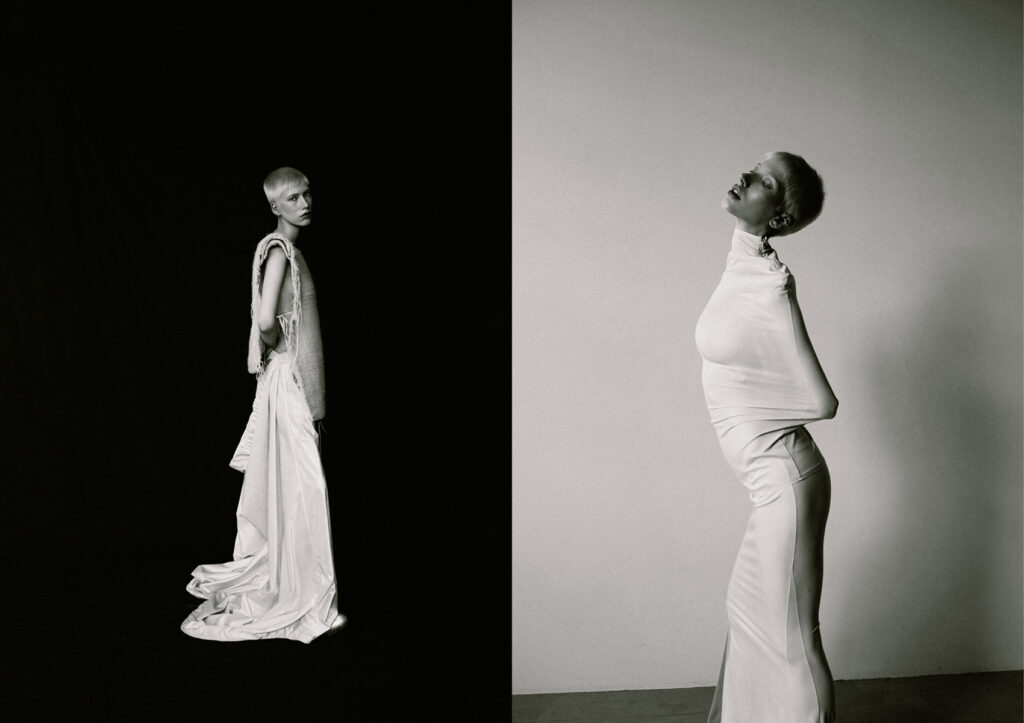 Top and trous ers by Kuutti Lemmetyinen. Dress by Ruusa Vuori. 
Top, dress and bag by Elina Silina. Shirt and hat by Risto Kirjonen.
Dress and handpiece by Sohvi Väänänen. Dress by Pamela Hakala. Photography by Aleksandra Lemke, fashion by Suzanna Gembege, hair by Linda Lehto, make up by Juho Lehiö, modeling by Annu Ryhänen@paparazzimodelmanagement, make up assistance by Belicia Owusu Ansah and photographer's assistance by Valeria Danilova.