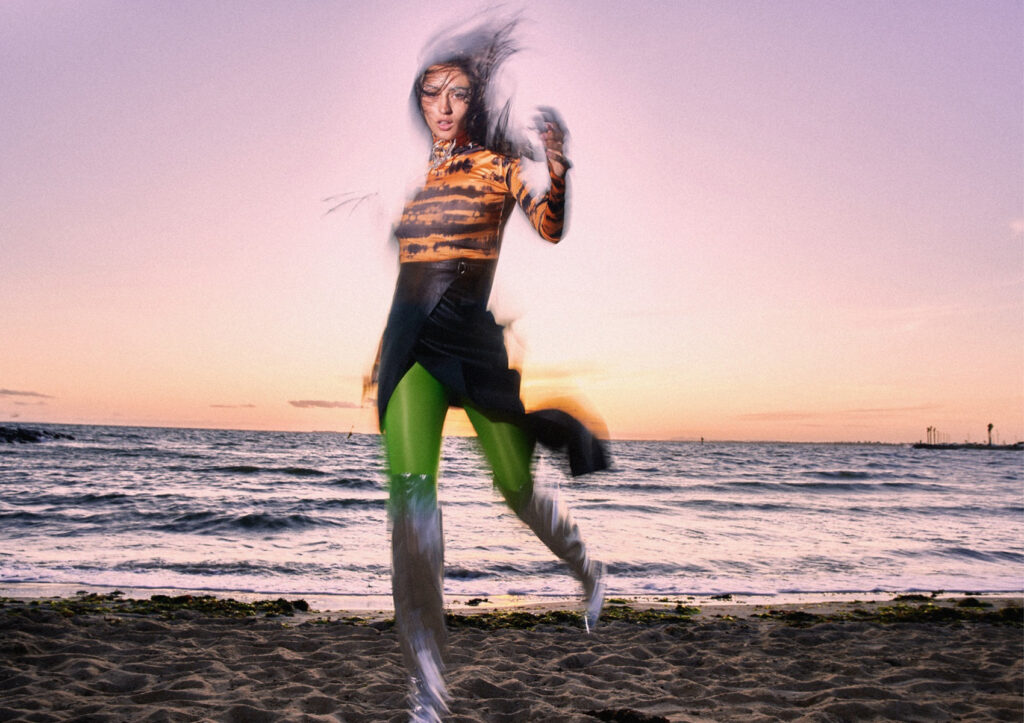 Top, diamond bracelet, tights, skirt and boots stylist's archive.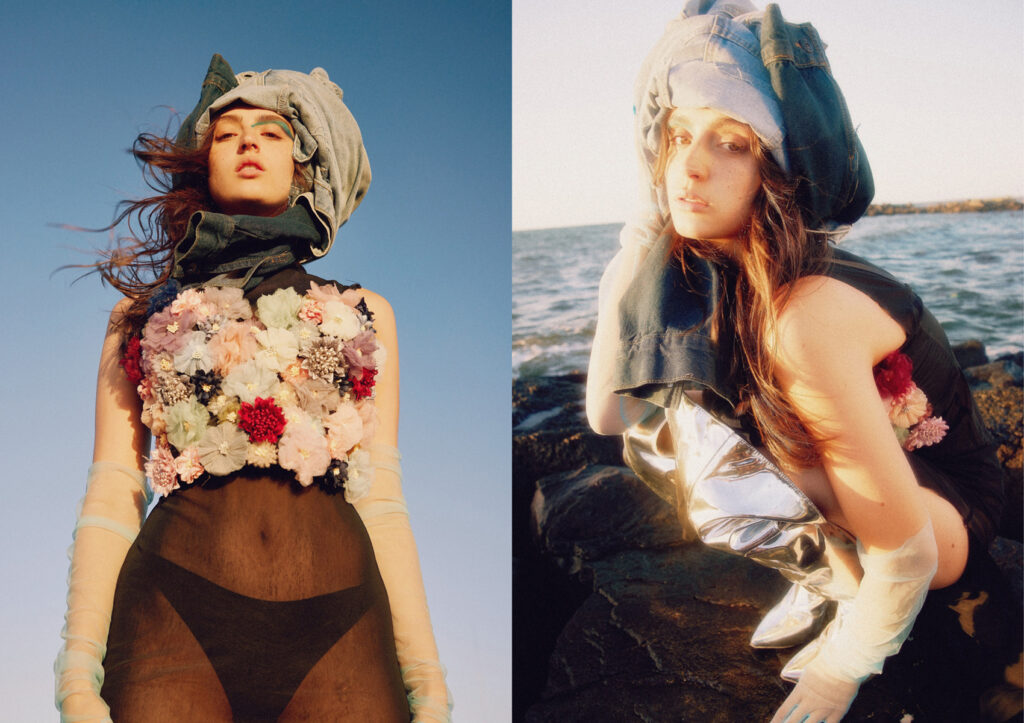 Dress, corset, gloves and shoes stylist's archive. Denim jacket by Ksubi, customized by stylist.
Dress by Kollyy, balaclava, earrings and tights stylist's archive, gloves by Kenzo x H&M, slides by Stella McCartney. Photography by Michelle Pitiris, fashion by Poch Basa and Michelle Pitiris, make up by Michelle Pitiris, Modeling by Paris Cassar @ Vivien's Model Management.