Photography by Joel Rhodin and styling by Emma Thorstrand. Click for details.
Bolero top by Undercover, jewelry by Maria Nilsdottir and Cornelia.
Dress by Bllack Noir, coat by Acne, necklace by Rita Saardi and Calvin Klein and shoes by CUM Clubwear. Shirt and skirt by Yohji Yamamoto, vest by Bruuns Bazar, gloves by Imoni and necklace by Versace.
Shirt by Fifth Avenue Shoe Repair, pants by Armani Privé, jewelry by Uno di 50 and Maria Nilsdottir. Belt by Acne, silver nipple by Cornelia, underwear by Rita Saardi and belts from Beyond Retro.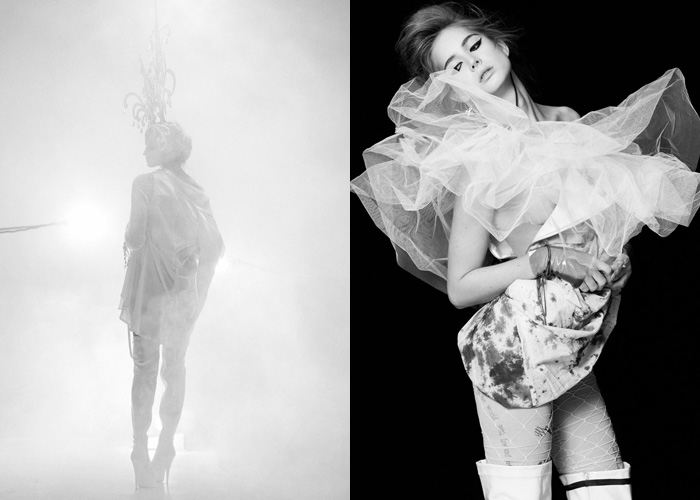 Coat by Issey Miyake and boots by Elisanero. Dress by Rika, tulle top vintage, leggings with print by Acne, net leggings by Vogue and bracelet by Maria Nilsdottir. photography by Joel Rhodin@Agent Bauer, styling by Emma Thorstrand@Link details, make-up by igna@Agent Bauer, hair by Sofia Ringberger@Agent Bauer and modeling by Siri Crafoord@mikas.