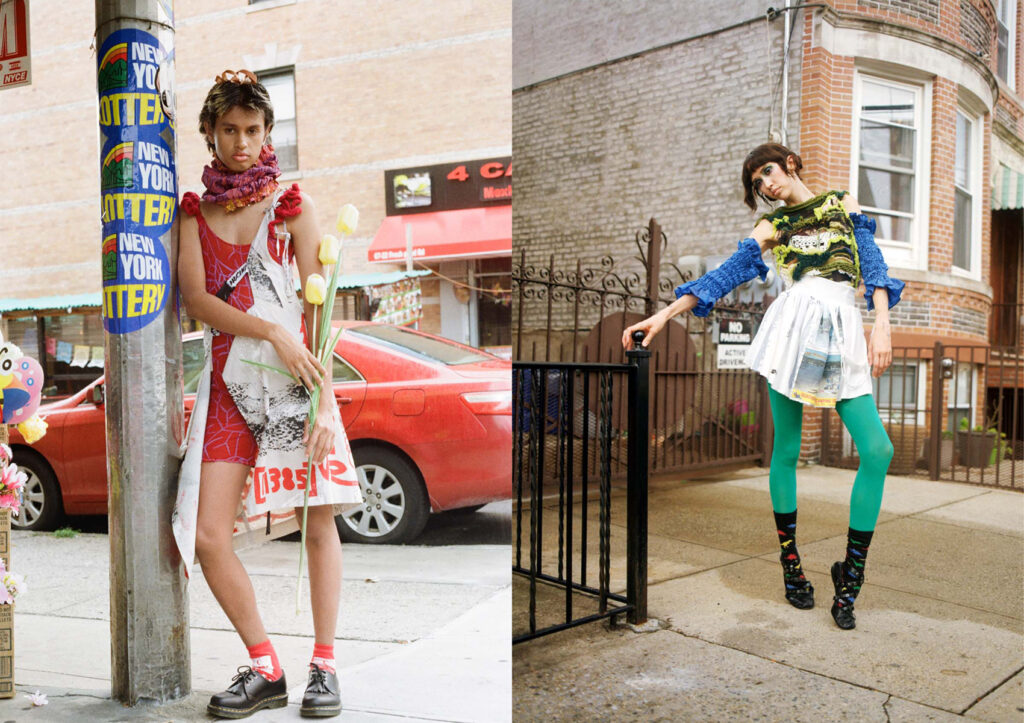 Jumpsuit and neck ruffle by Mona Cordes, half dress by Official Rebrand, socks by Retail pharmacy. Socks, tights stylist's own skirt by Mila Sullivan, knit top Caroline Zimbalist, arm warmers by Mona Cordes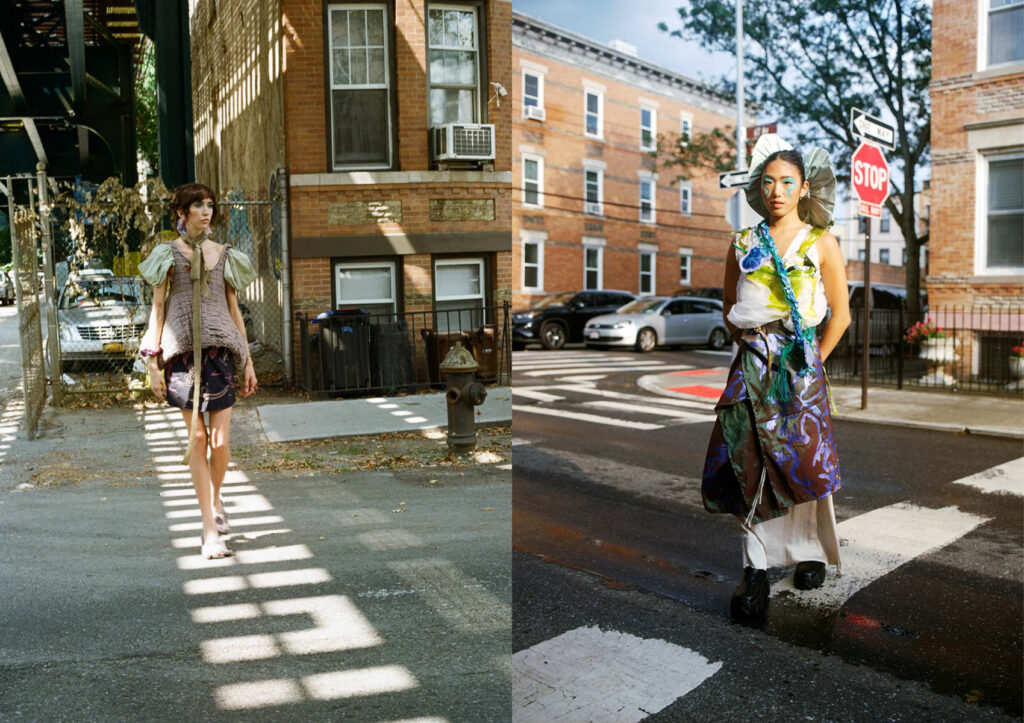 Skirt and scrunchie by Mona Cordes, shoes and dress by Pipen Colorena, earrings by Caroline Zimbalist, brooch stylist's own.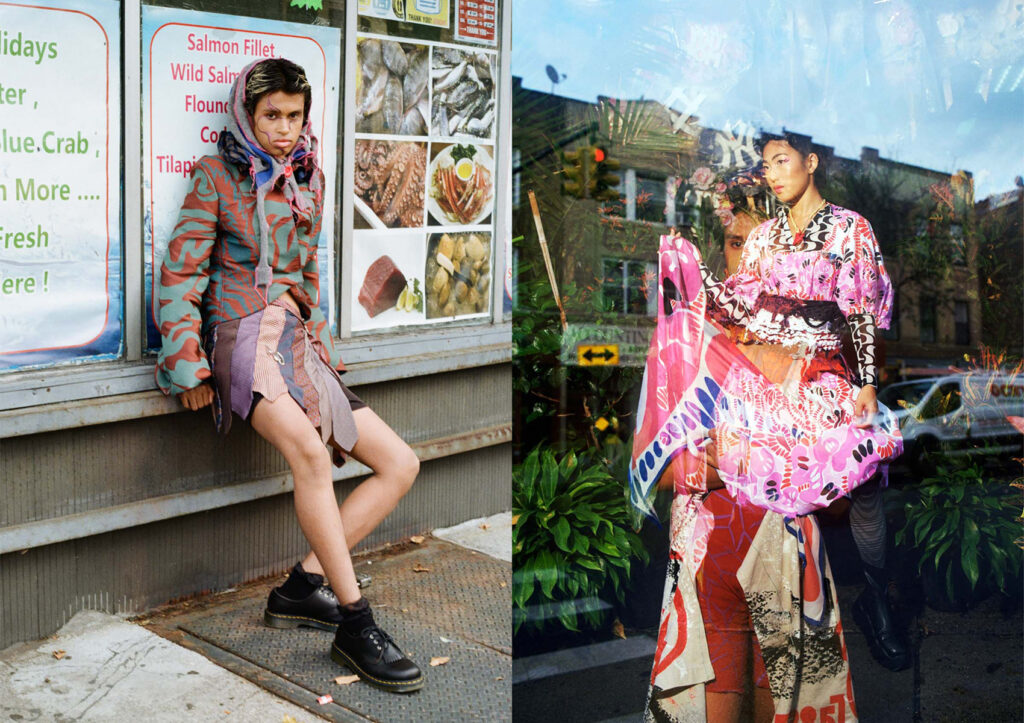 Jacket by Mona Cordes, brooch stylist's own, skirt by Official Rebrand, headpiece by Official Rebrand, shoes model's own. Dress and scarf by Amanda Maria Forastieri, knit belt by Arachne. tops vintage, necklace and orange belt by Mona Cordes. Photography by Maddie Goldbeck, fashion by Mona Cordes, hair by thededream, make up by Cyler, modeling by Eliz, Lily Jane Dale and Al. filmed by Sharif, edited by Matty Deveson.