Photography by Sandrine Castellan and styling by Katelyn Mooney. Click for details.
Dress by Vena Cava, top worn as shorts by Clu and belt by Matthew Williamson. Top by Clu, corset by Quail and panties by Eres.
Jacket by Matthew Williamson, jacket by Farah Angsana and leggings by Vena Cava. Fur coat and skirt by Farah Angsana, leather pants and silk shorts by Clu and shoes by Dole Vita.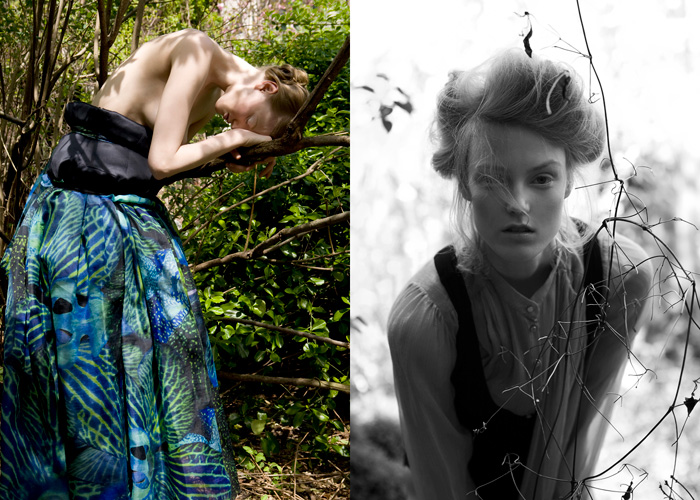 Dress by Matthew Williamson and belt by Quail. Blouse and body suit by Matthew Williamson and shoes by christian louboutin.
Vest and belt by Quail, sweater by Clu ansd skirt by Naeem Khan. Gown by Rafael Cennamo. Photography by Sandrine Castellan, styling by Katelyn Mooney, make-up by Jenny Kanavaros, hair by Saya Hughes, modeling by Sam Rayner@New York models, photo assisting by Marie Helene Gozzi, wardrobe assisting by Ewa Davis and location by The Invisible Dog Art Center.