Sweater by Verconiik, shorts by Telfar, and shoes by Camper.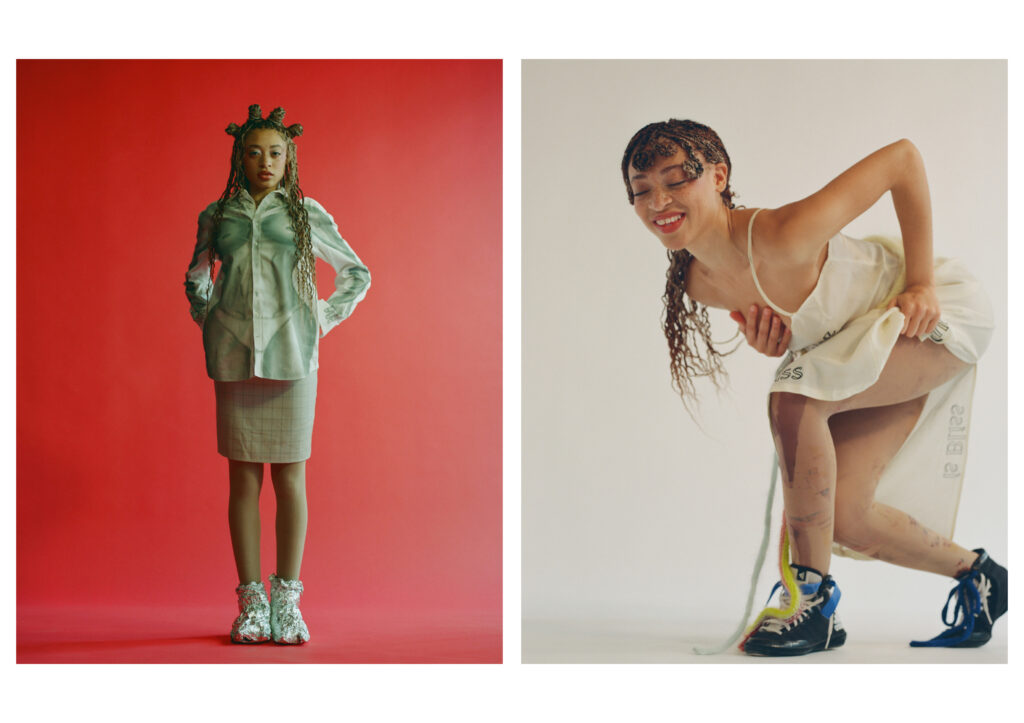 Shirt by Prince Alice, necklace by Grotto Jewelry, and tights by Stomach of your dead soulmate. Dress by Sweetest D, knit by Verconiik, and shoes vintage.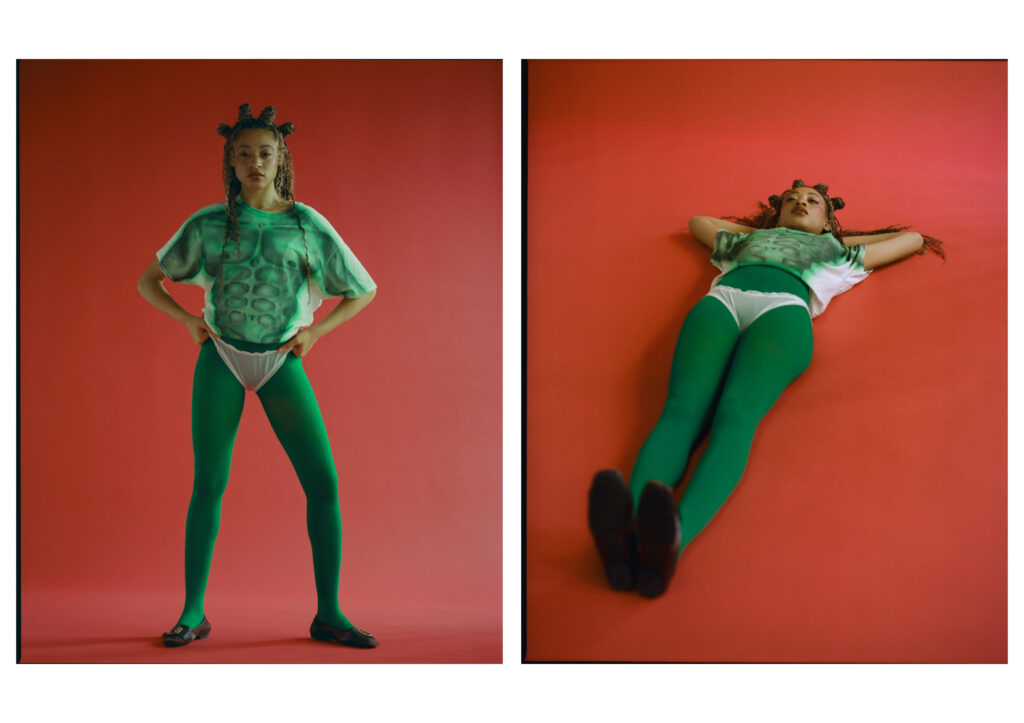 Shirt by Prince Alice, Panties by Siren Basics, shoes by vintage Emilio Pucci. Photography by Joebert Tupas, fashion by Sahara Ndiaye, make up by Hannah Del Rosario, Modeling by Tre'Nae Bynum@statemgmt.