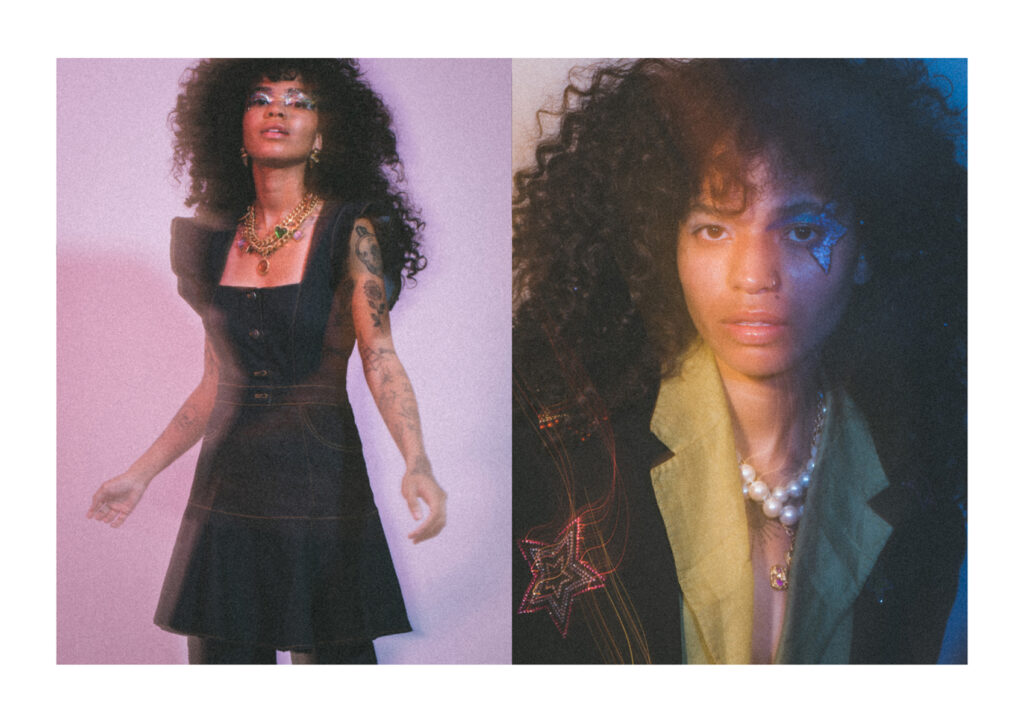 Dress and jeans by Cinq à Sept, necklace by Zara, earrings by Erwin Pearl.  Star blazer by Cinq à Sept, green blazer by Nordstrom, pearl necklace by Carolee, gold cross necklace by Nolan Miller.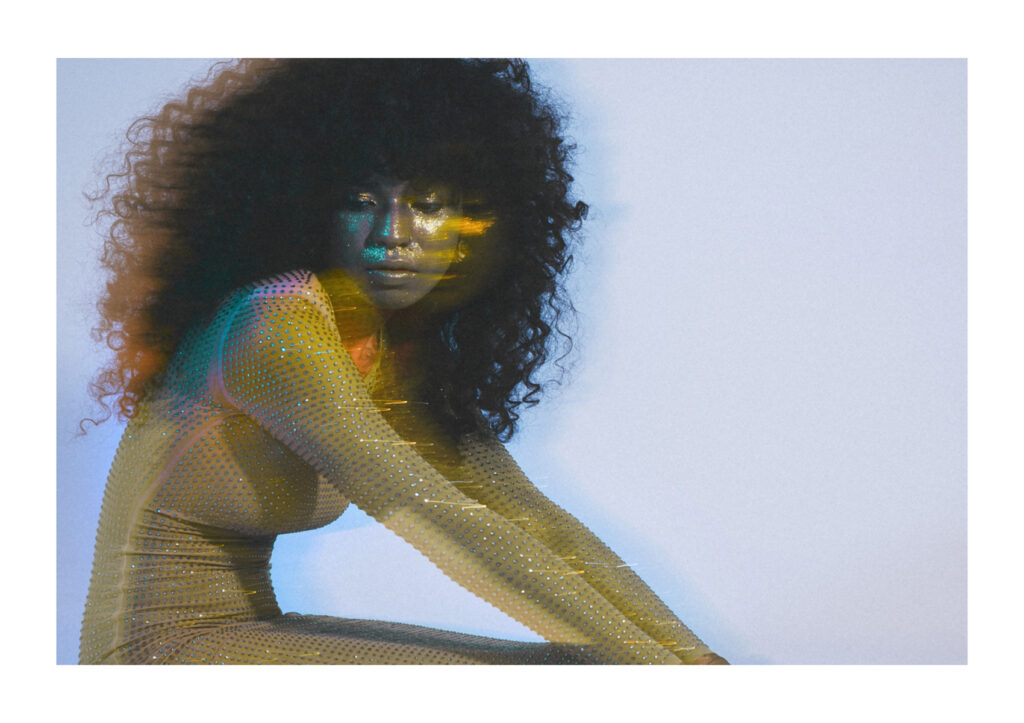 Dress by Self Project.
Top and bottoms by River Island, gold seashell necklace (as belt chain) by Nolan Millet, colorful beaded necklace (as belt chain) by Betsey Johnson, earrings by Zara. Earrings by Betsey Johnson. Photography by Tommy Chung, fashion by Jessica Maldonado, hair and make up by Virginia LeFay using MAC Cosmetics, modeling by Relany@Kaleidoscope Model Mgmt.