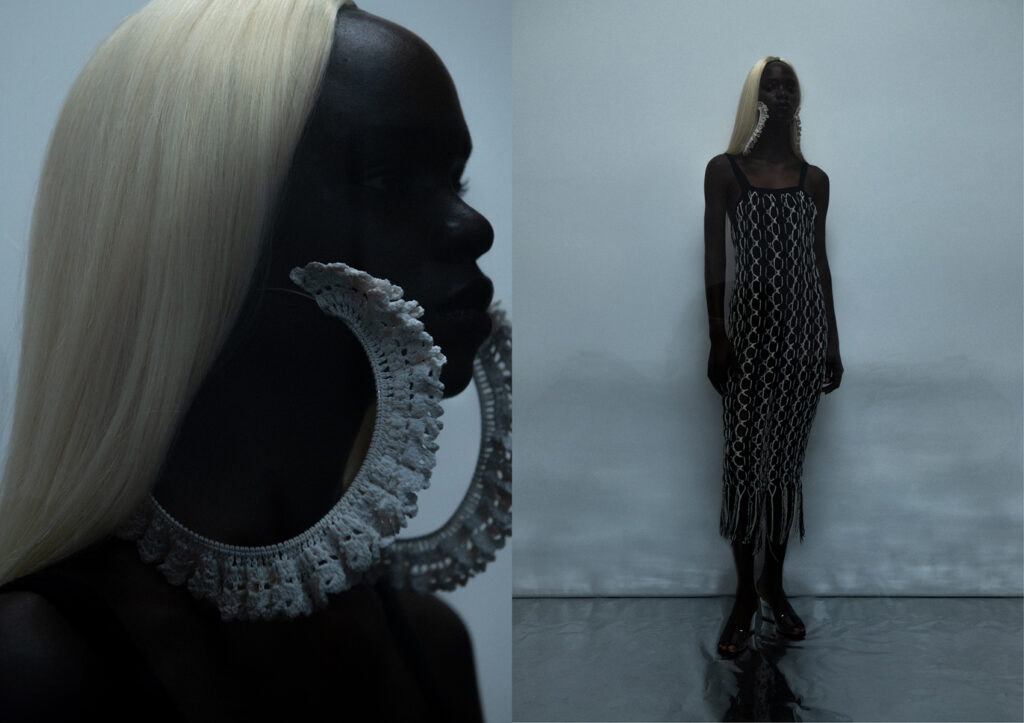 Dress by Dion Lee, earrings by Kata Haratym, shoes by Tory Burch.
Dress by Foam of the days, shoes by Ganni. Shoes by Simone Rocha. Jacket by Rag and Bone.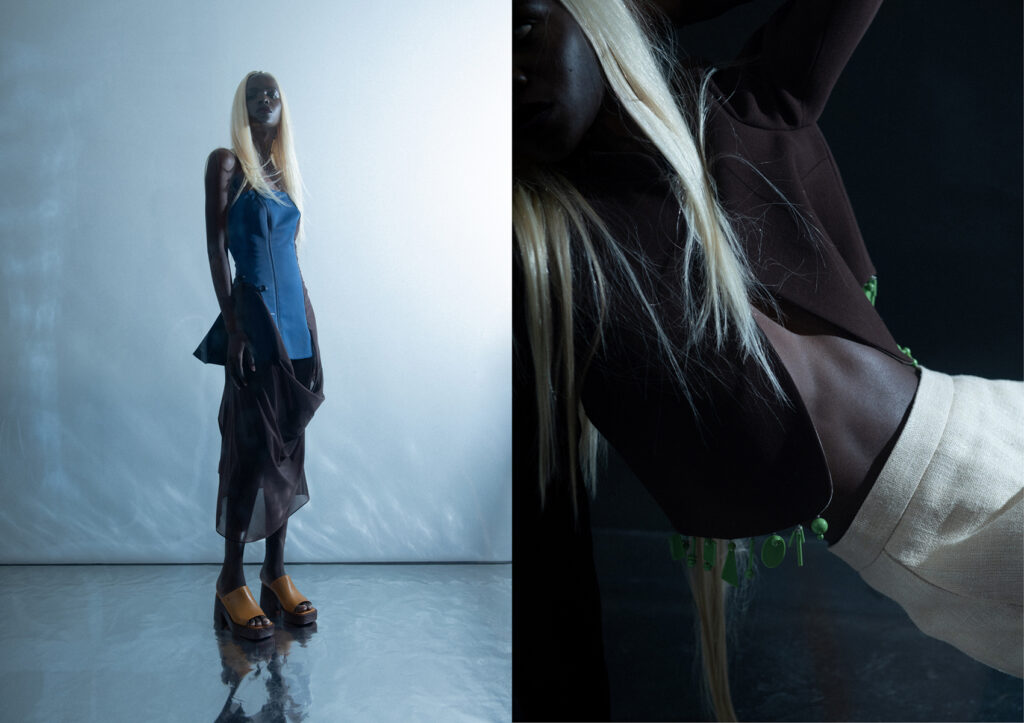 Dress by J E Cai, shoes by Tod's. Total look by Tory Burch.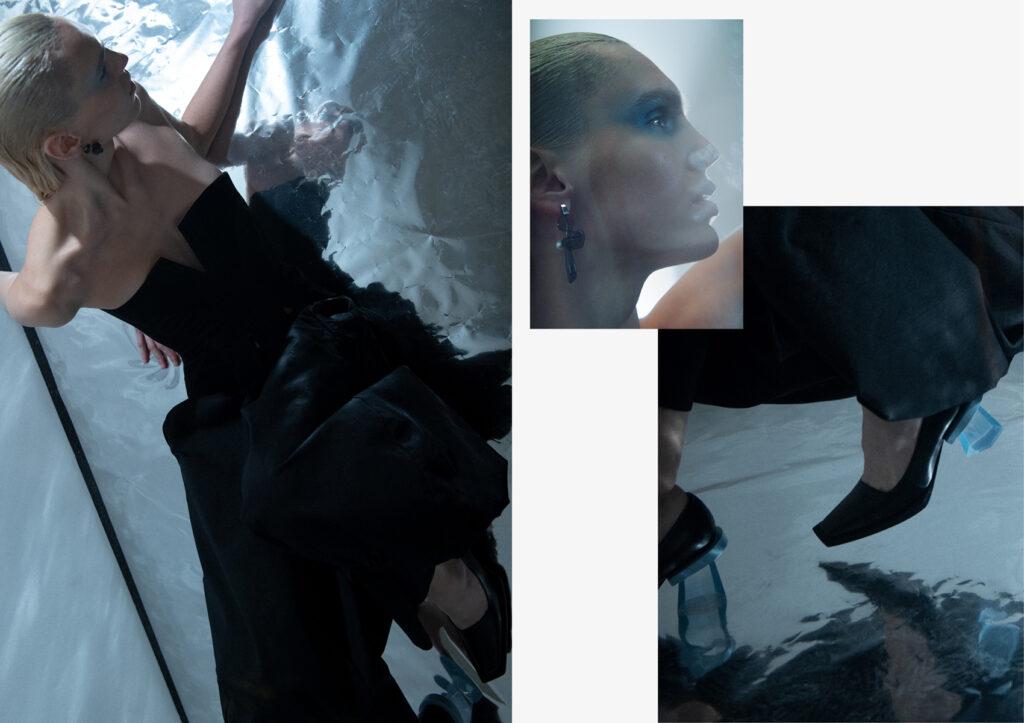 Top by Dion lee, trousers by Renli Su, earrings by XHENXHEN, shoes by Steven Ma. Photography by Oda Eide, fashion by Annabel Lucey, hair by Reve Ryu, make up by Alina Samsonova, modelling by Judith@Milk Management and Katy@Body London.