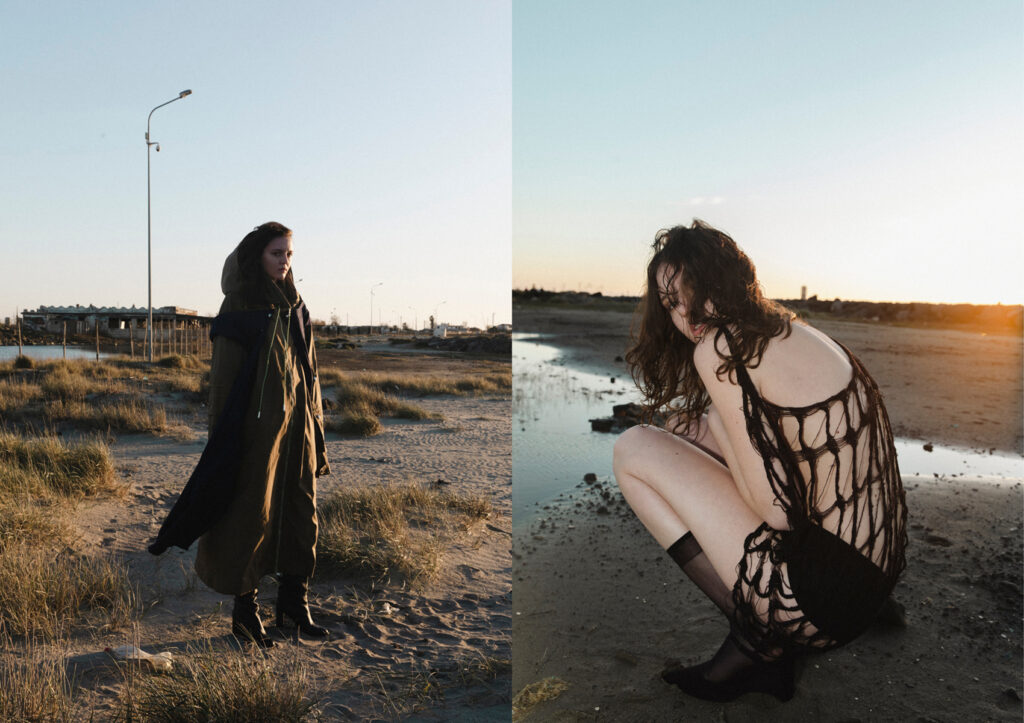 Coat by Biophily collection by Laura Finizio, shoes vintage. Mesh tank top by Materia collection by Federica Bettelli, shoes vintage.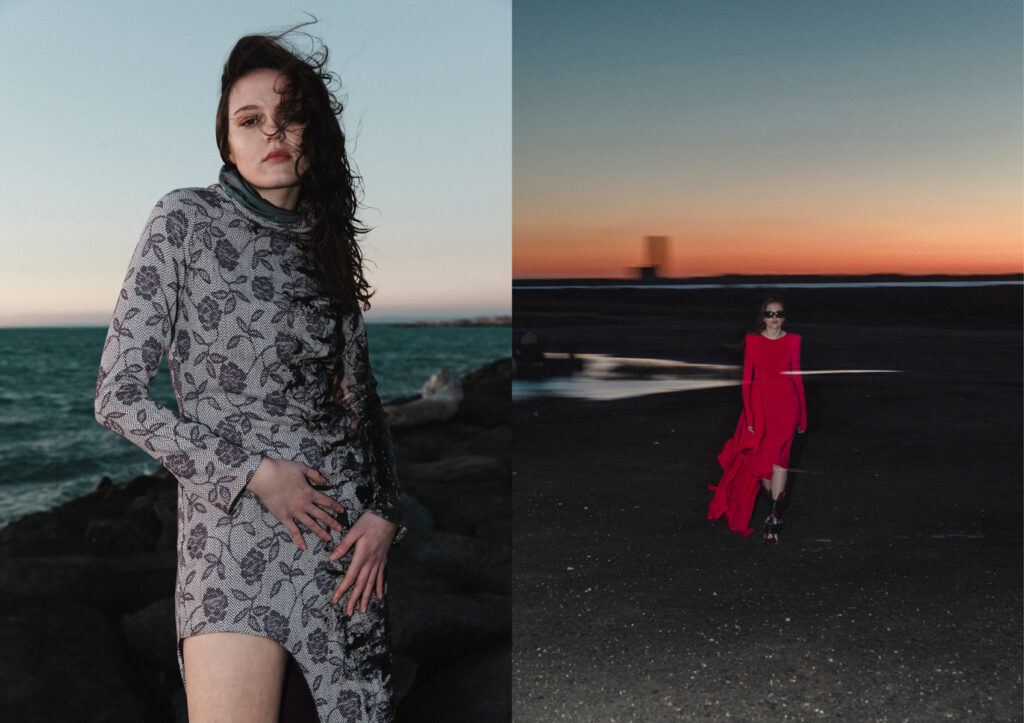 Dress by Destructure. Dress and sunglasses by Destructure, boots by Billion Yeears.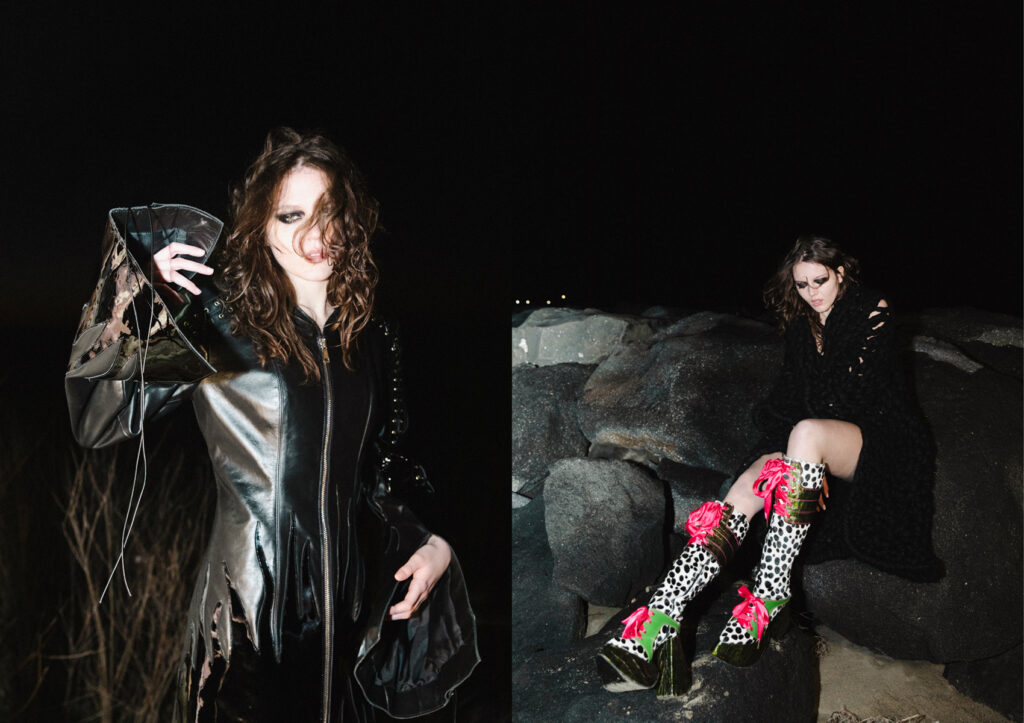 Coat by Dicotomia collection by Pasquale Monetta Couture. Coat by Federica Bettelli, Candy Cruella boots by Billion Yeears. Photography by Chiara Ricciotti, fashion by Laura Gianese, hair and make up by Noemi Turrini and modeling by Beatrice Luzietti@euphoriafashionagency.