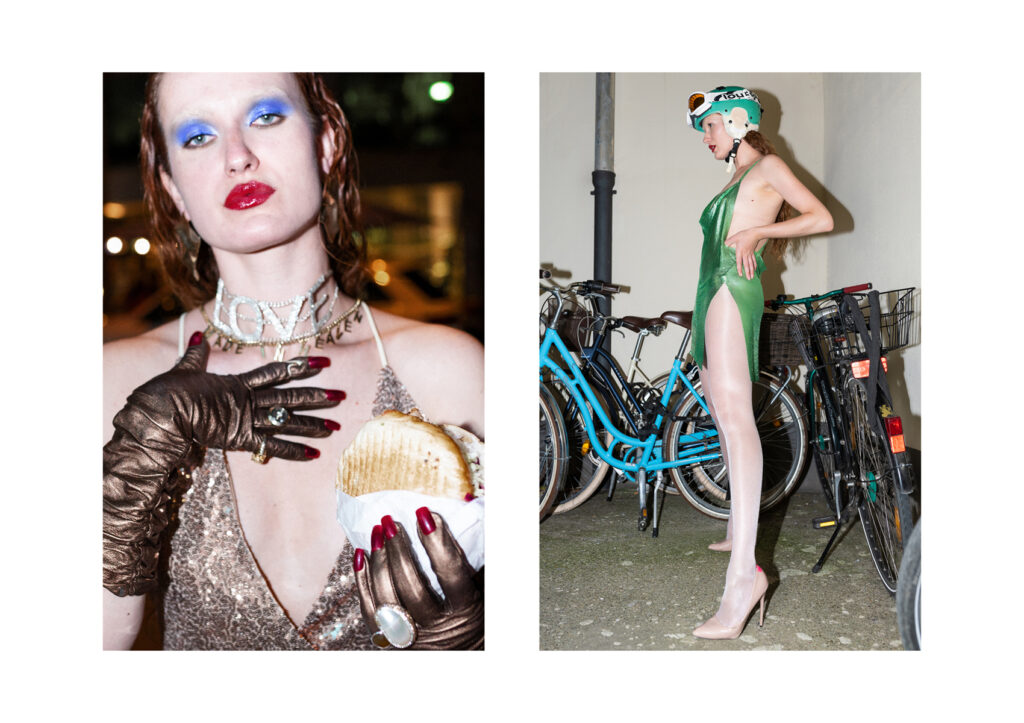 Gloves by roeckl, accessoires and dress vintage. Heels by Scarpe Vita, pantyhose vintage, dress by Aliexpress, ski goggles and helmet vintage.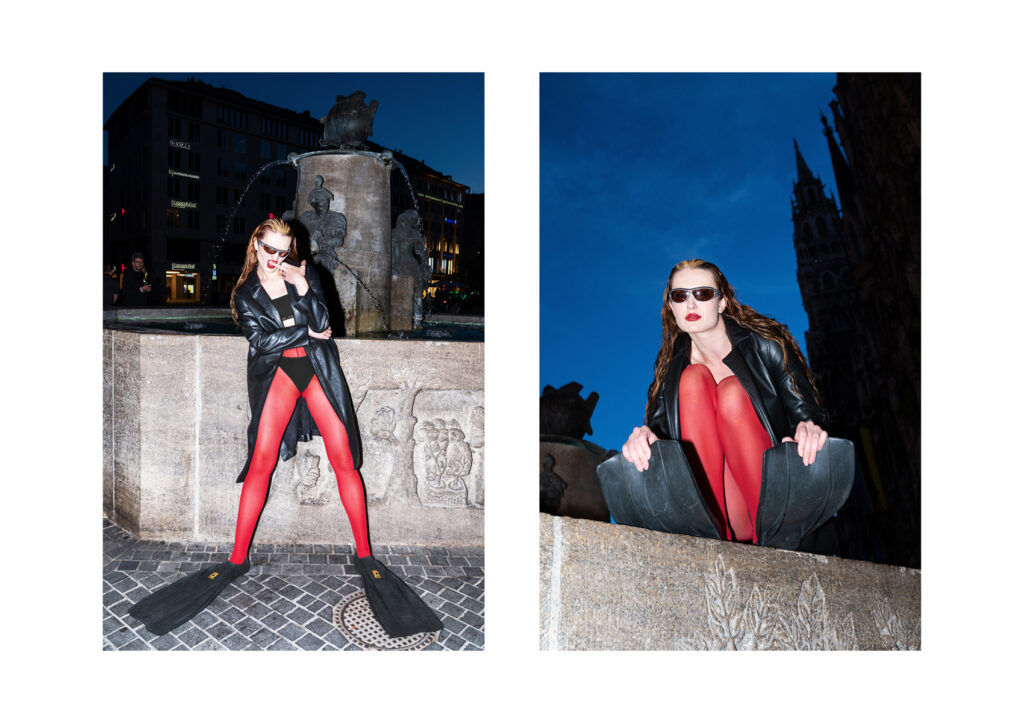 Pantyhose by falke, underwear by Calvin Klein, fins by Technisub, coat by Zara, sunglasses vintage.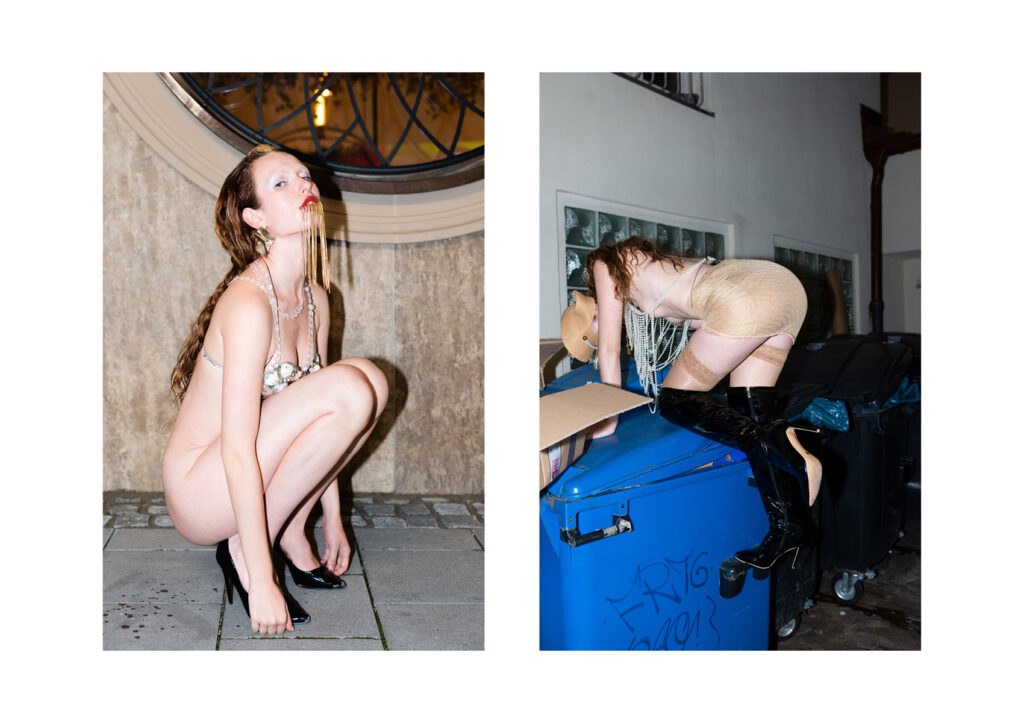 Bikini by Non Sen Se. Underwear by Calvin Klein, skirt by HM, accessoires vintage, cap by Chatsma, overknees by Missuit.  Photography by Ammy Berent, fashion by Fotostudio All Eyes On You, hair and make up by Camila Mos, assistance by Arthur Berent and modeling by Camila Moskaleva.