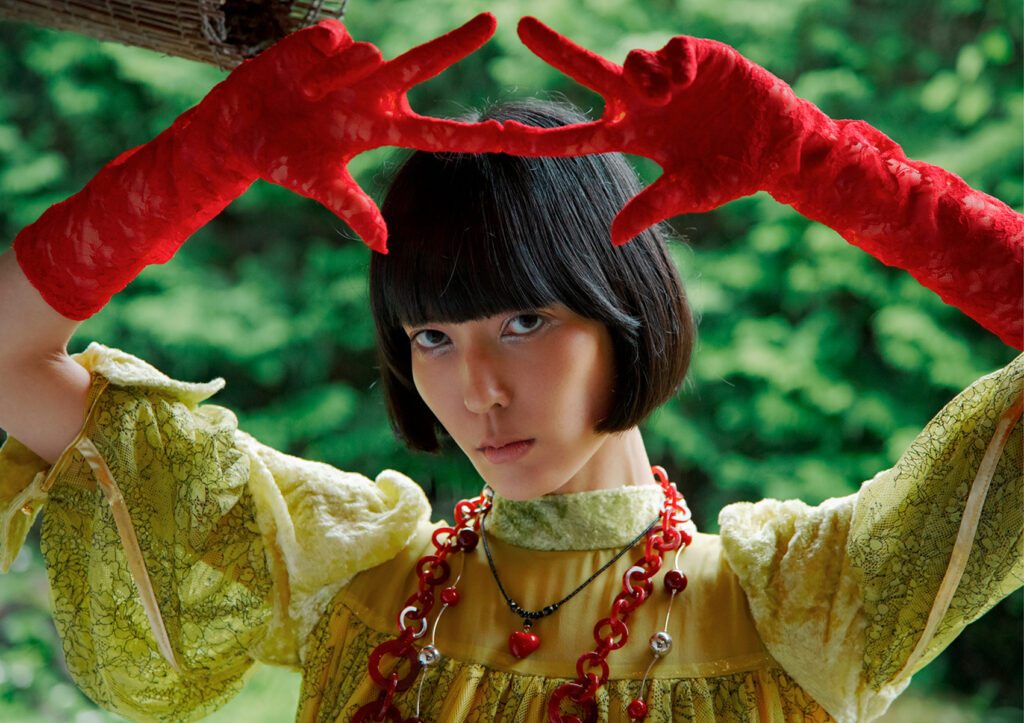 One piece by Bellmignon.
Bodysuit by Sara Horiyama. All clothes stylist's own.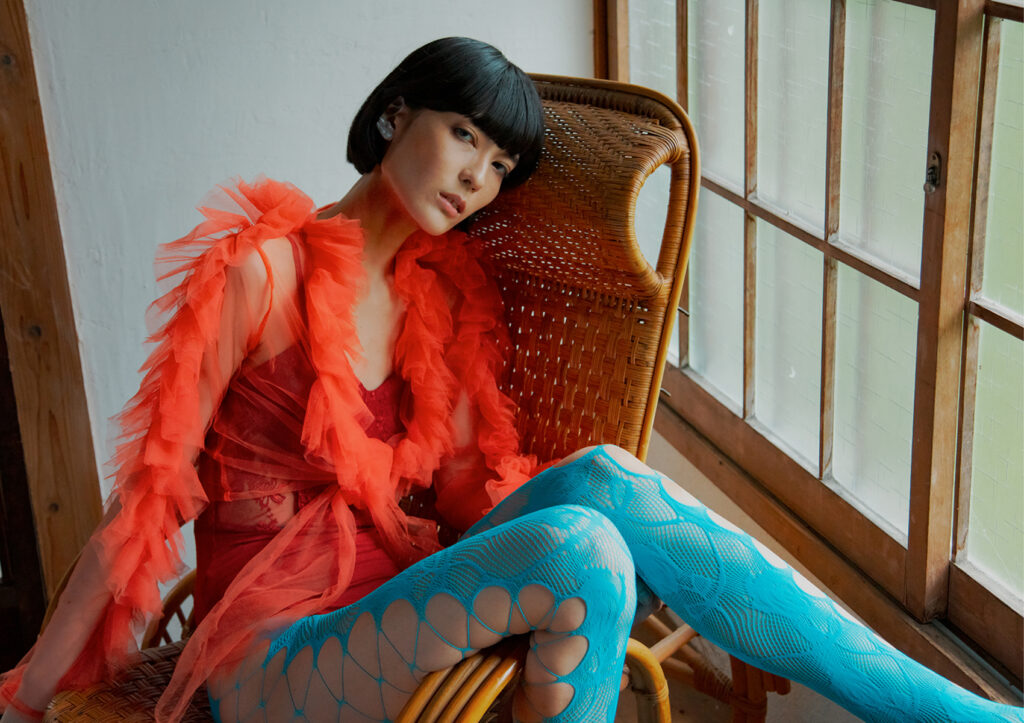 Top by Mogu Showroom.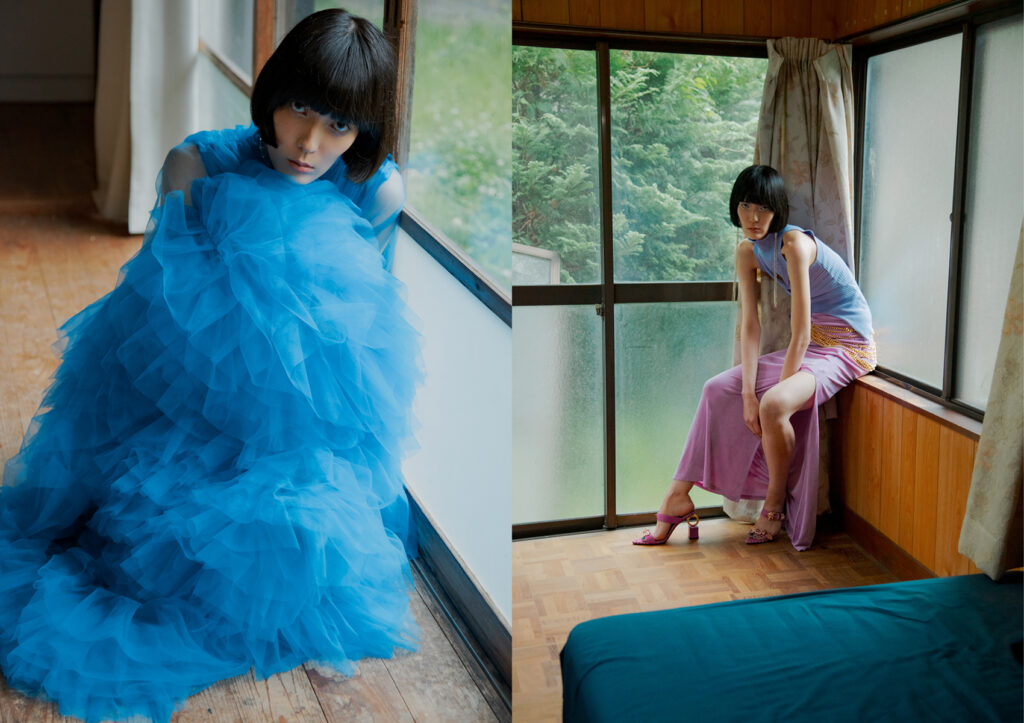 Tulle dress and top by Mogu Showroom.
Dress by Neith, pearl chain and top by Pink Pixie Princess. Photography by Kazuki Watanabe, fashion by Sanae Takahashi, make up by Mu and modeling by Saki@What Management.