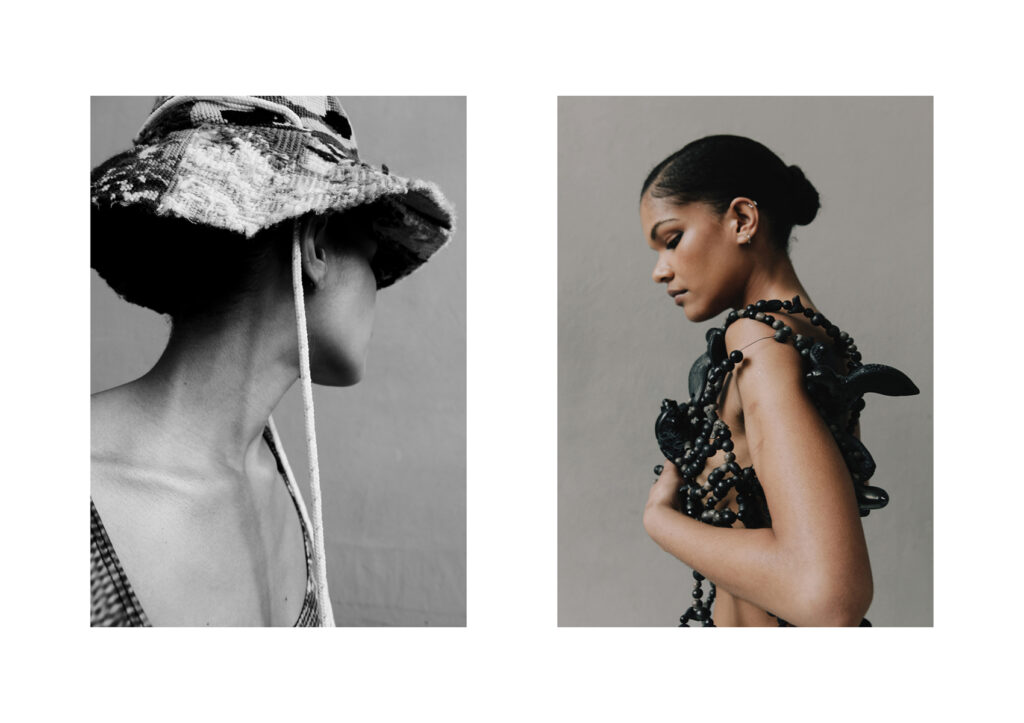 Body and hat by Revalue. Top by Zyanya Keizer.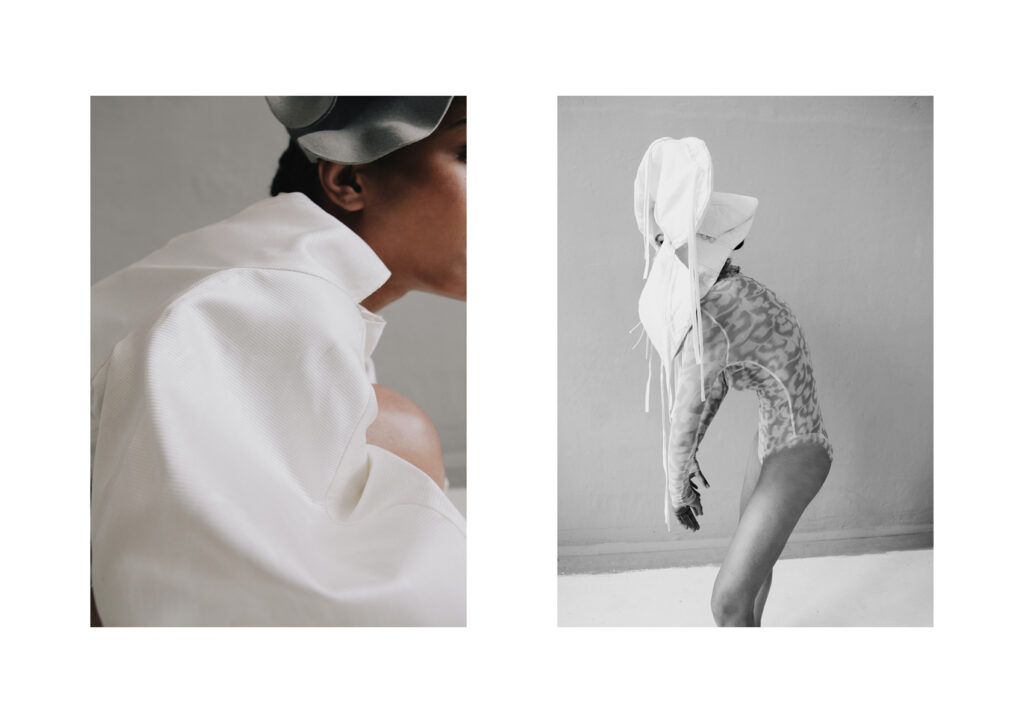 Hat by Demure Amsterdam and top by Lara Maria. All clothes by Lara Maria.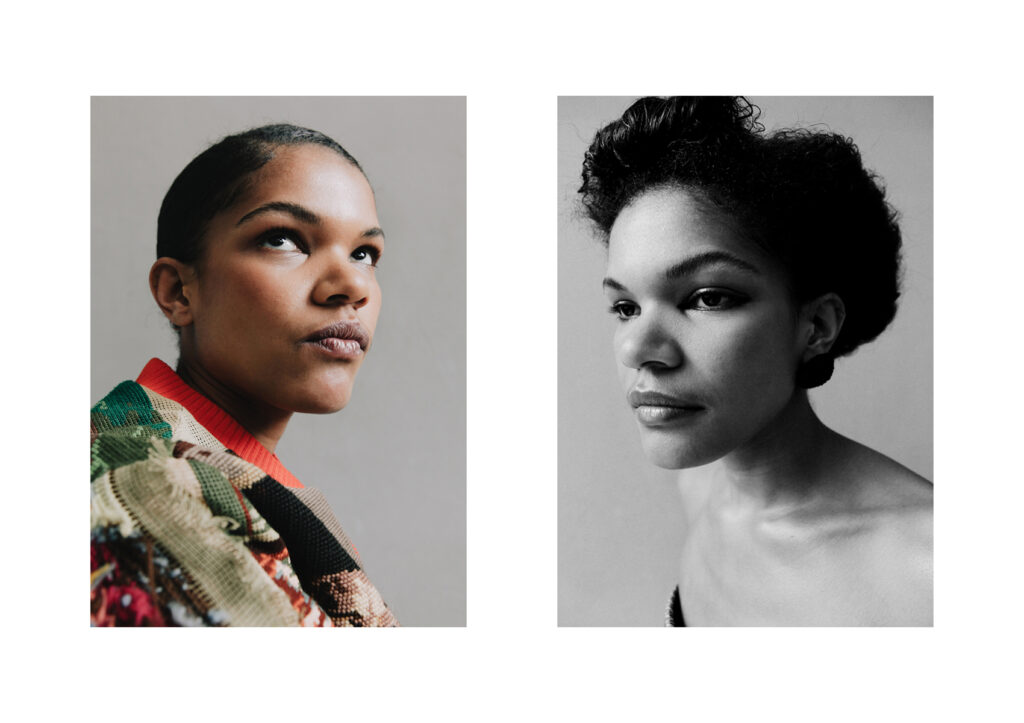 Bomber jacket by Revalue. Dress by Zyanya Keizer and earrings by Bonsbons de Marie. Photography by Nienke Wind, fashion by Anouk Klijn, hair and make up by Lotje Tempelman, modeling by Lisa@Known modelmanagement.