Photography by Delwin Kamara and fashion by Lauren Snyder. Click for details.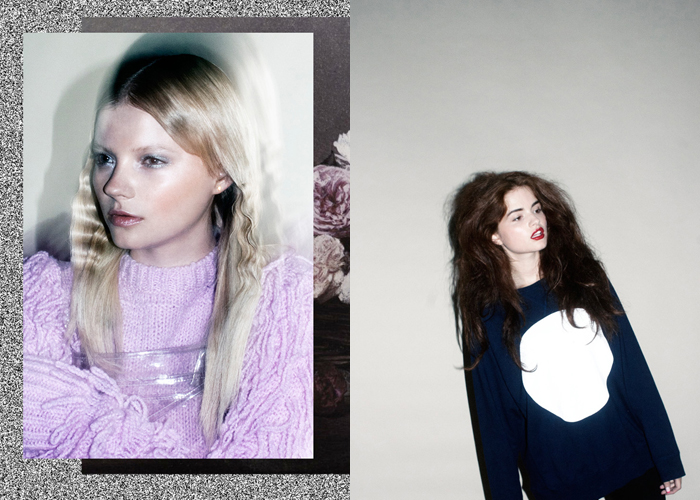 Sweater by Christian Wijnants and overalls by Norma Kamali, from Resurrection Vintage. Sweatshirt by Soulland .
Jacket by Christian Wijnants and top by Versace from Resurrection Vintage. Jacket and top by Christian Wijnants, necklace by Arielle de Pinto.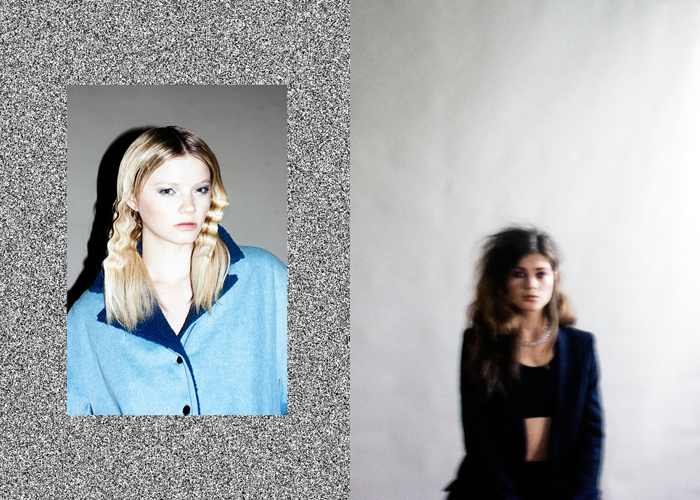 Coat by R/H. Coat by Surface to Air, necklace by Saskia Diez and sports Bra by Speedo. Photography by Delwin Kamara, fashion by Lauren Snyder, hair by Marisa Bollman, make up by Jonathan Young, modeling by Alanna@Ford, Stephanie Cam and Valery K@RE:QUEST.