Photography by Isa Jacob and styling by Oscar Lange. Click for details.
White jacket, tank and shorts by Acne, sweater by Max Mara and blanket by Gant Home.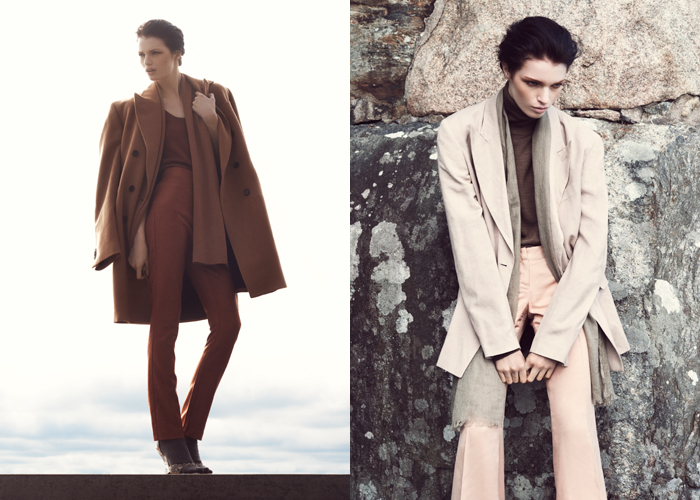 Tank by Pudel, coat by Morris, trousers by Minimarket, shoes by Alaïa, socks by Blue forêt and scarf by The Local Firm. Jacket by Acne, turtleneck by Boss, scarf by Day and trousers by Alice Roi.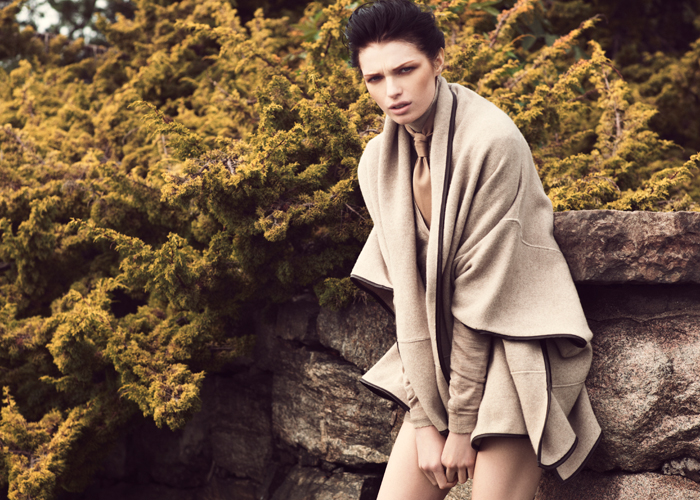 Beige cape by Max Mara, turtleneck by Oscar Jacobson and cardigan by Day.
Grey suit by Acne and turtleneck by H&M. White jacket by Back, top by Balenciaga Archive, shorts by Acne, scarf by Giorgio Armani, shoes by Alaïa and socks by Blue forêt. Photography by Isa Jacob, styling by Oscar Lange, hair and make up by Sara Denman@Mikas, modeling by Linnea@Elite, retouch by Munzer Hodayfa
and special thanks to Högberga gård.