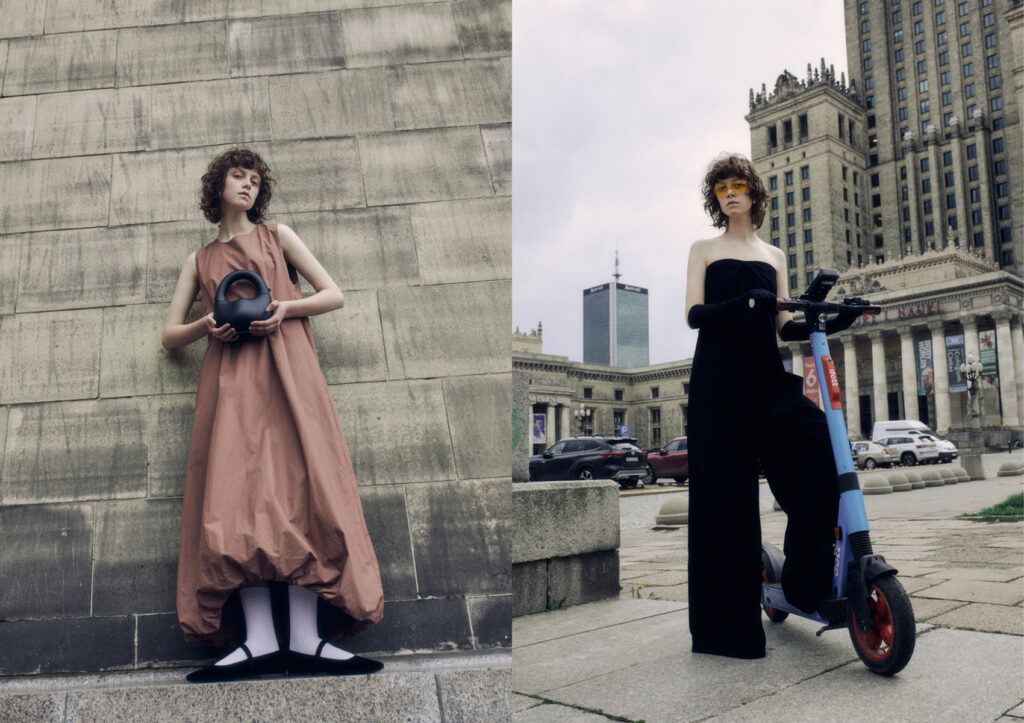 Dress by Cecilie Bahnsen, shoes by Barca, socks by COS and bag by Zara. Jumpsuit by COS, gloves by Dents and sunglasses by Le Specs.
Sweater and skirt by Nanushka, shoes by Barca.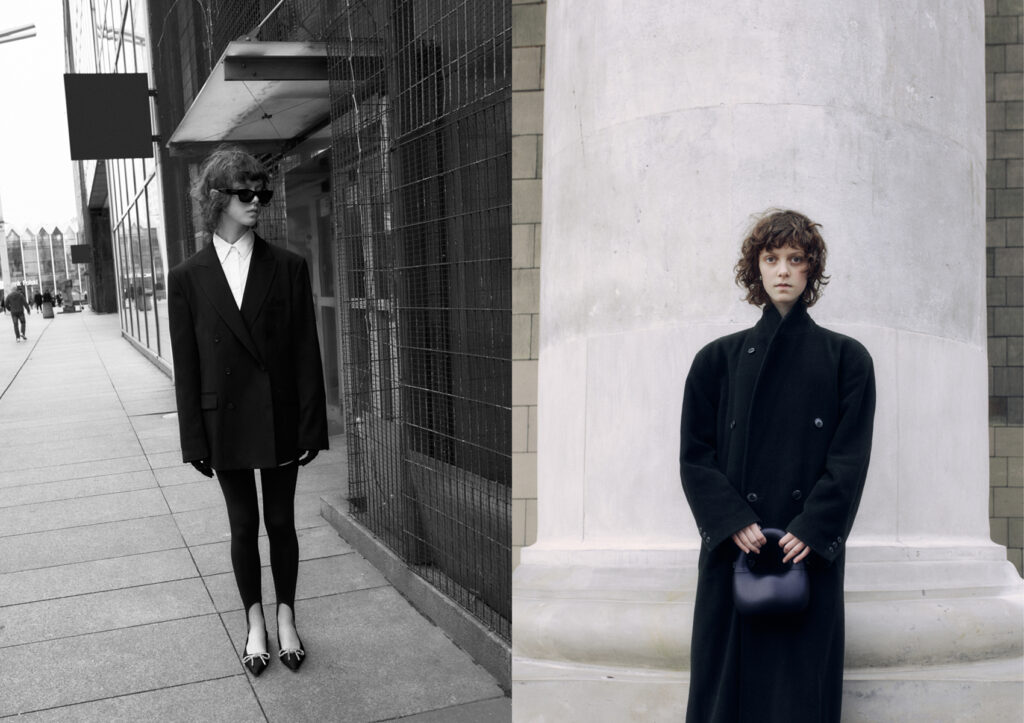 Sunglasses by Sestini, shirt by Jil Sander, blazer by Saint Laurent, gloves by Dents, leggings and shoes by Zara. Coat by Max Mara and bag by Zara. Photography by Artur Szymocha, fashion by Jakub Koper, modeling by Tola@selectivemgmt.