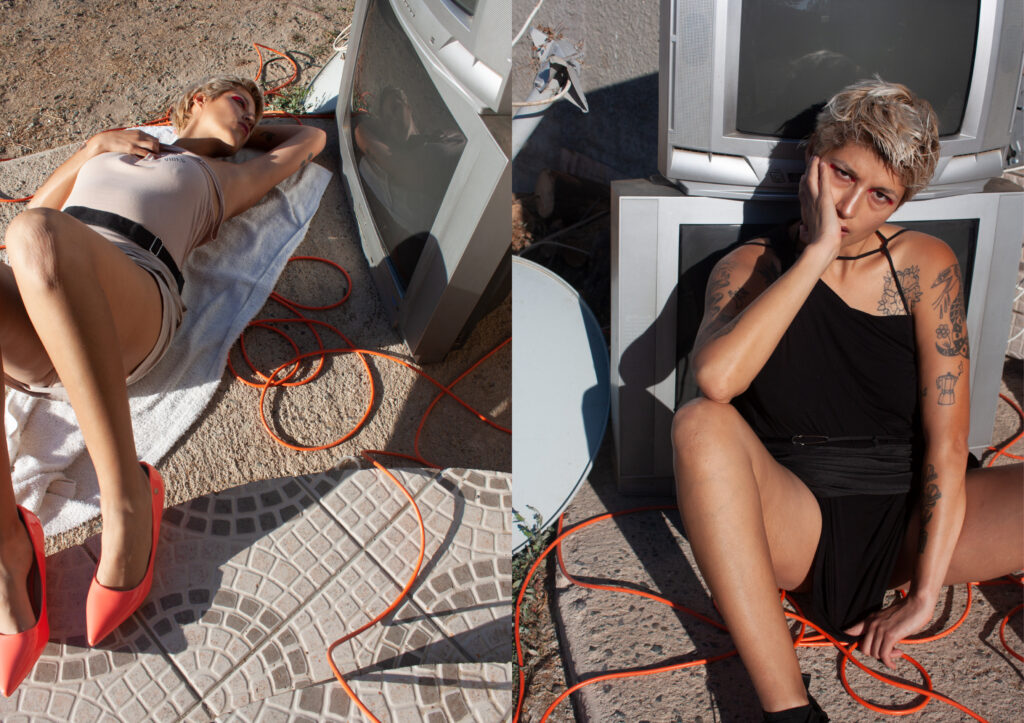 Body suit by L.A.Hearts, skirt by Old Navy, shoes by Via Uno and belt vintage. Dress by Esteban Pérez, socks by Calvin Klein and shoes by Zara.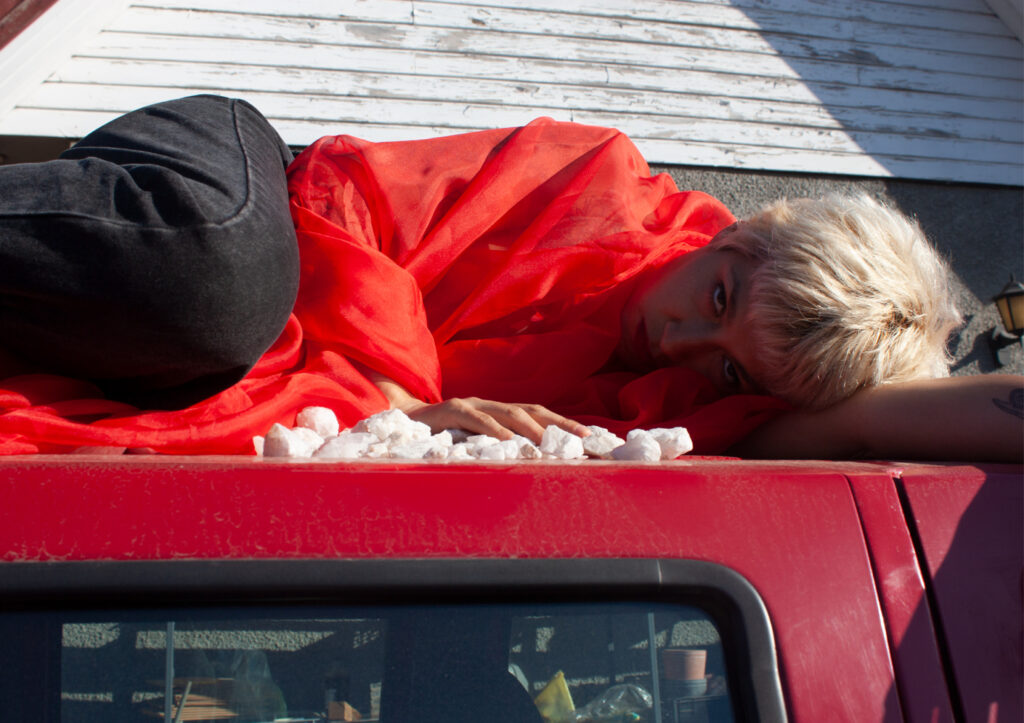 Scarf vintage and jeans by Levis.
Top by Esteban Pérez , pants by Adidas and ring vintage. Body by Pretty Little Things and underwear Calvin Klein. Photography and fashion by Esteban Pérez, set design and video art by Elisa Olivares and modeling by Caro Prieto.