Pants and jacket by Diesel, body by Idan Laros.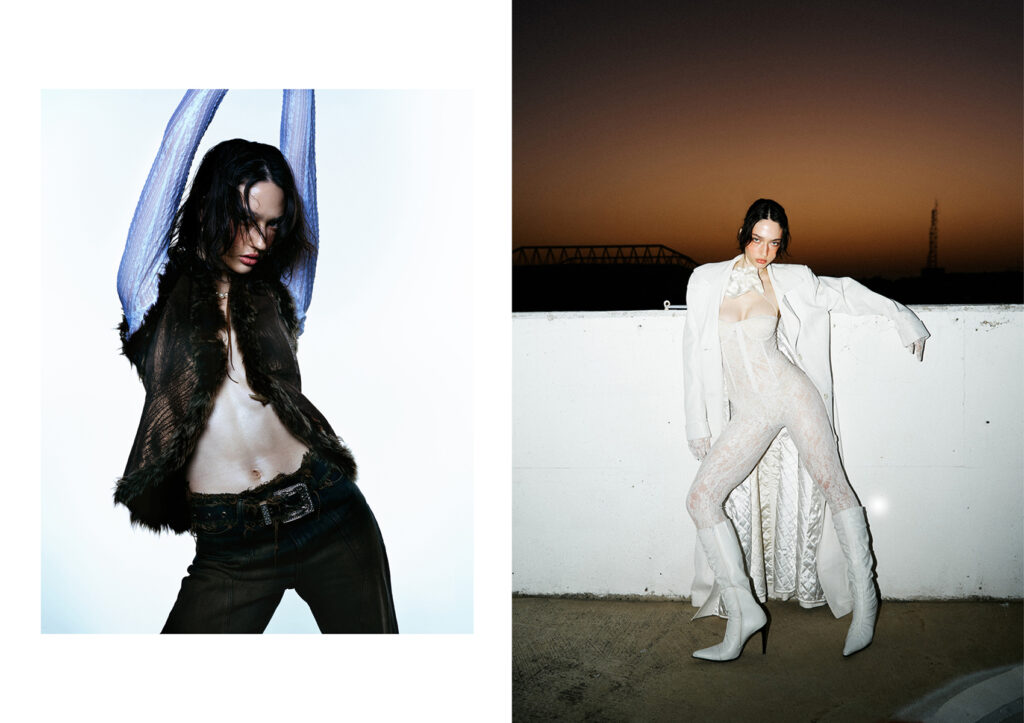 Shirt by Glassons, jeans by Otto, shoes vintage, necklace and earrings by Odd Pearls. Overall by Idan Laros, boots and coat vintage.
Dress by Idan Laros. Photography by Yair Sigron, fashion by Tamar Elbaz and Mor Nattel Cohen, hair and make up by Kim Sat, modeling by Lia Schon@ R&R Agency.