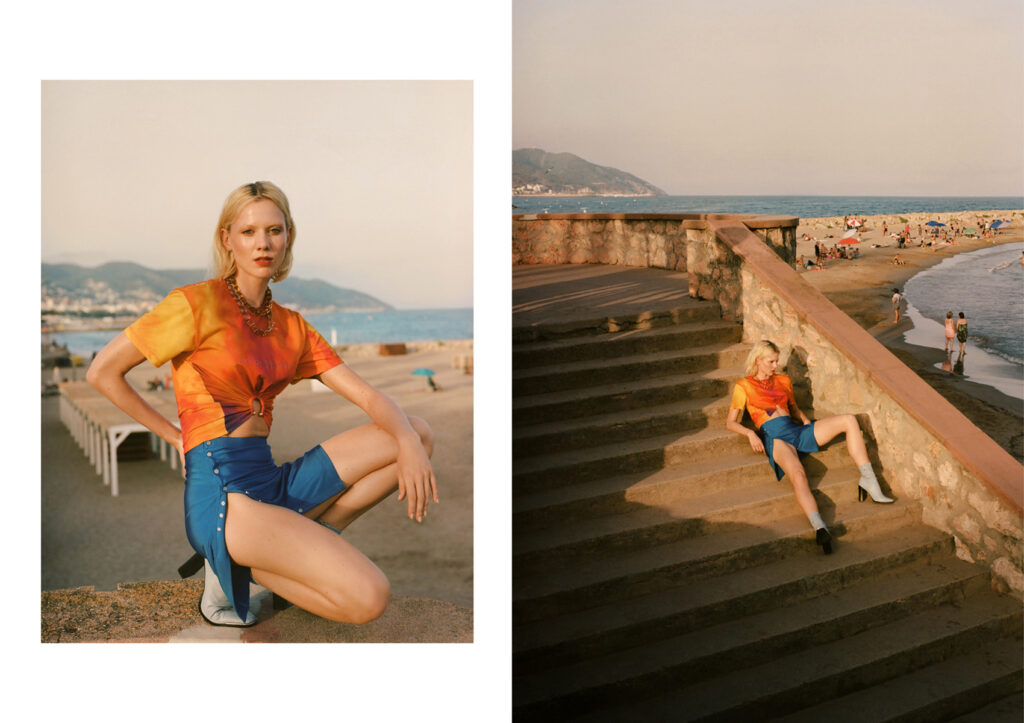 Top by Paco Rabanne, shoes by Zalando and necklace by Zara. 
Dress by Tommazzo, shoes and jewelry  by Zara. Dress by A.w.a.k.e mode, shoes and jewelry by Zara.

Organza blouse and pants by Zara, bikini by Agostos studio, sunglasses by Etnia and belly chain by Asos. Photography by Luna Jacob, fashion by Avalon Kip, hair and make up by Marta Rodyk, fashion assistance by Carlos Tosca and editing by Inma Vivas and modeling by Avalon Kip@Generation models.