Photography by Yuji Inagaki and styling by Tatsuki Itakura Hebania. Click for details.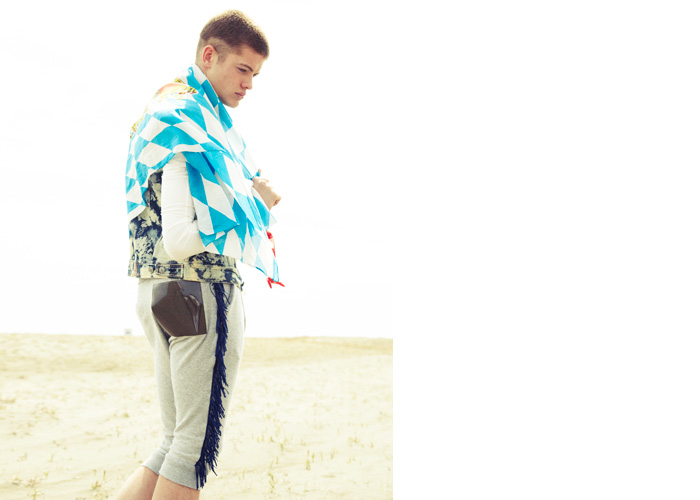 Denim jacket by MCQ Alexander Mcqueen, shirt by John Lawrence Sullivan, checkerd stole and pants stylist's own.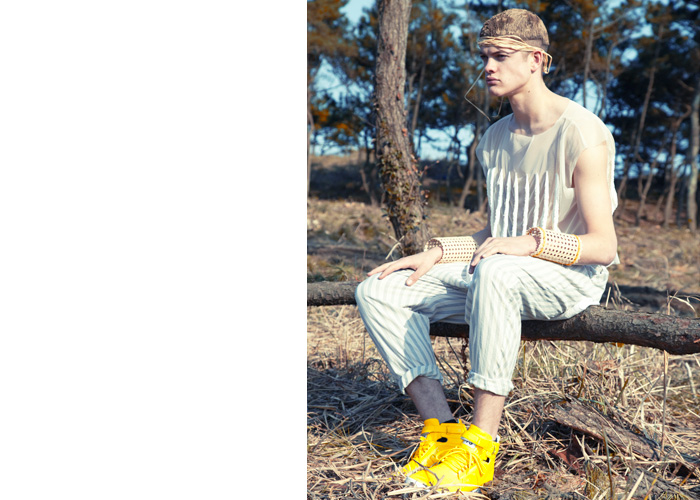 Top by Starstyling, pants by Hui-Hui, shoes by Y-3 and bracelet by Fabrics Interseasons.
Kaftan by Fabrics Interseasons and hat by Corefighterco.
Top by Marios, pants by Yoshio Kubo, shoes by Rick Owens and belt by Y-3.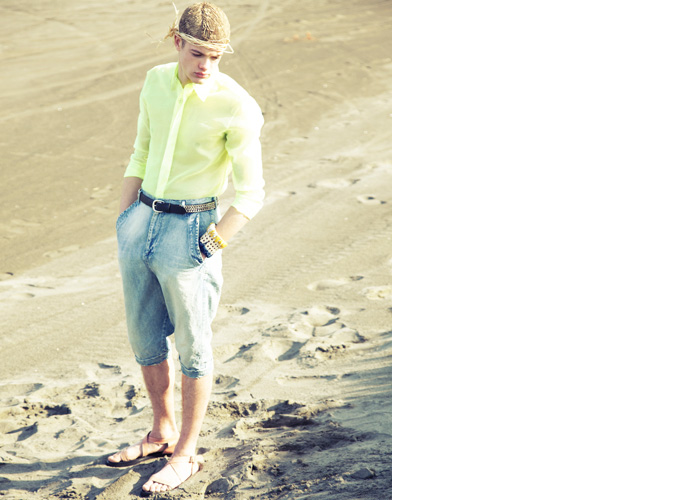 Shirt by Yoshio Kubo, Shoes by Ann Demeulemeester, belt and denim pants stylist's own.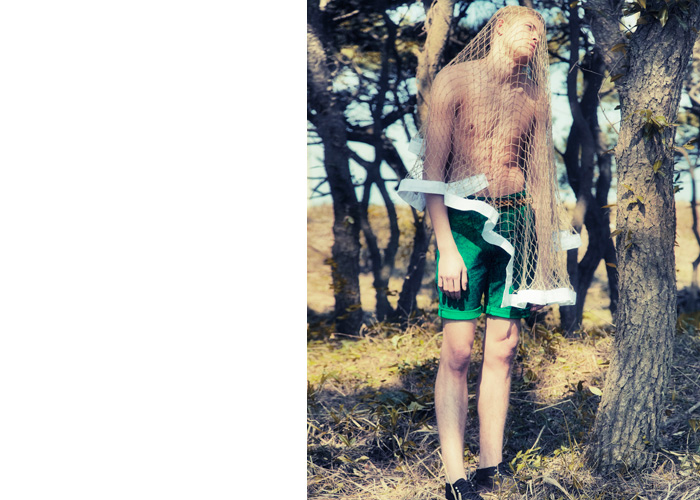 Shorts by Roc Star, belt by Swagger, stole by Fabrics Interseasons and shoes by Bucchus.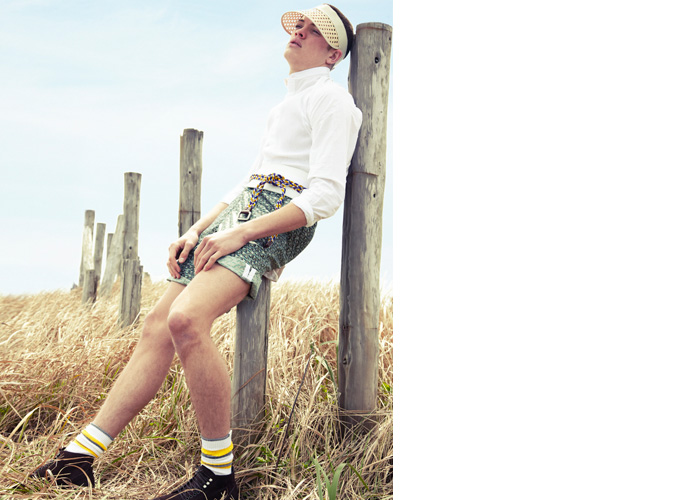 Shirt by Rajesh Pratap Singh, shorts, multi colored belt and socks by White Mountaineering, shoes by Bucchus, white belt by Y-3 and cap by Fabrics Interseasons. photography by Yuji Inagaki@akamg, styling by Tatsuki Itakura Hebania@fotologue, hair by Tatsuya Ishizaki and modeling by Scott@Activa.