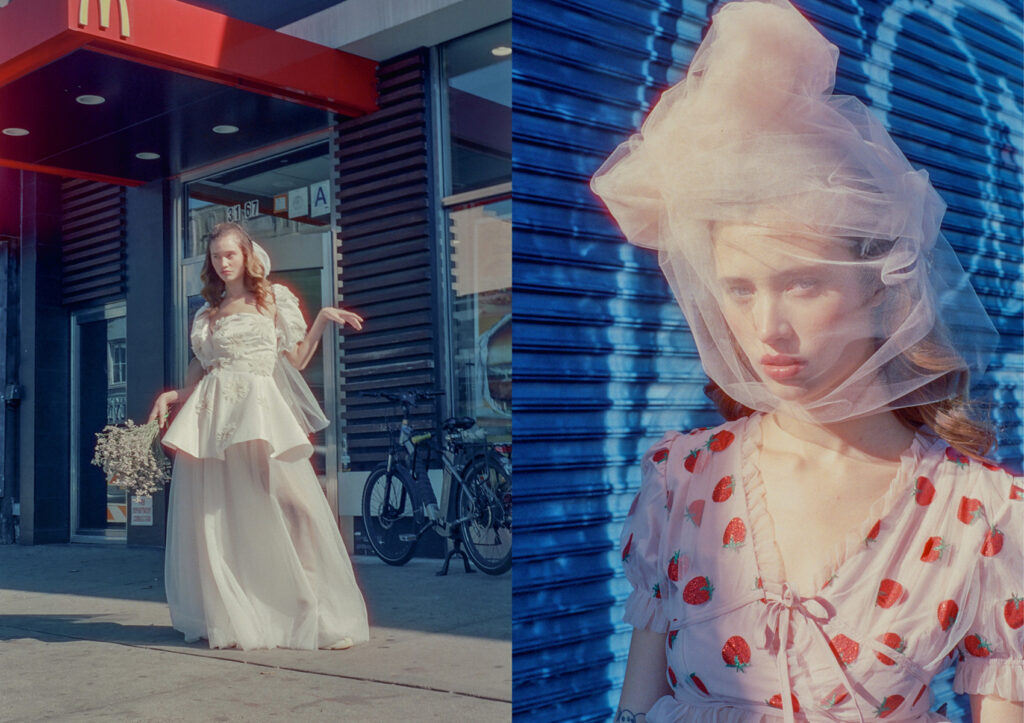 Dress by Dawearhouse, shoes by Balenciaga. Top by For Love & Lemons.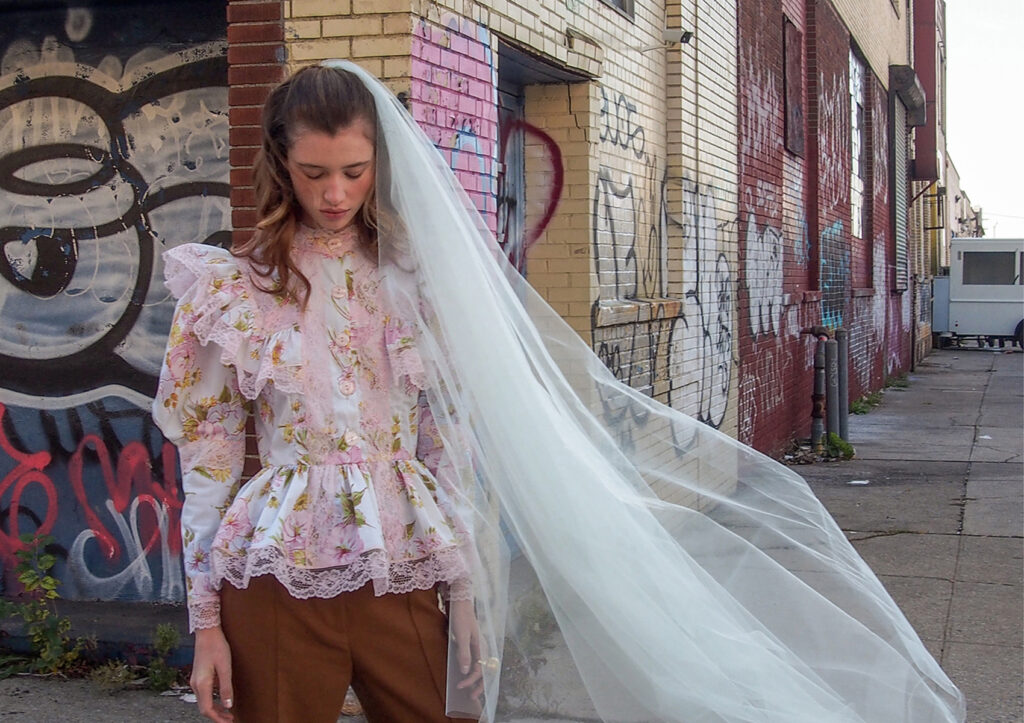 Top by Les Jesus, pants by Chloé, shoes by Prada.
Jacket by Chanel, top by T Label, dress by Selfie. Trenchcoat by Roberto Cavalli, set by Victoria's Secret, tights by Intimissimi. Photography by Sofia Tesmenitskaya, fashion by Ania Chiz, hair by Veronika Robova, make up by Valerie Vitko, modeling by Victoria Kosenkova, fashion assistance by Hirotaka Aoki, production by Ania Chiz and Imola Fedor, casting direction by Imola Fedor, post production by Nelly Botnaru and Ilenia Modica.