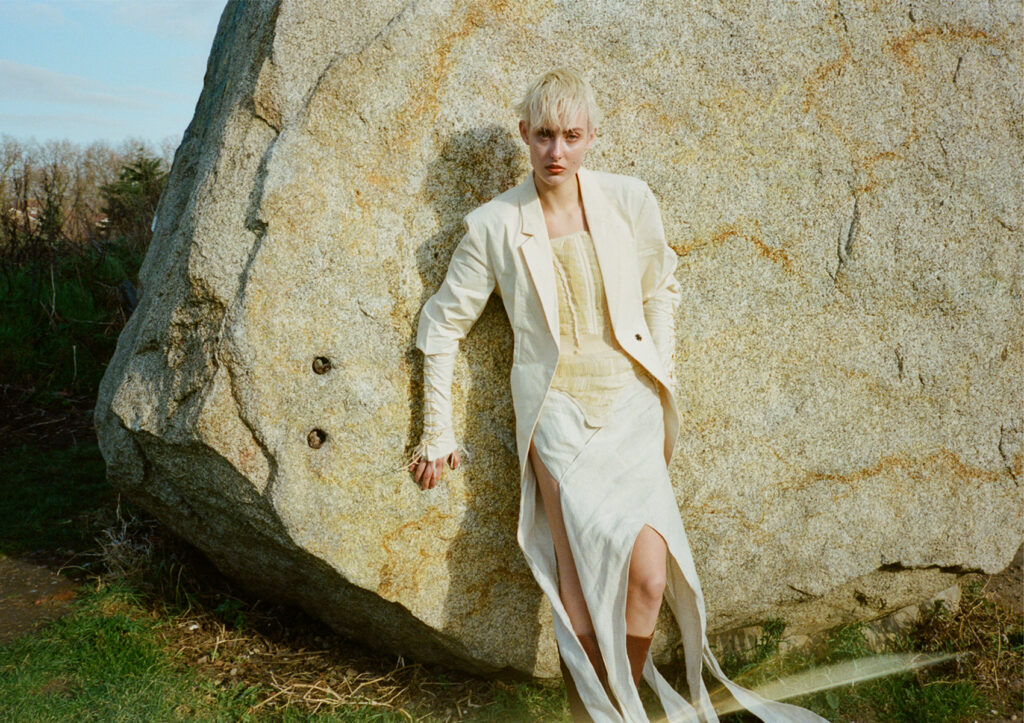 All Clothes by Gyouree Kim.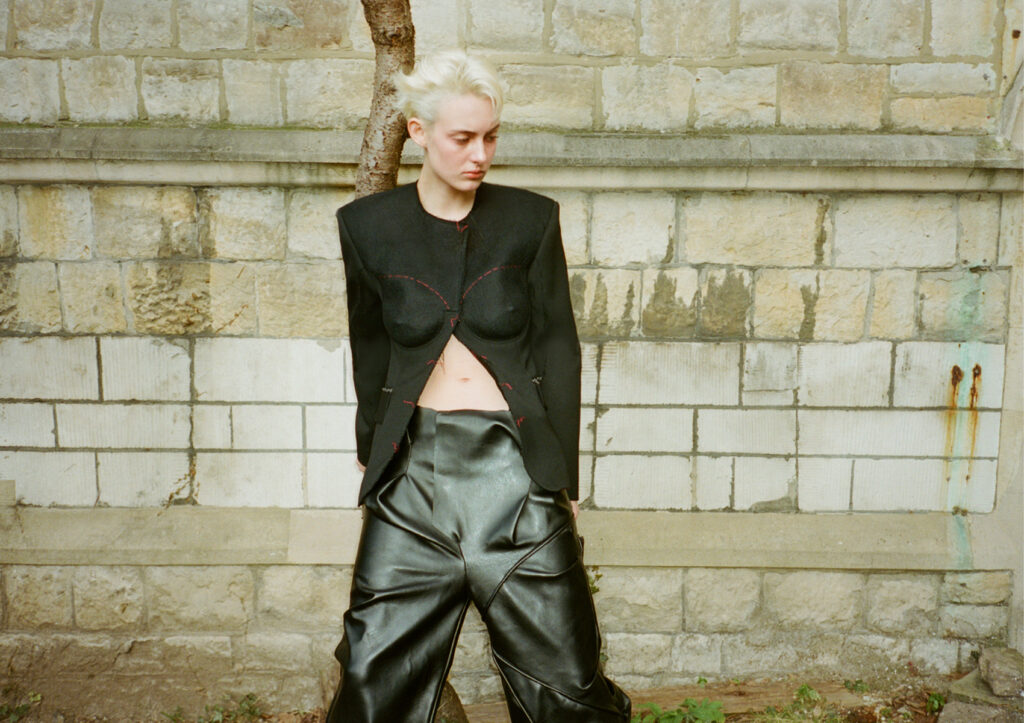 Jacket by Rebecca Armstrong and pants by Starsen Koo.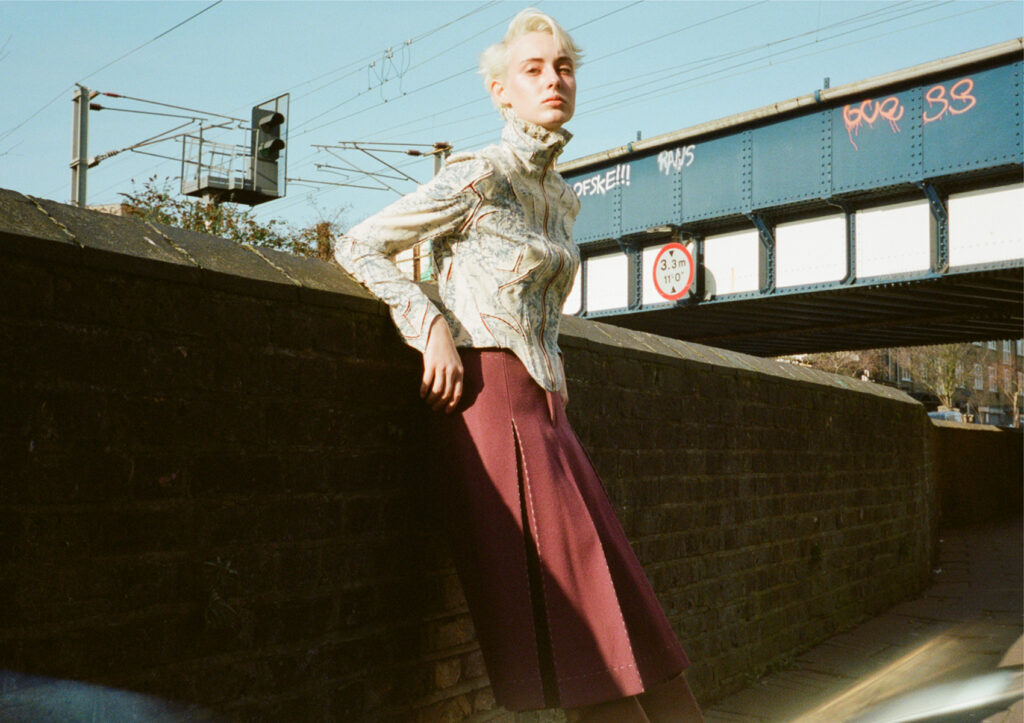 Jacket by Kaine Ballard and skirt by Maison Margiela.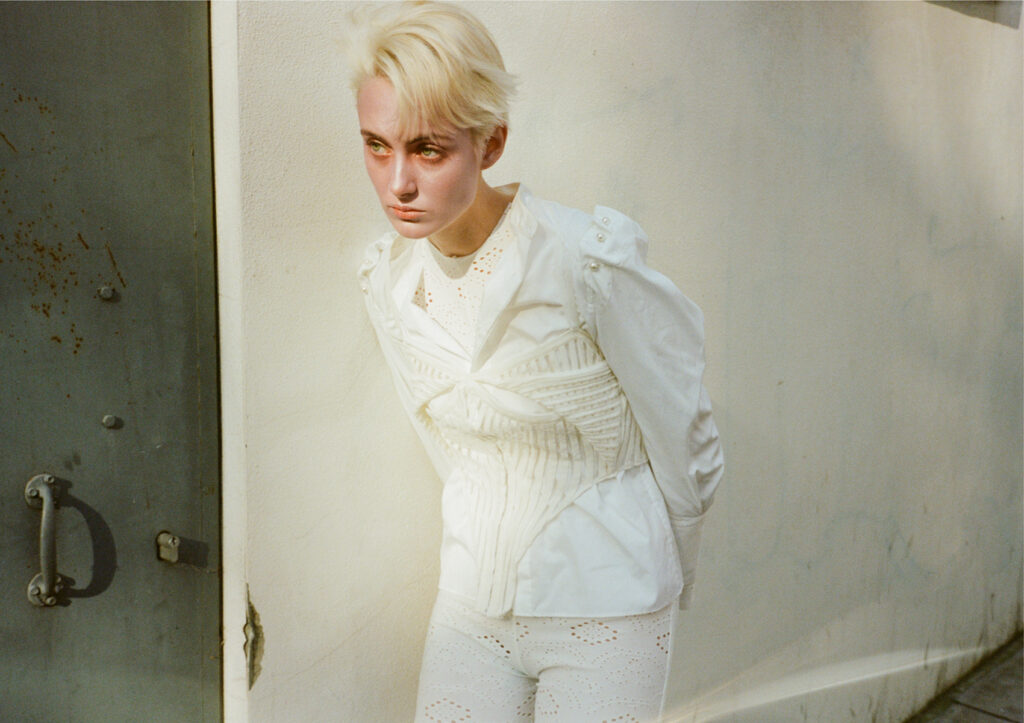 Jumpsuit and corset by Gyouree Kim and shirt by Noir Kei Ninomiya. Photography by Andy Long, fashion by Mizuki Sakakibara, hair by Yoko Okuno, make up by Emily Wood, modeling by Belle@Premiere.