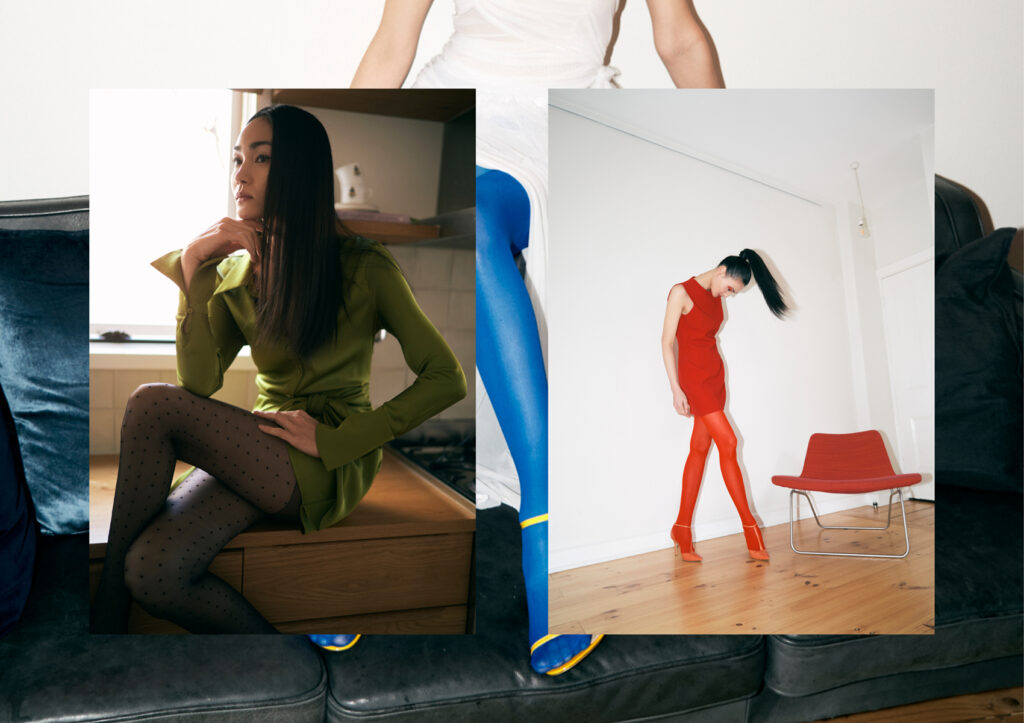 Dress by Rat & Boa, tights by Ambra. Dress by Zara, tights by Ambra, shoes by Nine West.
Jacket by Gotham. Dress by Madi Cheney, tights by Dangerfield, shoes by Tony Bianco.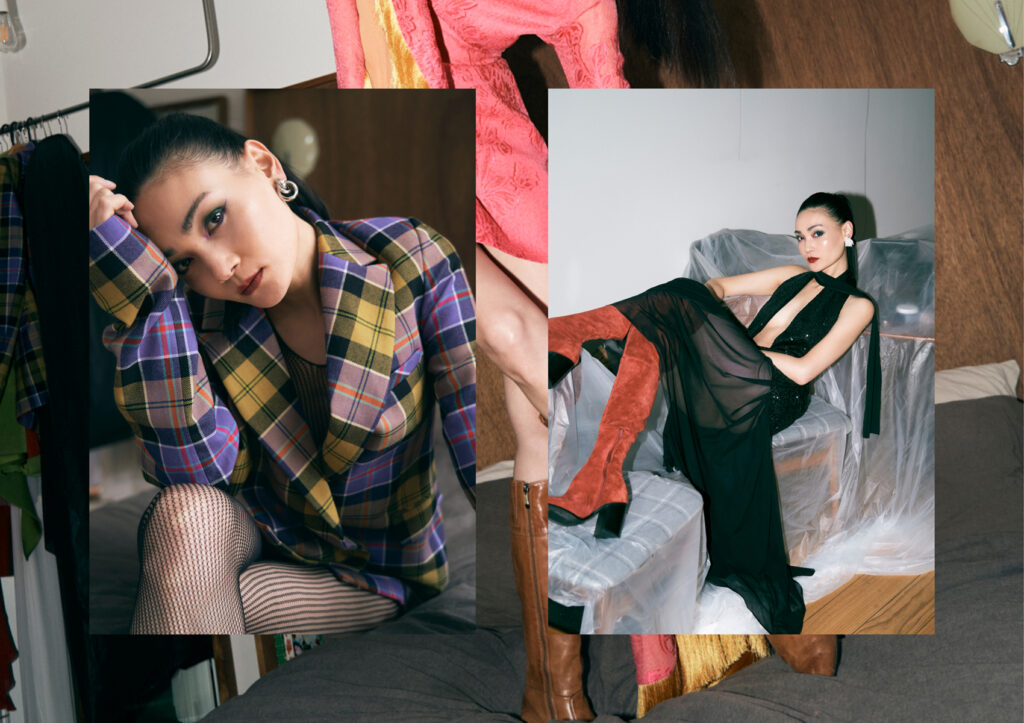 Blazer by Disciple by Design, lace jumpsuit by Zara, earrings by Victoria's Closet & Co. Dress by Dzo, boots by Skin Footwear, earrings from stylist's archive. Photography by Alex Lv, fashion by Kitty Le, hair and make up by Andy Guo, modelling by Trang Thuy@Merci Management and fashion assistance by assisted by Mariama Mansaray.