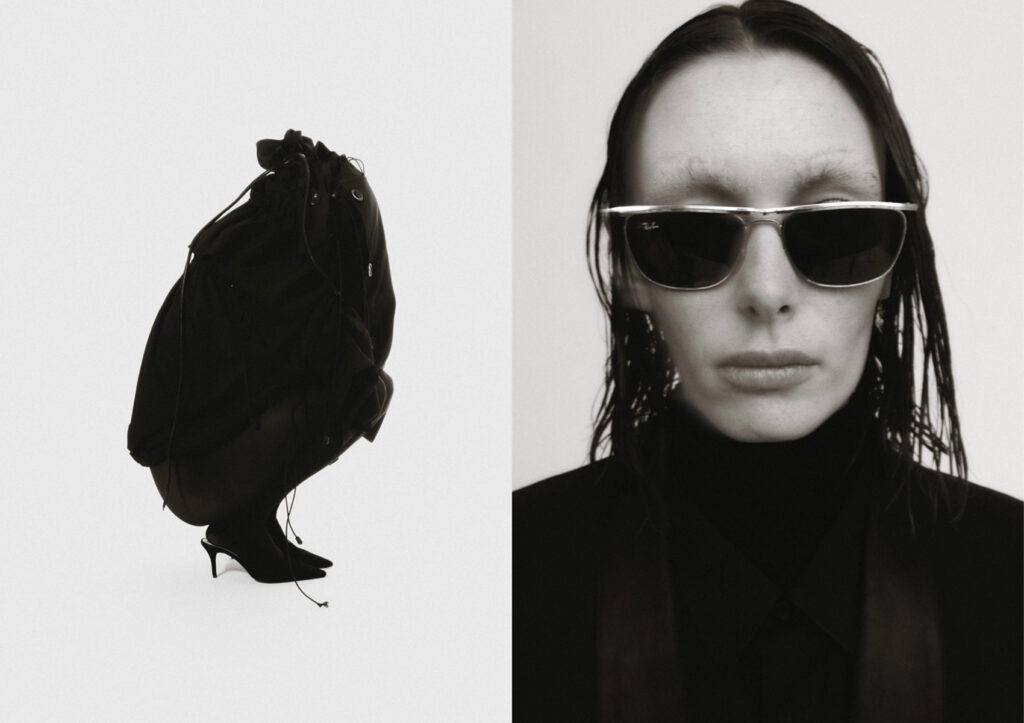 Coat by Commes des Garçons, shoes by Prada. Glasses vintage, suit by Ermenegildo Zegna. turtleneck by Hugo Boss.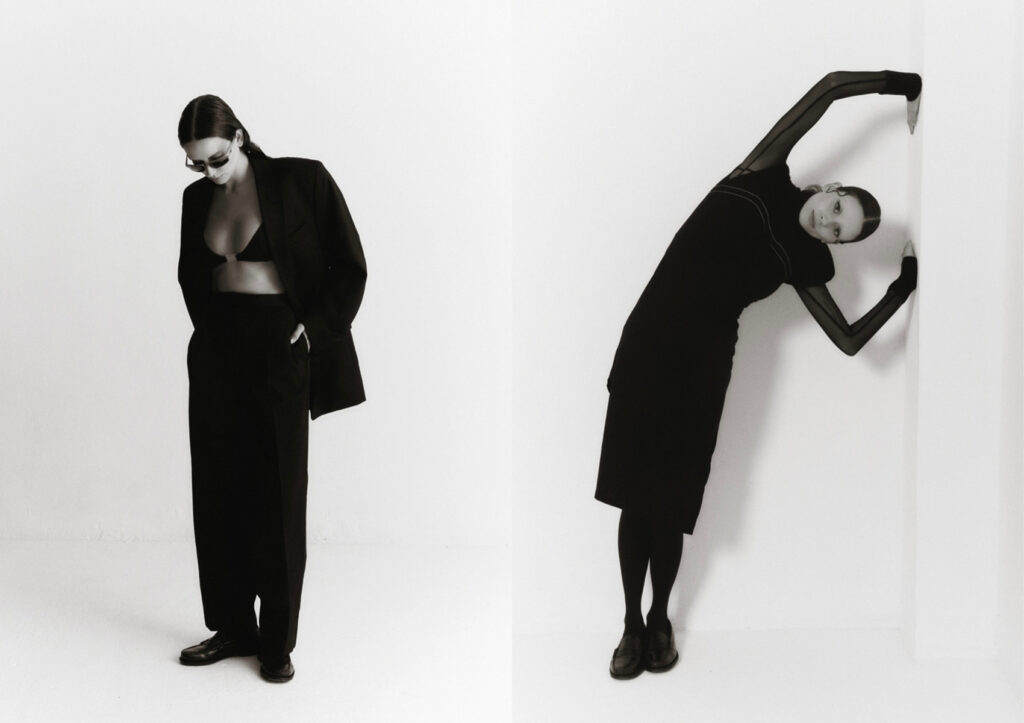 Suit by Calvin Klein, shoes by Sebago, glasses vintage. Dress by Sandro, stockings by Worlford and vintage mesh top.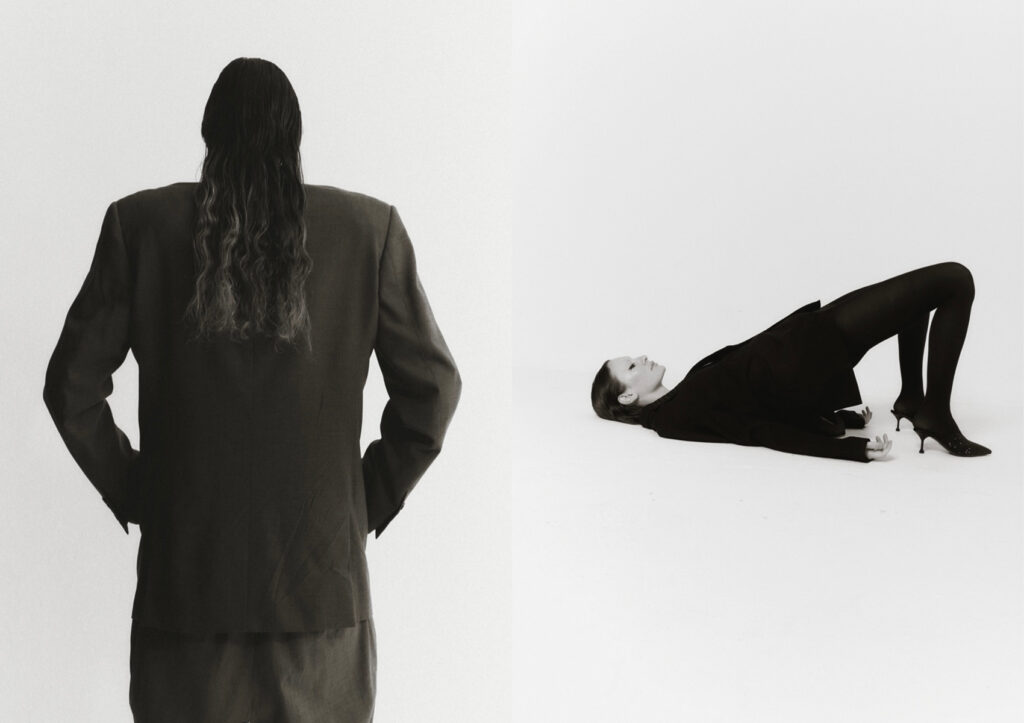 Blazer by Calvin Klein, pants by Burberry. Shoes by Prada, blazer by Paul Smith, skirt by Prada, stockings vintage. Photography by Pep Bestard, fashion by Yasmina Rodriguez and Carlota Ortega, hair and make up by Carla Abrams and modelling by Aina Bibiloni.