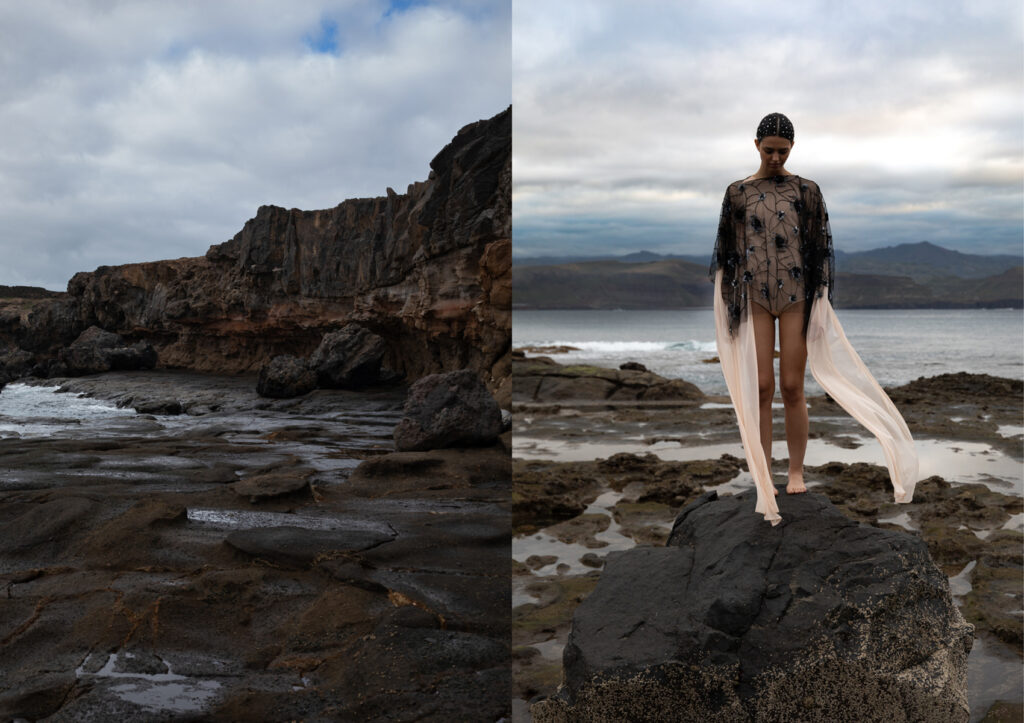 Body by Rebekka Ruétz.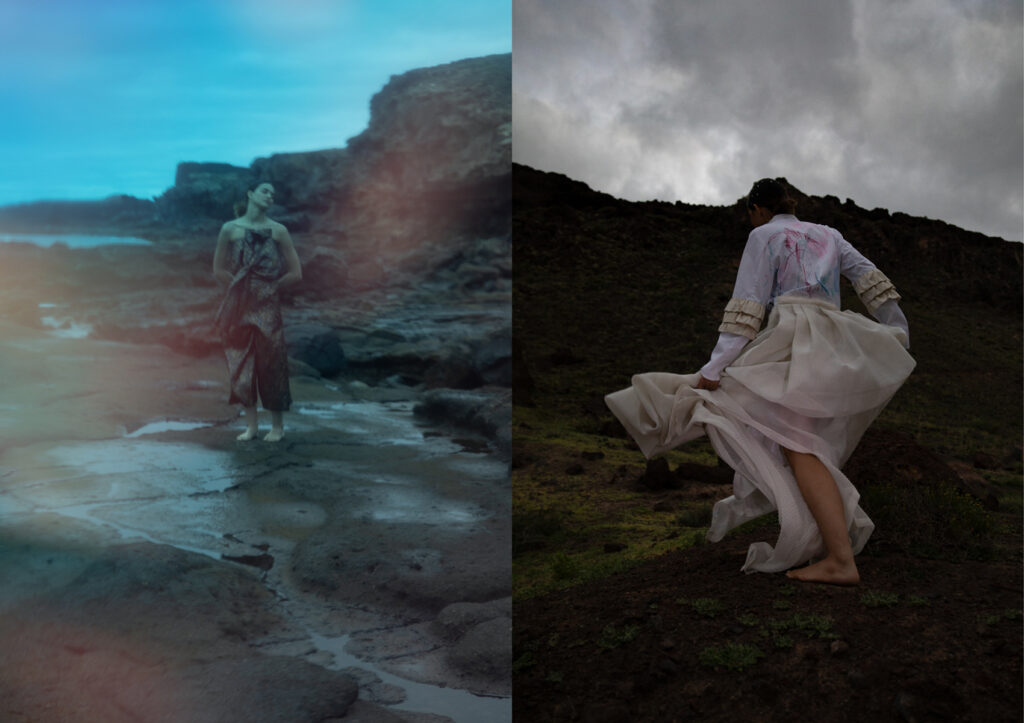 Jumpsuit by Bahar Frazeli. Dress by Julius Bach.
Sunglasses by Swarovski, jewellery by Petra Meiren, top by Essentiel Antwerp and pants by Vvn Studios. Photography by Maxim Miller, fashion by Vera Witthaut, hair and make up by Lisa Ciccopiedi, modeling by Bàrbara Martel@Salitre Models, production by Valeria Bravikov.