Photograpy by Karin Heer and fashion by Oriana Tundo. Click for details.
Blouse by Acne, skirt by Hermes, earrings stylist's own, silver ring by En Soie, golden ring by & Other Stories and bracelet by &Other Stories. Blouse by Amaya Arzuaga, kirt (worn as cloth) by Hermès, bonnet from Anna Sui by Net A Porter, coat by Minimarket and earrings by Akkesoir.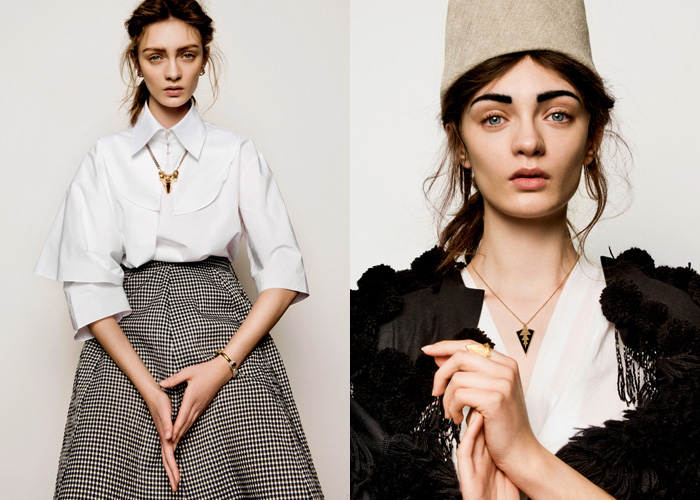 Shirt by Cos, collar by Wolford, skirt by Rika, earrings by Ina Beissner, bracelet and necklace by Flamingo. Dress by Michael Sontag, jacket by Augustin Teboul, necklace by Maria Francesca Pepe and ring by Maria Black.
Dress by Elie Saab, fur Vintage, earrings and ring by & Other Stories. Dress by Emanuel Ungaro and fur vintage. Photograpy by Karin Heer, fashion by Oriana Tundo@Style Council, hair by Rachel Bredy@Style Council using Kevin Murphy, make up by Nicola Fischer@Style Council and modeling by Joanna@Visage.