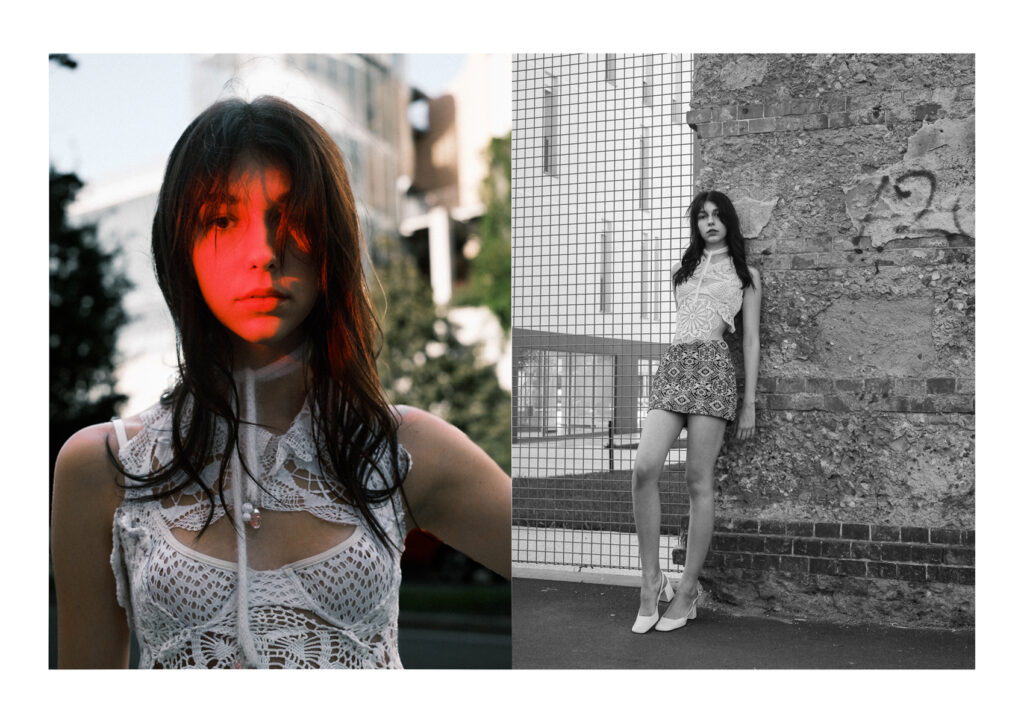 Top by Senyon, bra by Astra underwear, skirt vintage, shoes by Mango.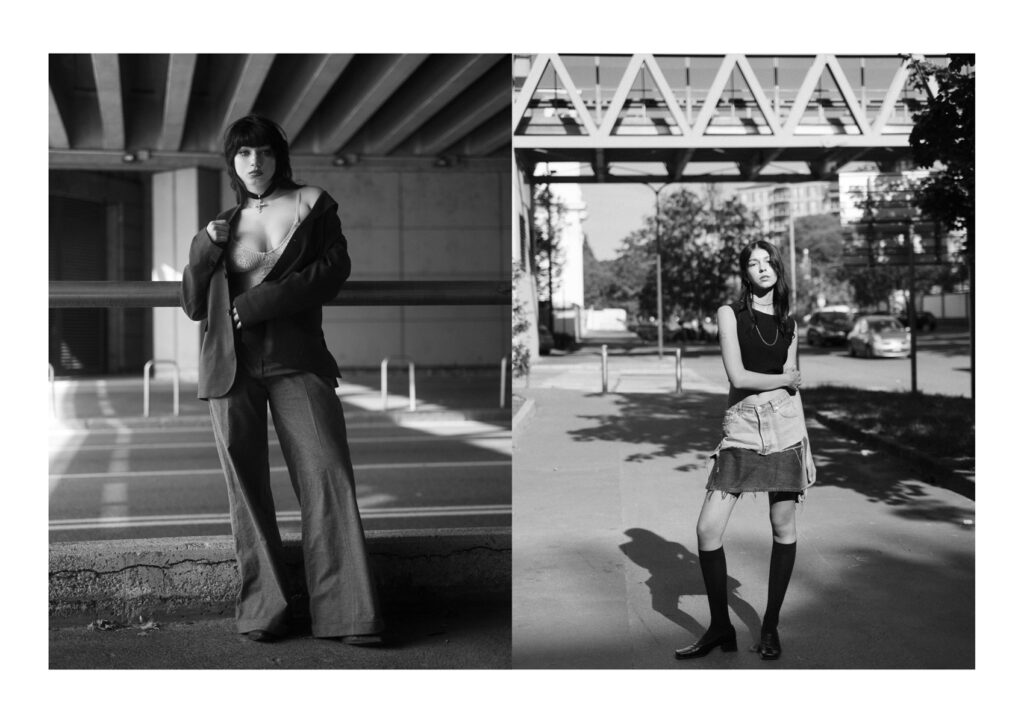 Jacket, pants, belt and shoes vintage, top by Asian Girls Club. Top by Zara, skirt by Senyon, shoes vintage. 
 Top by Senyon, pants vintage, shoes by Zara. Jacket vintage, dress by Zara, head piece vintage, shoes vintage. Photography by Mila F, fashion by Charlaine Senyon Agbotsu, hair and make up by Caterina Centrone, modelling by Cindy and Victoria@Reload Models.