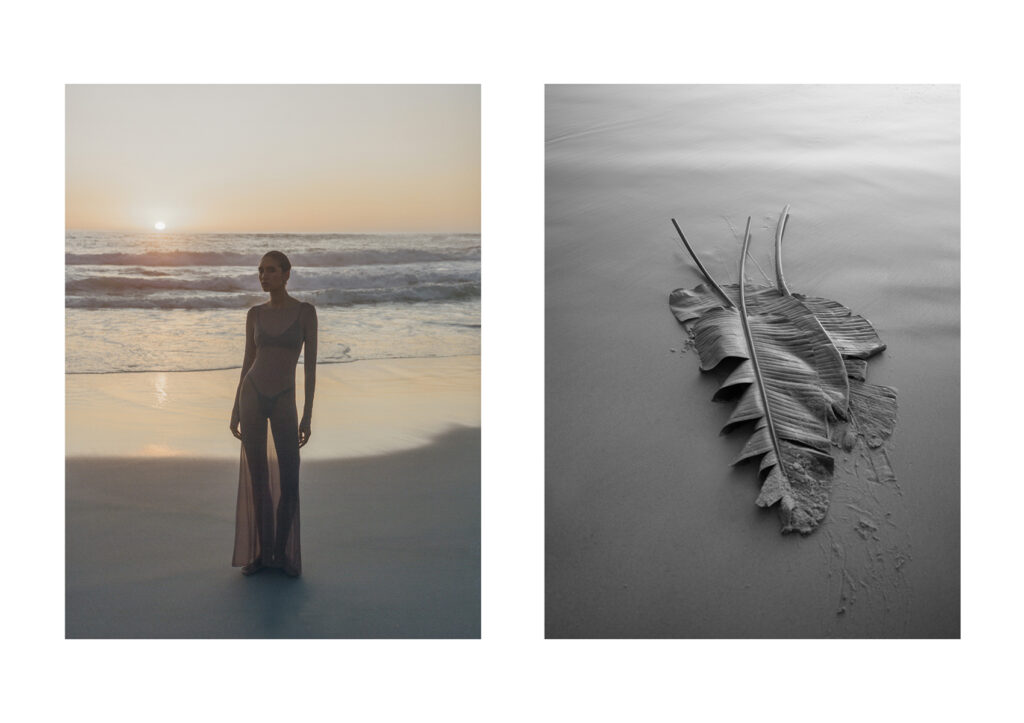 Dress by Saint Laurent, bikini by Form & Fold.
Top by Jordan, bikini Pants by OYSHO. Top by Bluemarine, skirt by COS, anklet by Lascana, bracelet by Elli.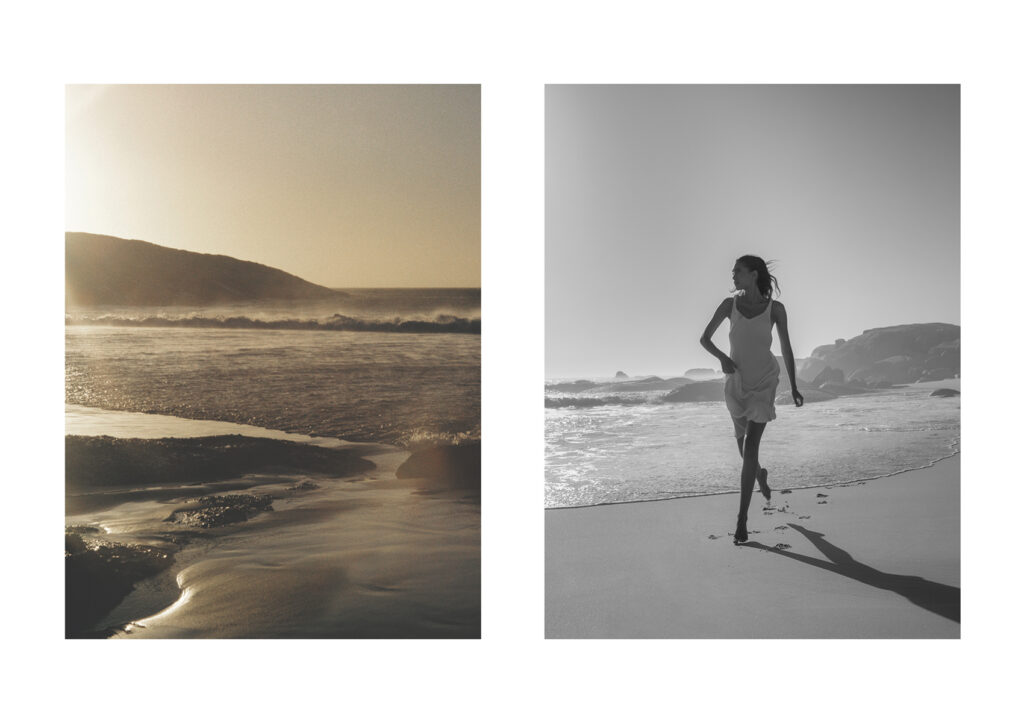 Dress by La Perla, chain by Sethain boho.  Photography by Eva Maria Brandt, fashion by Ana Roushanak, hair and make up by Kristin Meisen and modeling by Summer@BossModelsSA.