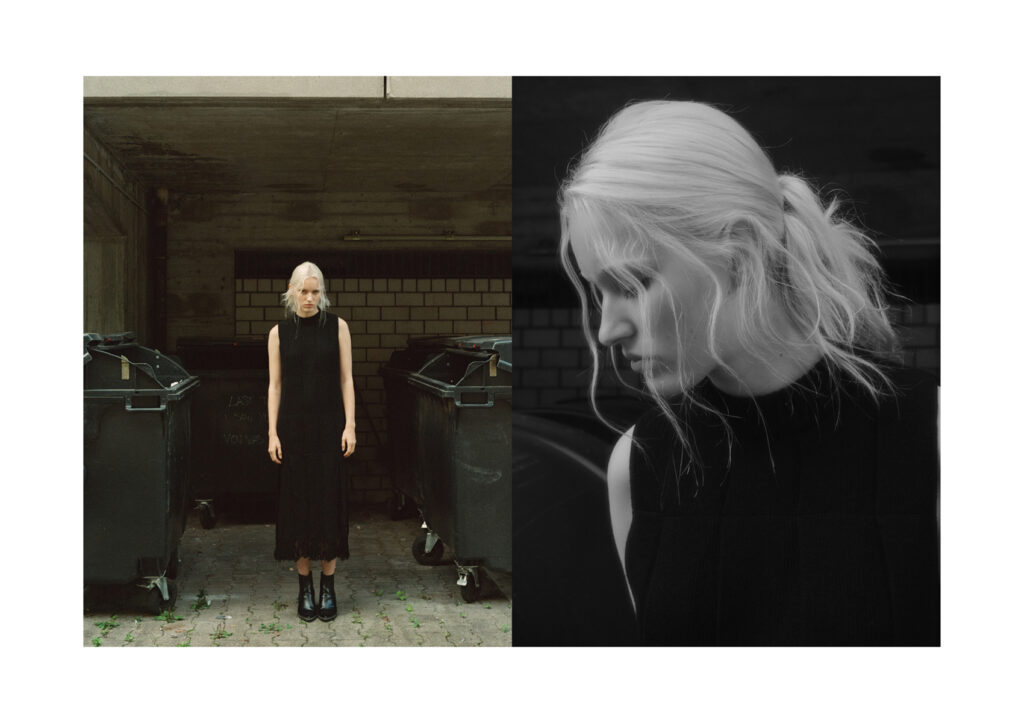 Dress by Cos, shoes by Dolce&Gabbana.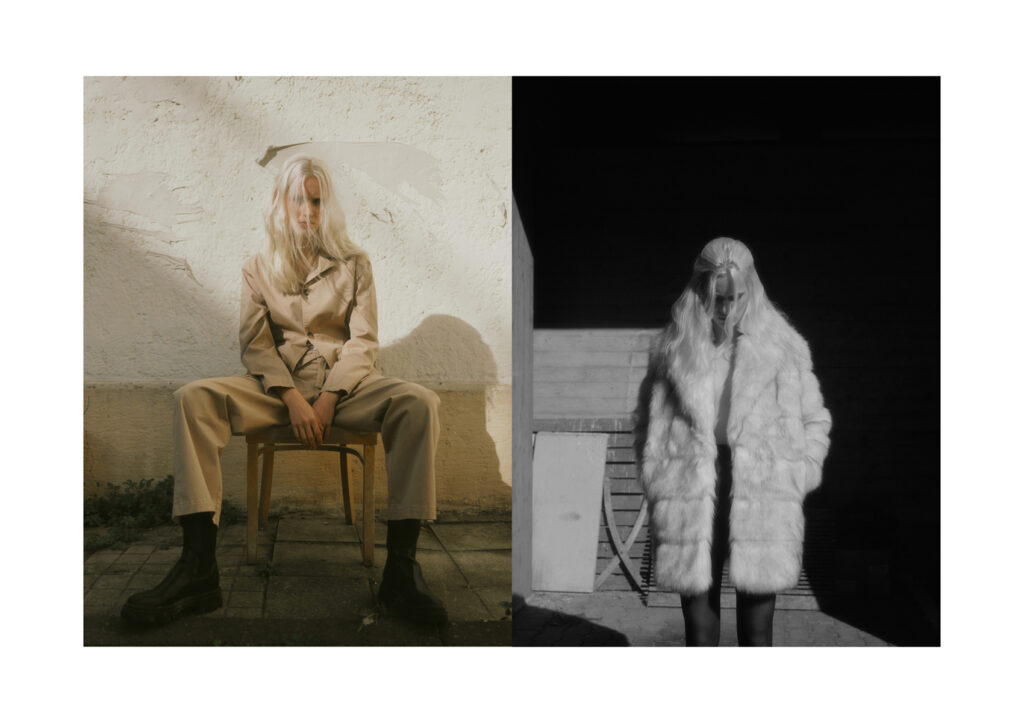 Jacket and pants by Universal Works, shoes by Santoni. Fake fur coat by Zara x Steven Meisel, panties by Falke, tights by Wolford.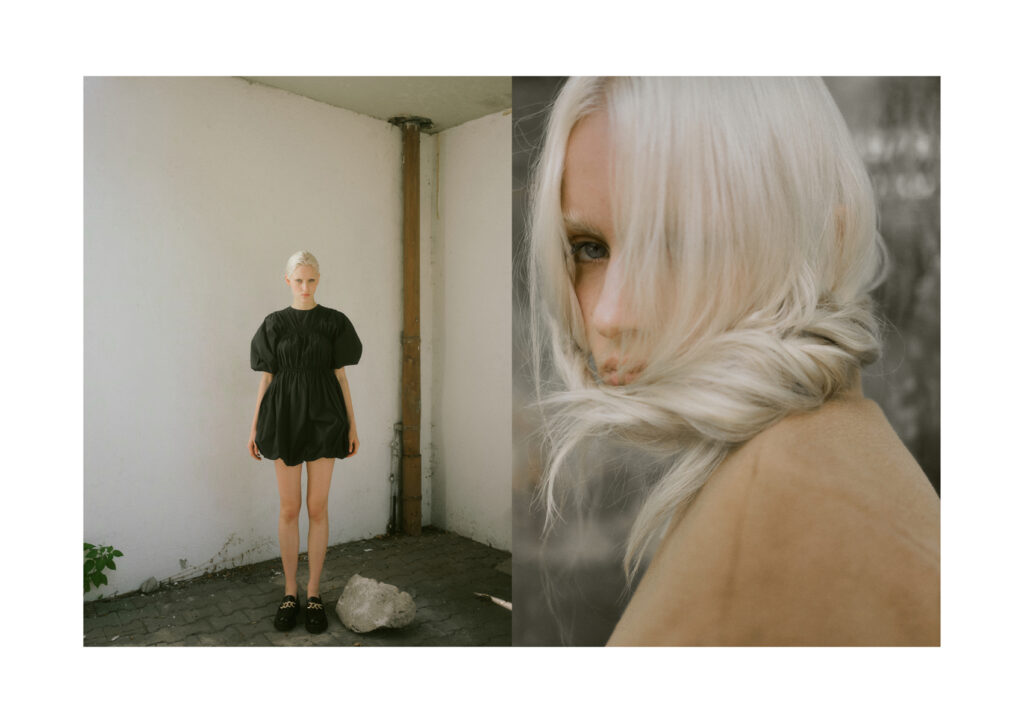 Dress by Cos, shoes by Alohas. Jacket by Semicouture. Photography and fashion by Händrixen, make up by Thi Hake and modeling by Ine Michelmann@Modelwerk.