Skirt by Clara Sander, gloves and bracelet by Szenaryo, bra by Janthee. chair by Moustache.
Dress by Ines Gärtner, shoes by Crocs.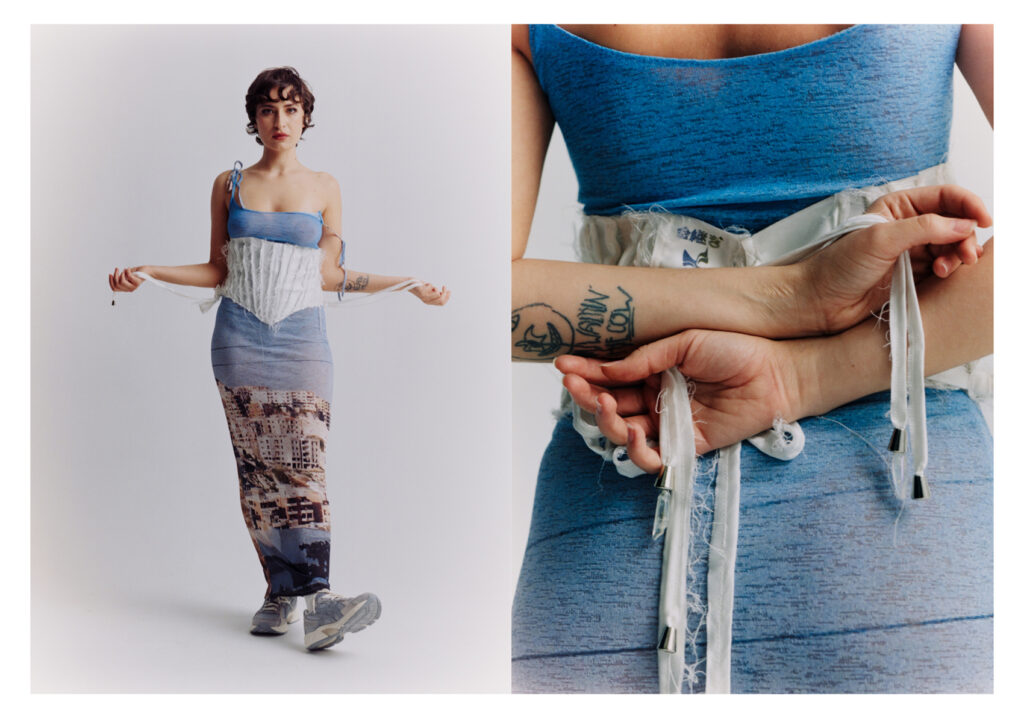 Shirt by Elissarrr, shorts by Ines Gärtner, scarf by Szenaryo and shoes by Asics. Photography by Marcus Fabian, fashion by Isabelle Thiede, hair and make up by Viktoria Turok, photographer's assistance by Mateo Cidras, fashion assistance by Yasar Fischer and modeling by Kira@NeuCasting.