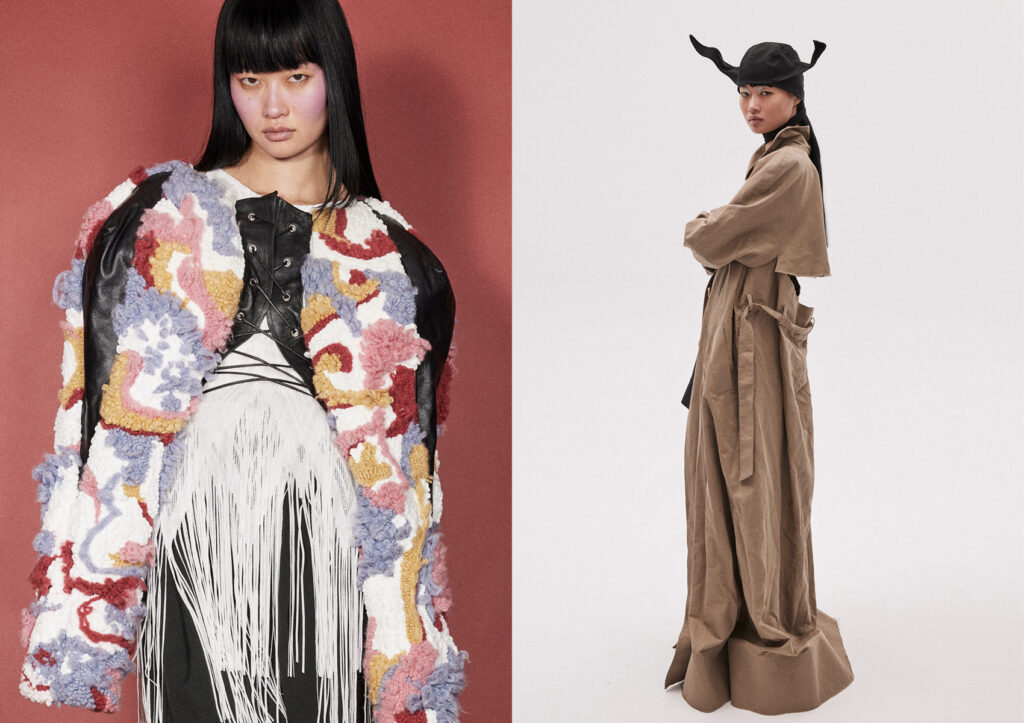 Bolero and top by Vouligny, pants by Saint Laurent. Headpiece by Mary Ketterling, coat by Anne O'Neill-Readman, bralette and skirt by Paul Gabriel Caron.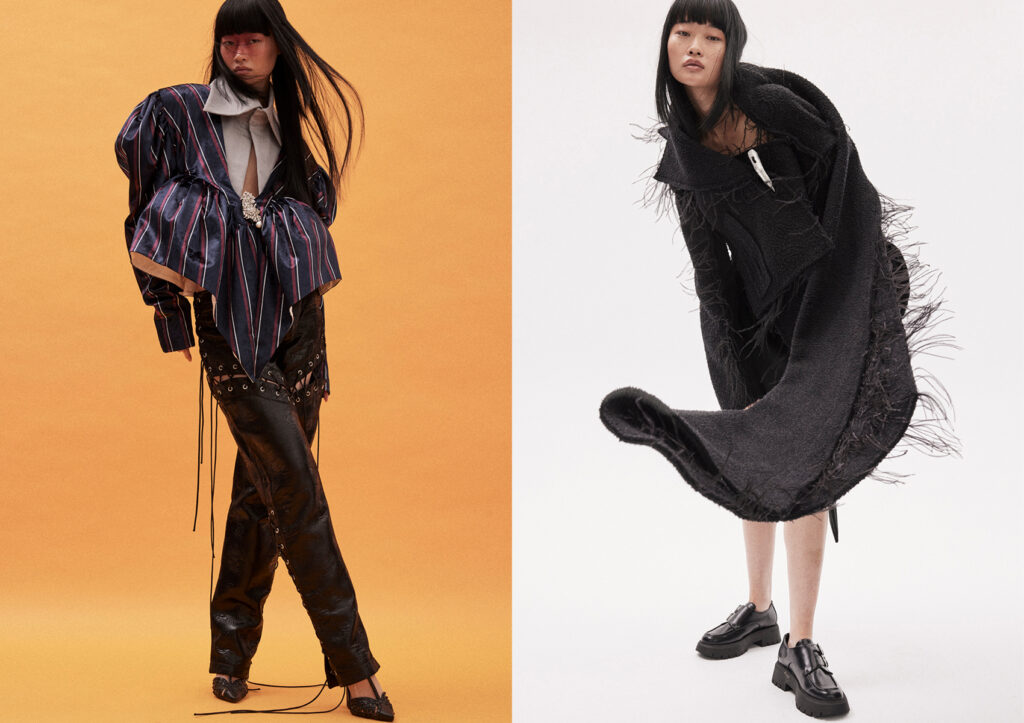 Blouse by Gilbert Longchamps, shirt by Antoine Dufresne, pants by Vouligny and shoes by McQueen. Coat by Paul Gabriel Caron and shoes by Max Mara.
Top and skirt by Gilbert Longchamps. Gown by Gabriel Drolet Maguire and boots by Saint Laurent. Photography by Geneviève Charbonneau, fashion by Keegan Lathe, hair and make up by Emy Filteau, modeling by Fangyi Jessica@Foliomanagement, retouch by Clandestine.