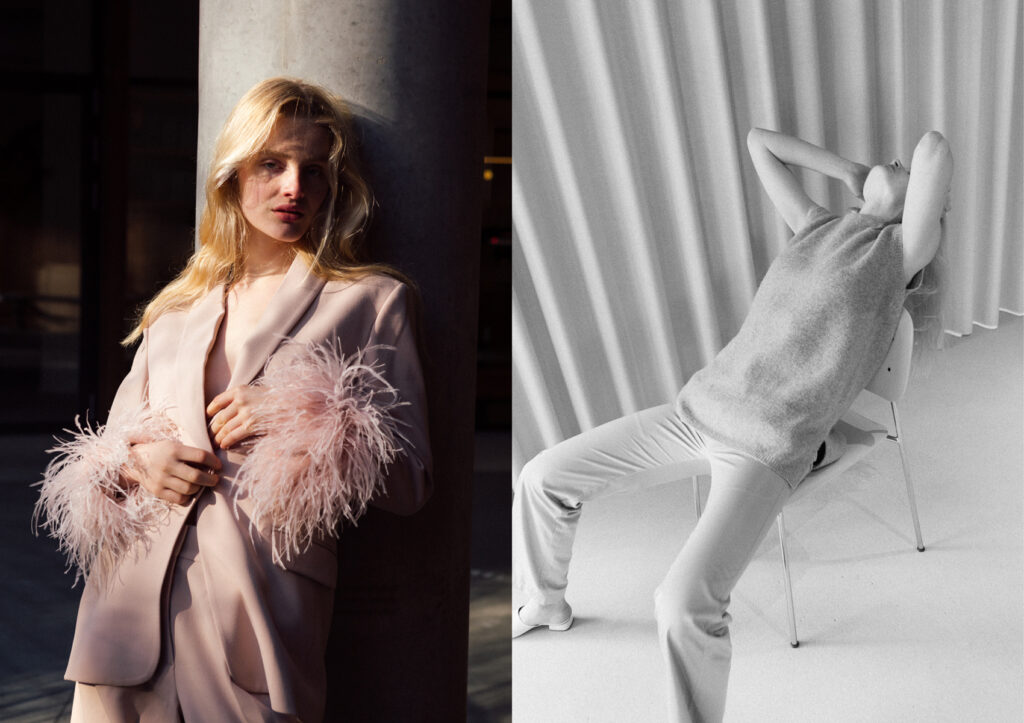 Blazer and trousers by Zara, earing by Source, shoes by Bottero.  Sweater by Graumann, trousers by Blanche, bag by Decadent, necklace by Sicels  and shoes by Bottero.
Dress vintage and earring by Source.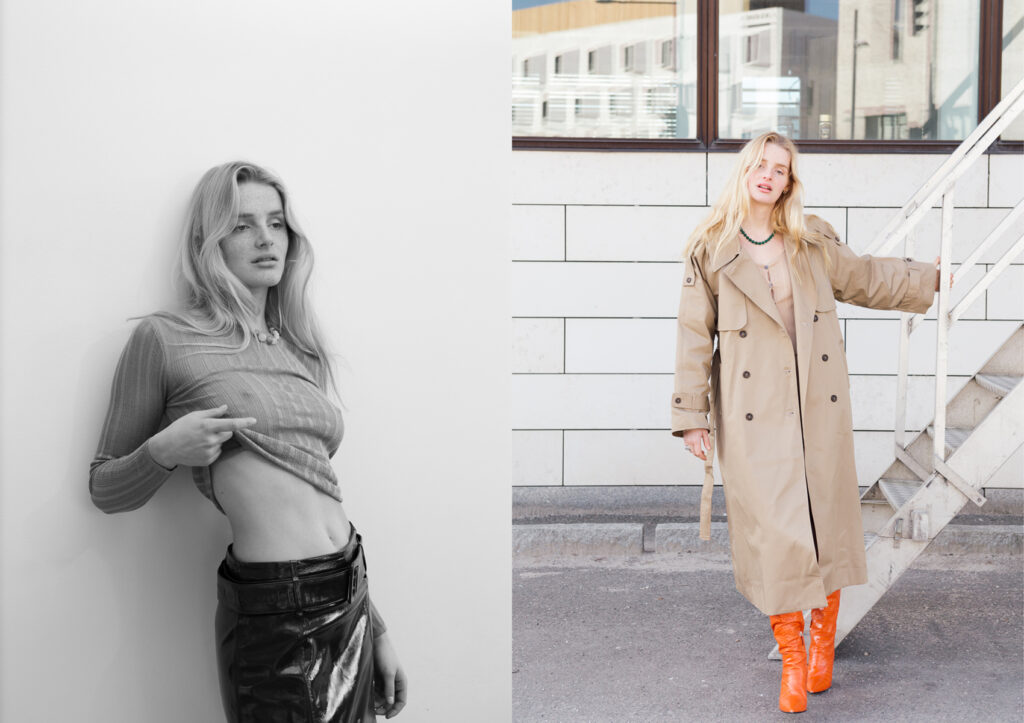 Necklace by Sicels, knitwear by Zara and skirt by Moss Copenhagen.  Knitted top and skirt by Graumann, trench by Oval square, necklace by Sicels and boots by Billibi. Photography by Jessica Bruning, fashion by Mariapia Mineo, and modeling by Kanya Wang Hussy@lemanagement.