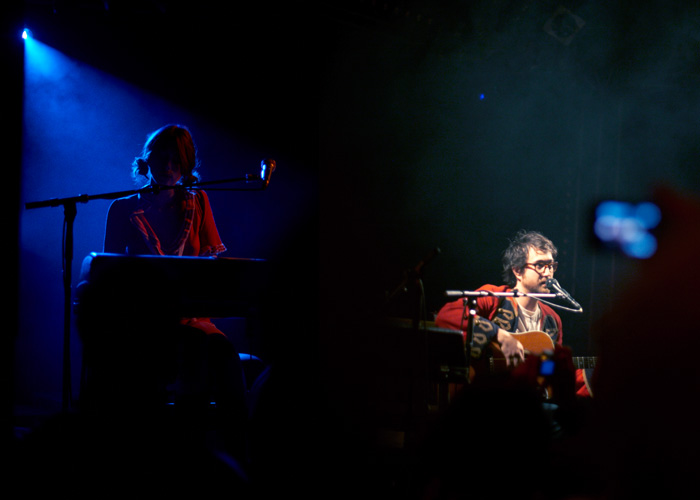 New York band Ghost Of A Saber Toothed Tiger with Sean Lennon and Charlotte Kemp Muhl makes surrealist music where imaginary and penetrating stories are mixed up with the inguenity of their sense of musical sound. Saturday night, the GOASTT was playing at the Parisian venue Point Ephémère. Backstage, silence turned into an improvised rehearsal when Irina Lazareanu decided 5 minutes before the show that she'll sing "strange places", a song written by both Sean Lennon and Irina 2 years ago.
The concert was magical. The couple was beautiful. Charlotte wearing a pom-pom sailor French cancan girl outfit. Grace and charm overwhelmed her voice and appearance.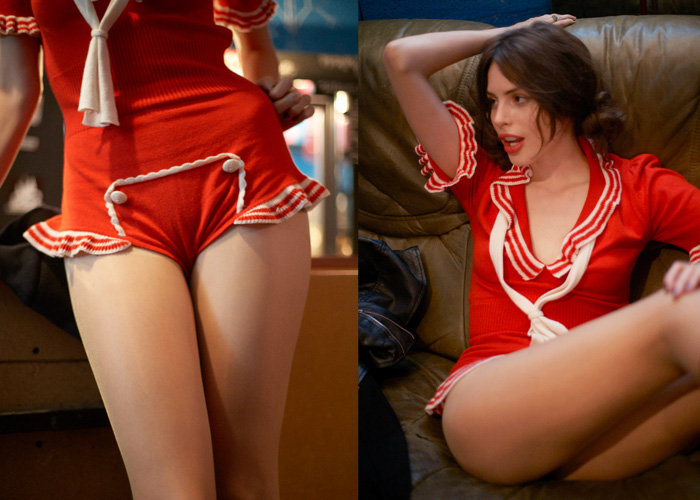 While Sean, refined and elegant was talking in French to the public, receptive to his sensitive and malicious sense of humour.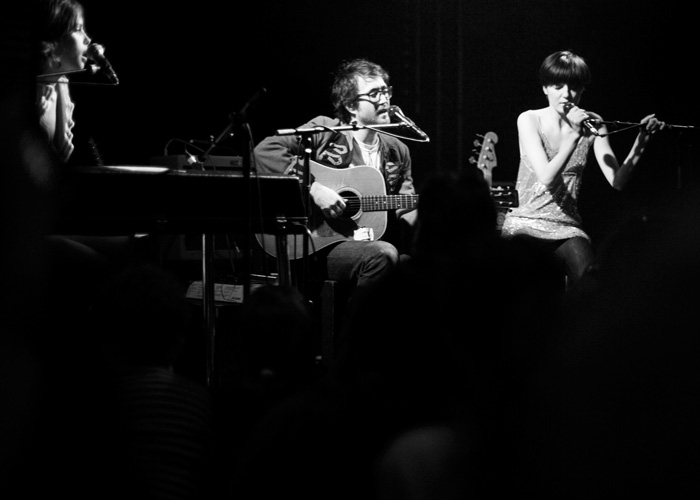 They were delighted to see how well accepted they are in Paris and always think of moving here as Charlotte write songs inspired from "Jardin du Luxembourg".
Sean loves learning new words in French that Charlotte steals and litterally uses in New York, like "this boy has a I don't know what… ("je ne sais quoi").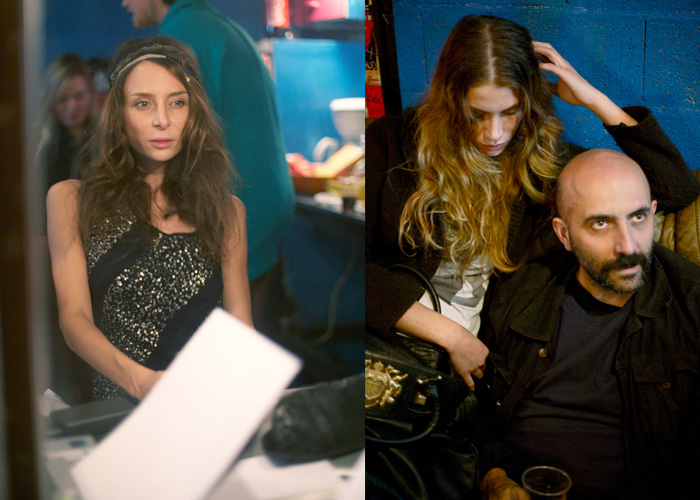 After crazy cocktails at the Ritz, everyone went to sleep and had ethereal dreams after a prodigious night (picture above: Laetitia Crahay and Gaspar Noé).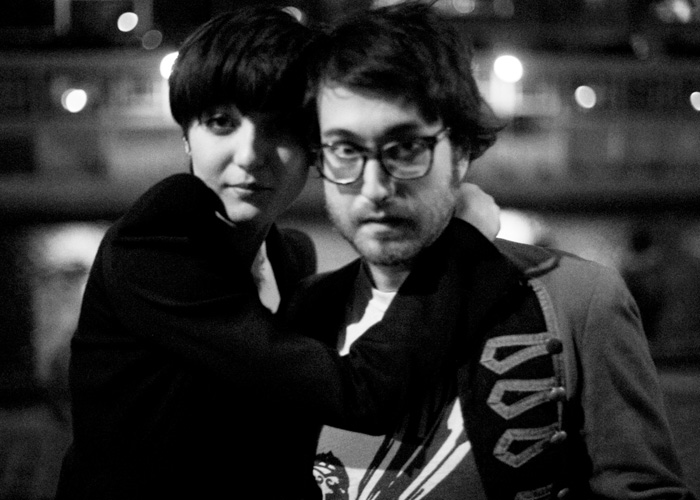 Words and photography by Sophie Caby