All photography by Erika Lager.
A string bathing suit at Carin Wester's show. The incredibly sexy number stood out in the collection called "The Transformers" and somewhat contradicted the wish of the designer to blurr the borders between what's considered men's and women's clothes. Wester explored those gender bounderies by putting women's clothes on men and designing men's silhouettes for women. She obviously didn't follow through with her ambition in the women's line as the bathing suit is an example of pure indulgence in female sexiness. On the right picture former top model Kirsten Owen walk the catwalk for Cheap Monday. Kirsten who was misstaken by some people in the audience for the model Carmen Kass, has a look often described as androgynous. A feature that the brand stretches in the campaign pictures where she makes an appearance alongside the brand's founder Örjan Andersson, and yes, there's definitely a funny and strange ressemblance between the two.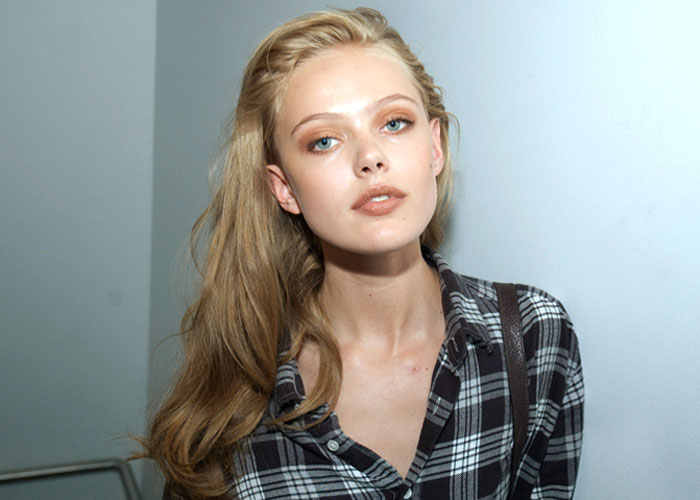 Model of the moment, Frida Gustavsson posing for Erika Lager in a checkered shirt, backstage at Filippa K.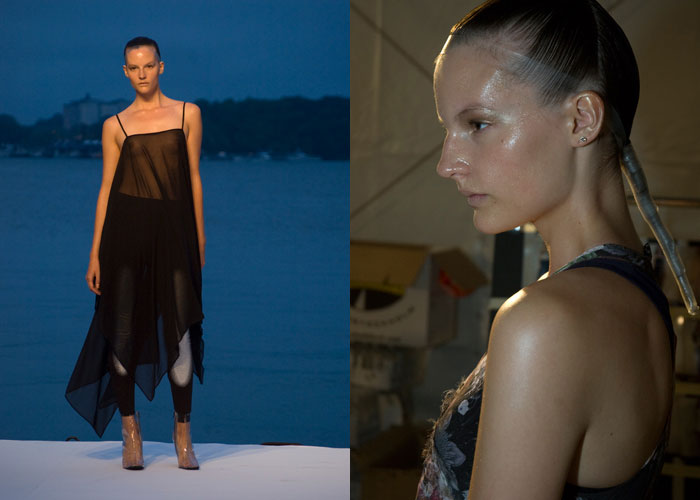 Sara Blomqvist at Cheap Monday. For the collection called "Just Cheap" the design team led by Ann-Sofie Back wanted to combine two diametrically opposed looks. Minimalism and a bling bling aesthetic inspired by LA celebrity style and the Italian predilection for excess. The collection is sparkling. Fading colours on jeans and materials prevail and fake nails in silver are an accessory both on jeans and as separate jewellery pieces.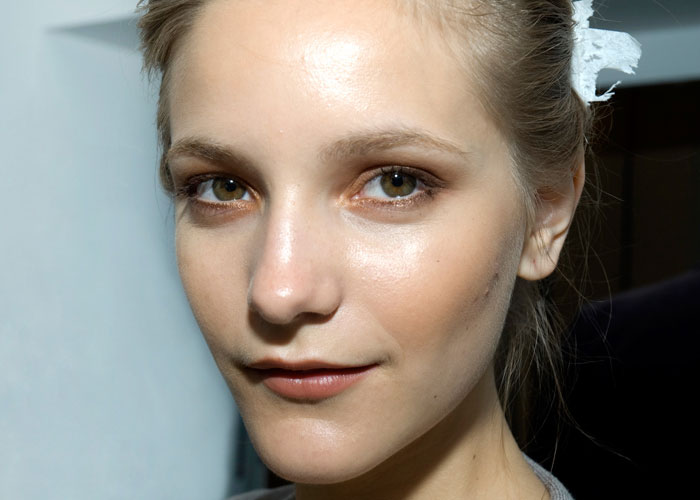 A seductive Dorothea Barth-Jorgensen, backstage at Filippa K.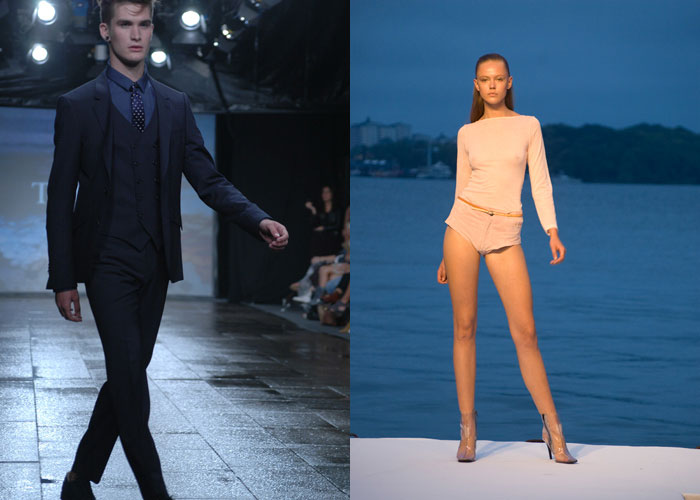 A classic look from Tiger of Sweden and Frida Gustavsson in pink leather hotpants at Cheap Monday, with the Stockholm archipelago as backdrop.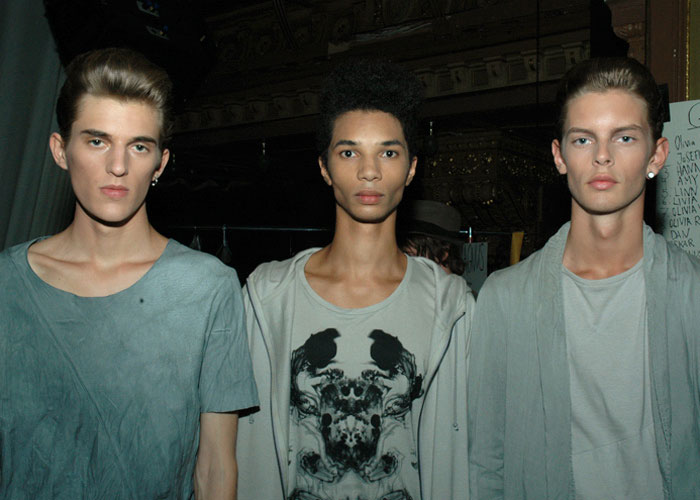 The Stockholm fashion week kicked off with grey tones for men's at Nakkna.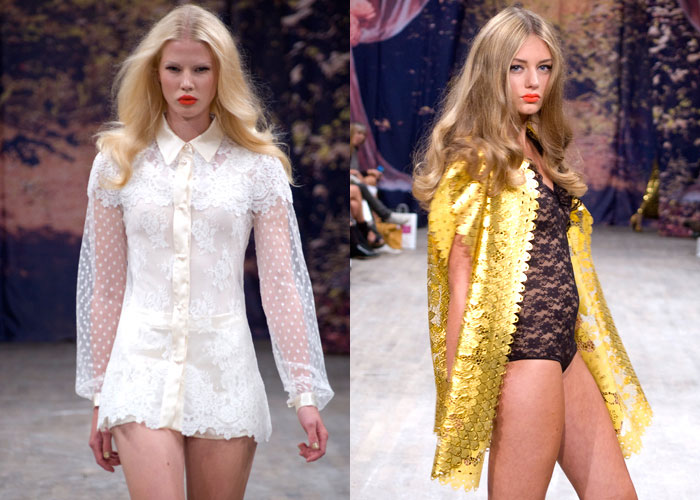 Lace embellishments at the nature-inspired show called "The Secret Garden" at Ida Sjöstedt.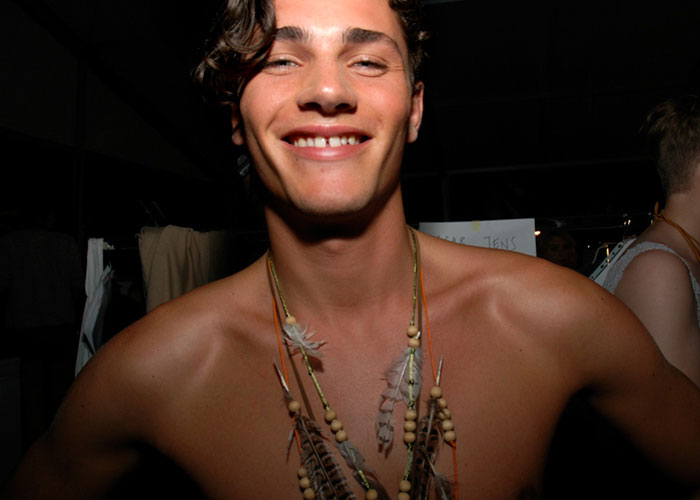 Nomad accessories on model Oscar Spendrup backstage at Carin Wester.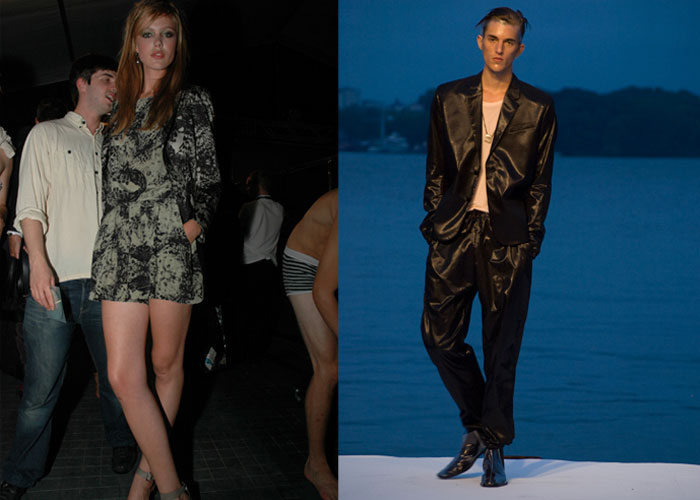 Frida Gustavsson at Tiger of Sweden and a shimmering suit at Cheap Monday.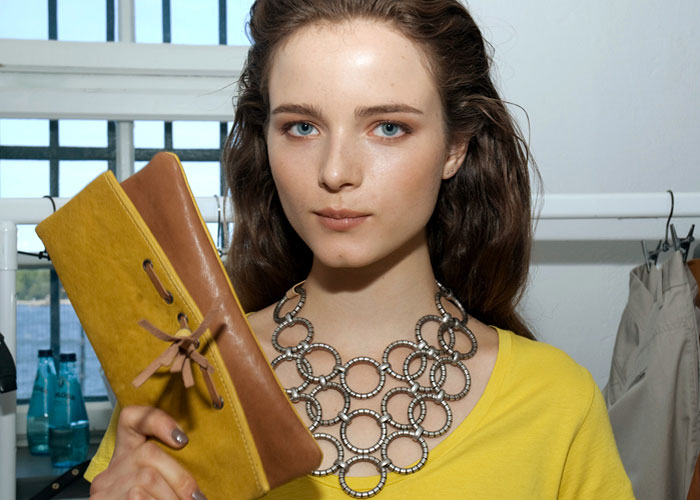 Yellow is a key colour at Filippa K.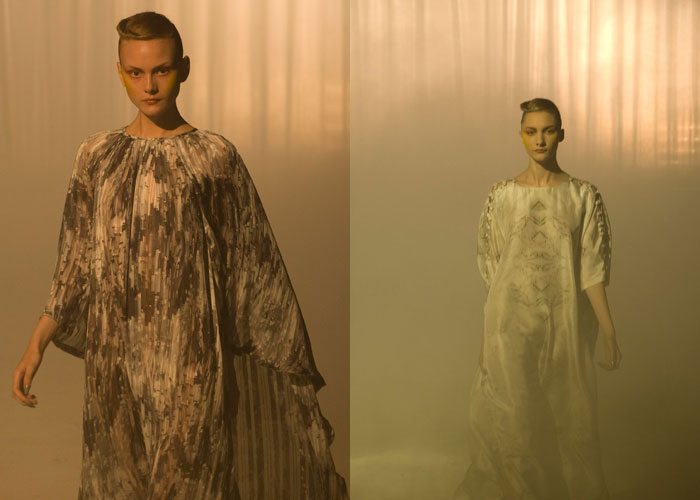 Printed dresses at Nakkna.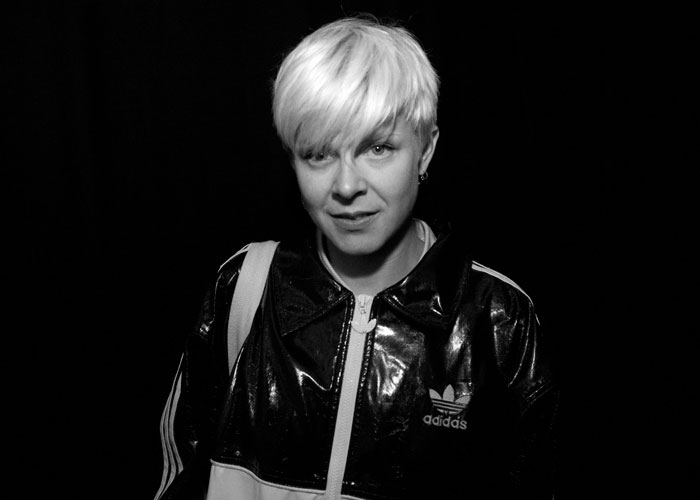 Robyn.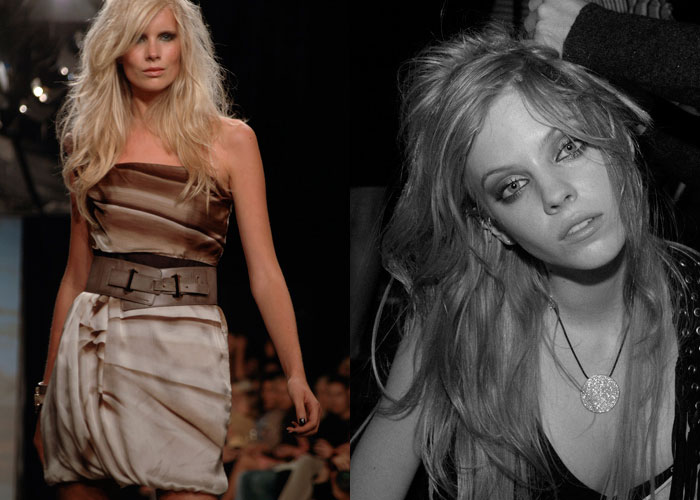 "A walk on the wilder side" by Tiger of Sweden.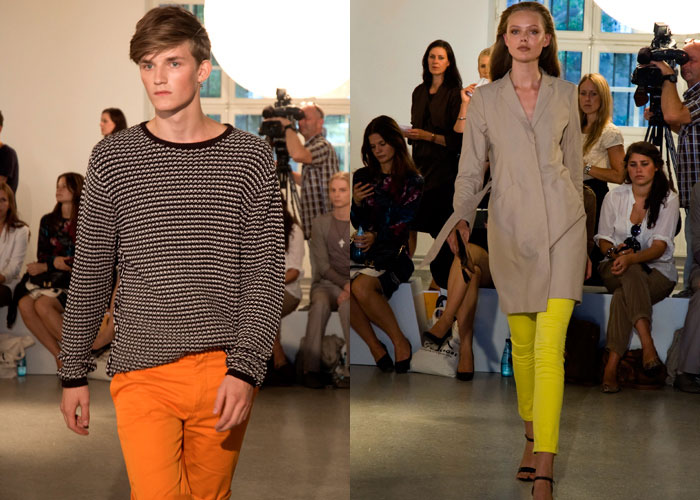 At Filippa K.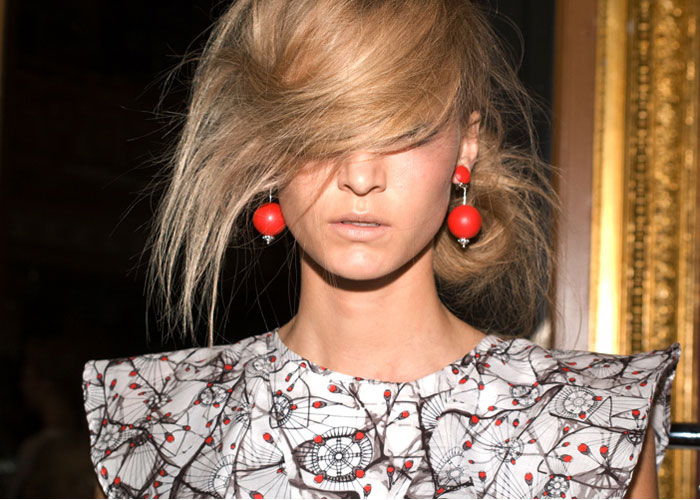 Backstage at Camilla Norrback. The collection is inspired by the designer's childhood summers at the family country house.
Hope set out to catch the mysterious mood of A Swedish Midsummer Night. The brand's motto is "To make an ease in real life" and the signature lies in a functional design and visualized in clean, simple looks. Leather in camel and black is an important feature for Spring/Summer 2011.
After only a few seasons, The Local Firm is one of the leading, creative forces of Stockholm fashion week. For Spring/Summer 2011, the brand continues its research within the Bauhaus movement and geometric shapes and the garments comprise a crossover wardrobe, from progressive denim to eveningwear. The focus on very light materials reminisce of parachuters and desert troops. Many pieces have been cut up into colour blocks, or contrast fabrics have been used together in a reconstruction technique.
At Whyred.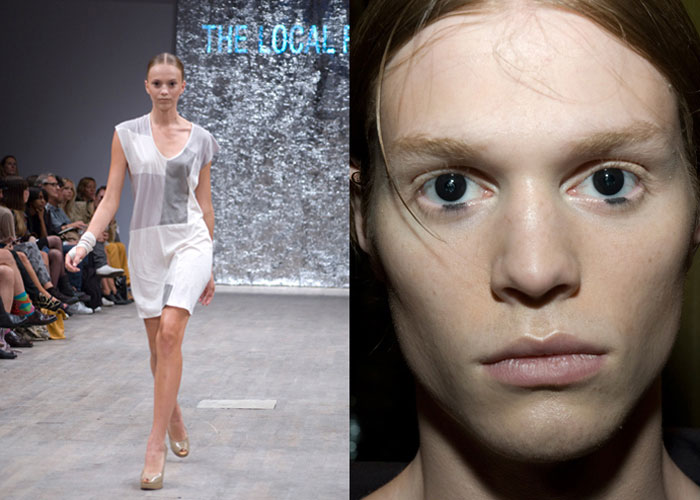 Black contact lenses at The Local Firm.