Untitled, 2006-7, Granite tombstone sculpture, 123 x 65 x 32 cm, Courtesy of Mark Fletcher and Tobias Meyer
Nate Lowman is having his first solo museum show ever at the Norwegian Astrup Fearnley Museum of Modern Art in Oslo. The artist, who turned 30 this year, is fascinated by death and critiques the American media and consumer society through his art, which mostly consists of news and happenings that Lowman cuts out from newspapers and magazines. He includes contemporary culture like famous films, cartoons and brands in his works and his signature pieces consist of a potpourri of images from different time spans, and in that way he is creating a notion of timeline within each piece.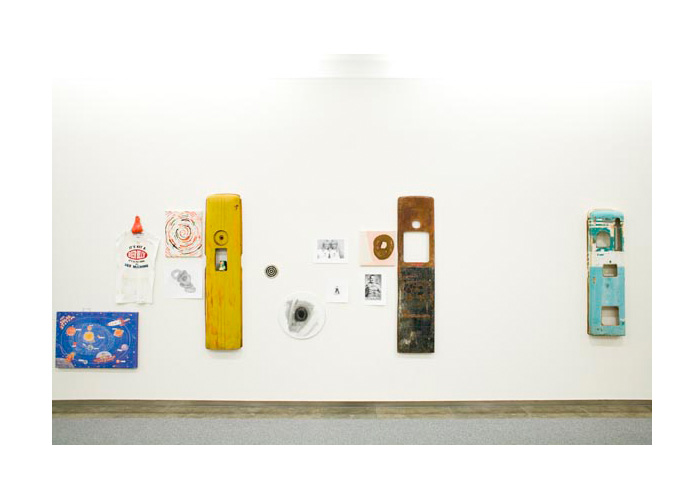 Pump Dump, 2009, 22 painted metal panels in various sizes, courtesy of the artist and Gallery Michelle Maccarone, NYC
Lowman's art is hanging in a sort of a non-traditional collage way on the walls; newsprints and magazine images has just been pasted; as if they had carefully been ripped out and taped up. The paintings and prints do always have the newspaper and pixilated screen print feeling.
Escalade, 2005, Acrylic on canvas, Approx. 146,5 x 159 cm, Astrup Fearnley Collection
The exhibition may seem unfinished, but everything is very well planned. Like a well thought out crime novel.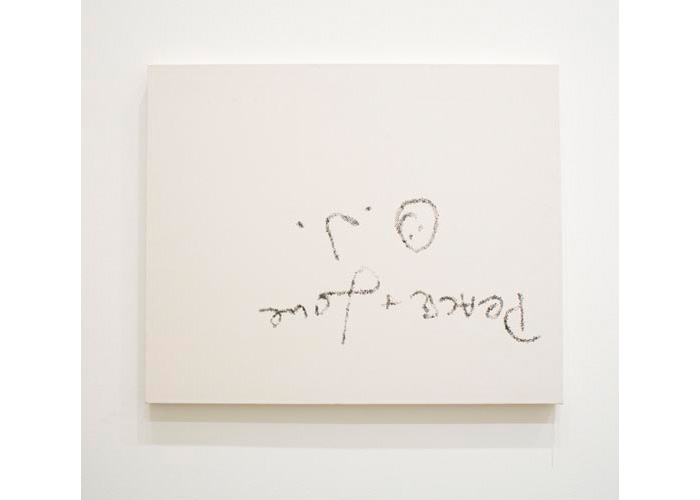 Peace Love O.J., 2005, Alkyd on canvas, 81,3 x 99 cm, Collection Mimi and Filiep Libeert, Belgium
Nate Lowman – The Natriot Act, Astrup Fearnley Museum of Modern Art, Oslo, Norway, through January 3, 2010. Nate Lowman's dealer in NYC is Galerie Michelle Maccarone. All pictures courtesy of the Aestrup Fearnley Museum.