Hanna Holmgren talks to Signa about their installations, widely regarded as some of the most extraordinary on the northern European performance scene. Their work is citically acclaimed for being daring and puzzling. Click to read the article.
The installations of Signa are widely regarded as some of the most extraordinary on the northern European performance scene, critically acclaimed as highly daring, puzzling and challenging. Text by Hanna Holmgren.
Hey, who are
you?
– We are the artistic partnership SIGNA, consisting of Danish performance-installation artist Signa Sørensen, Austrian performer and media artist Arthur Köstler and me, Thomas Bo Nilsson. I'm a set designer and costume artist.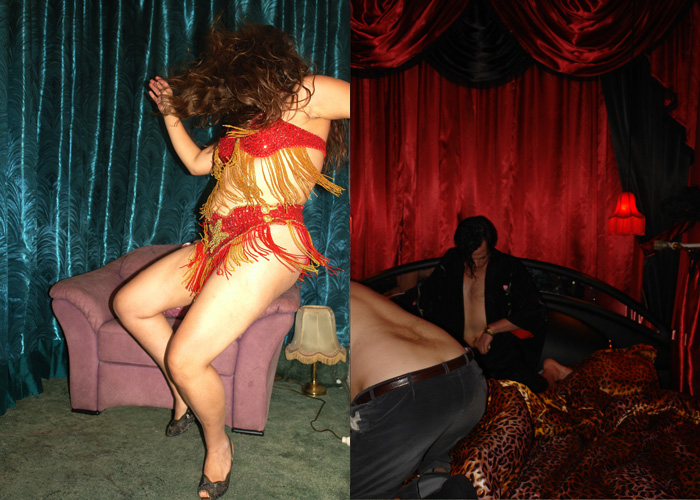 What are
you working on together?
– We work
with performance installations. Our work is site-specific, meaning that we work
with abandon buildings and places, creating installations for the audience to
live in and explore. Several of our performances are long duration and
non-stop, lasting for as much as ten days and nights.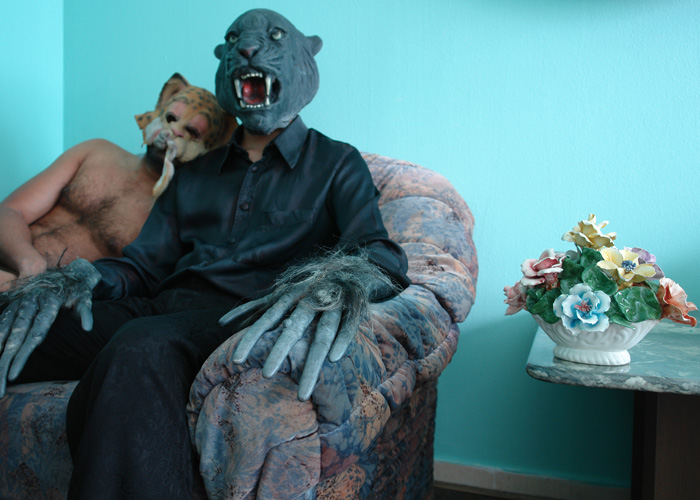 Can you
give me an example?
– Among
our shows are the performance installation "DIE ERSCHEINUNGEN DER MARTHA
RUBIN" for Schauspiel Köln. It was a town consisting of over twenty-five
houses and trailers built in an industrial hall. The show was chosen for the
prestigious Berliner Theatertreffen and the entire installation was moved to
Berlin.
How did
it all start?
– Signa
Sørensen started with the performances in 2001, Arthur Köstler and I joined
later.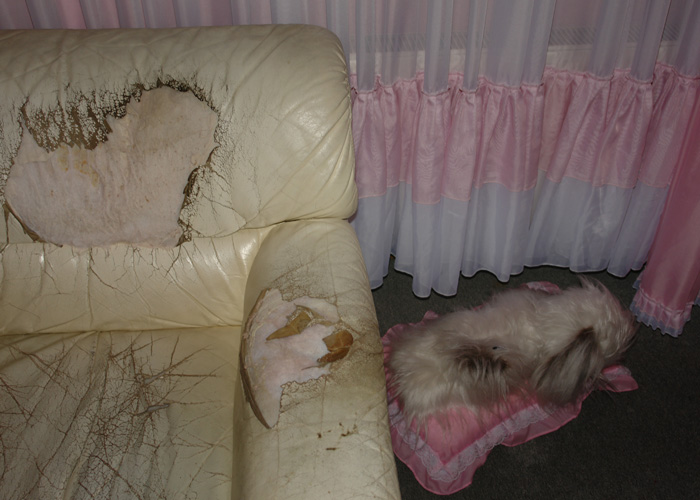 Tell me
about your creative process.
– We all
work in all parts of the production, while having different main areas. I
mainly work with the set- and the costume design, redefining the building and
creating the installation we are performing in. Both I, Signa and Arthur also
perform in the installations as different characters.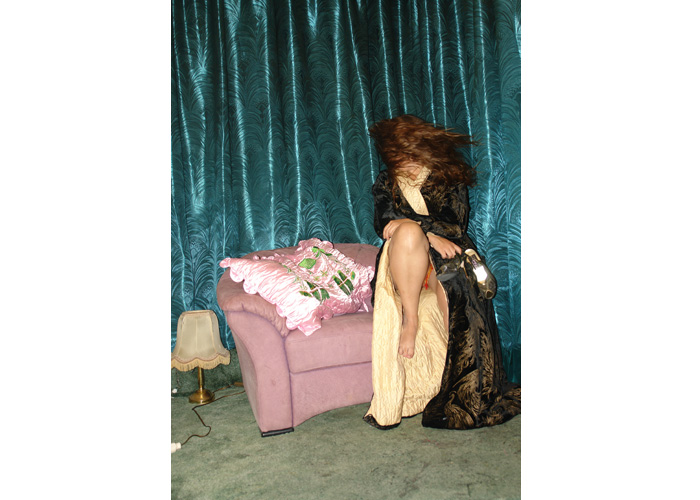 Do you
know what your next performance is going to be about?
– We have
just returned from the bloody performance "Germania Song" in Leipzig
and are just starting the work for the upcoming show in Copenhagen. This
time we are working with Pasolini's raw and brutal classic "Saló"
that we are making as a non-stop installation. It will take place in a large
villa in Copenhagen.
When is the first show?
– The premier is the 27th of January and we are playing for four weeks,
divided in to four non-stop blocks, each one lasting a week.
Pictures: "Die hades fraktur" for Schauspiel Köln, Spring 2009. Photography by SIGNA/Erich Goldmann