The knitted over-sized cardigan at Stockholm Fashion Week, F/W 2011
So, ended another SFW. It goes by fast. Blink and you'll miss it. On a scale of one to ten, with ten being perfection, this one will come close to a six. But of course, six is just a number. It can't describe a loose feeling in the air any more than a postcard describes Hawaii.
By Antonia Nessen
The last couple of years have probably been the most exciting ones in the life of Swedish fashion. The Stockholm fashion scene has changed for the better.
An anthropologist would say that the only thing that is really certain with the modern identity is that it is changing. A new season in fashion means change. Change is many things, but it is never the thing you thought it would be. It is probably like winning on the lottery or buying a really expensive handbag. Now you're a winner. Only to find out that when you get something you wanted really badly, you can feel a real sense of emptiness. Maybe you spend some time trying to describe the experience. Swedish designers don't make it too difficult for you. Everything shown at SFW is wearable. Designers are very articulate. They get their messages through to their customers. And the customers are very loyal. Swedes don't really like going out of their comforting zones.
The solution, the one that keeps popping up on every catwalk, is the knitted, over-sized cardigan. Something designers want you to hide your frozen body in. During winter, there is often no sun, for anyone, ever. Many different layers of clothes are an excellent way for people to express their frustrations through the second skin of fashion.
So, there it is, the knitted cardigan. Oh, you again! It is obvious that it had always been there, just around the corner. But that's not a bad thing. A cardigan is a great piece and very wearable. It could be whatever you would like it to be. It could be a sweater… now it's a jacket… or an armor… a cape… oh it is definitely a cardigan. A piece of clothing adaptable to all sizes and shapes. Very democratic, neutral and dramatic. "Do you want to try on this sweater?" Rodebjer seems to be asking when she opens her show with a white, fluffy turtleneck. I instinctively put my hand on my throat and think that maybe I will. Although it doesn't look too exciting, she's right, l will probably need it.
It is easy to confuse change with novelty. But nostalgia can change your outlook on the world, at least temporarily. At some shows you feel like you're seeing the collection from the eye of a child at a party for grown-ups. A party taking place in the Seventies. And you're a child who concentrates on whatever
glitters and so remains unperturbed at being surrounded by all the horrific things happening in the outside world. Your parents and their friends are dancing around, raising their glasses in their Yves Saint Laurent and Annie Hall looks. Forty years later you want to keep the feeling but deep inside you know it is probably gone forever.
If it could have lasted forever though, you would gladly have lived there, inside that world.
Being that teenager complaining about her dad wanting her to study economics, but who would rather be a poet. She grows up and decides to compromise, even though people would probably have read her poems. Now she is condemned to a lifelong feeling of loss. But maybe she should start all over again. Release the pressure. Socrate got the death penalty for misleading the youth. Yves Saint Laurent and Alber Elbaz did get fired. They were all outcasts at some point. People didn't get what they where saying straight away. Visionaries probably don't speak a language everyone can understand from the start.
Filippa K started the fashion scene up north some ten or fifteen years ago. Perhaps designers will have already said the things that need to be said by next season and move on to other destinations. Will SFW keep growing or die? Probably things will keep happening. More oversized cardigans will be sent down the Stockholm catwalk. The world continues to spin. Really? So, they say.
The late novelist Stieg Larsson couldn't come up with a better plot for a fashion thriller.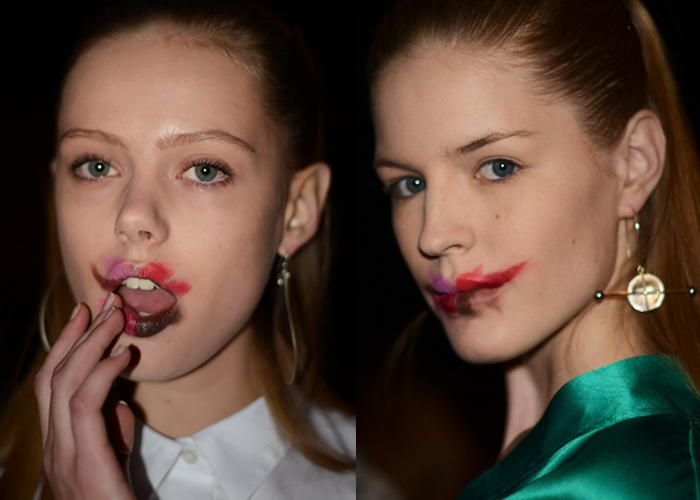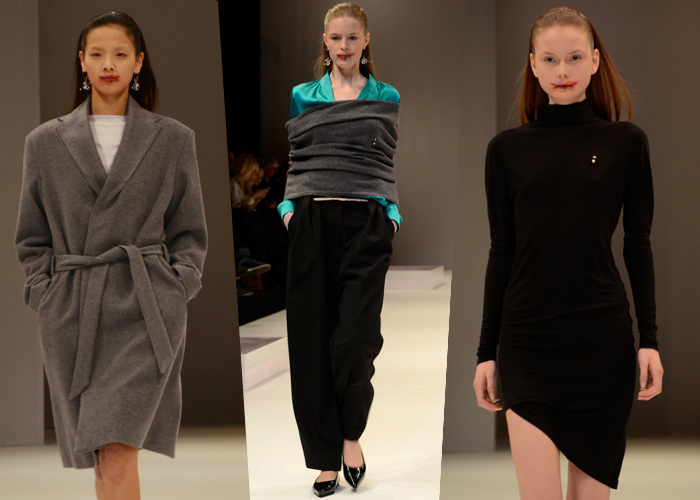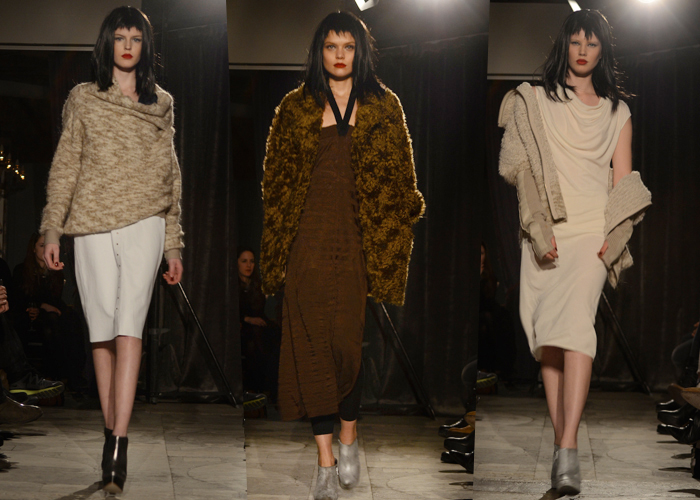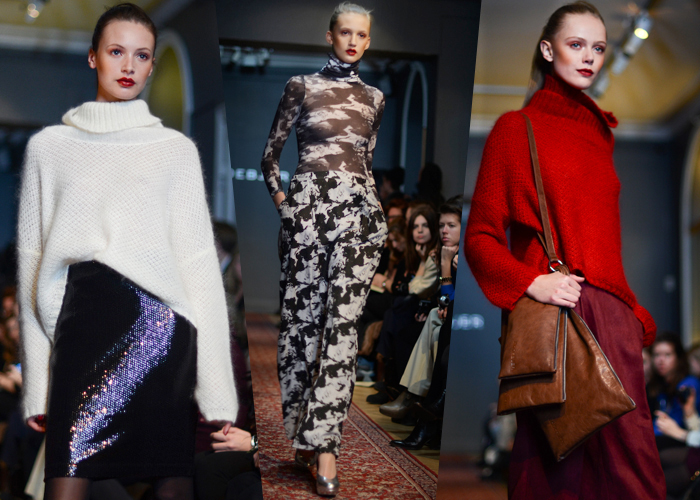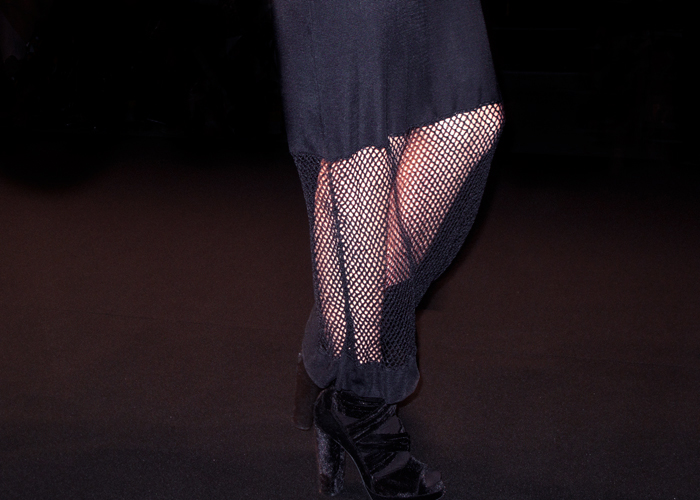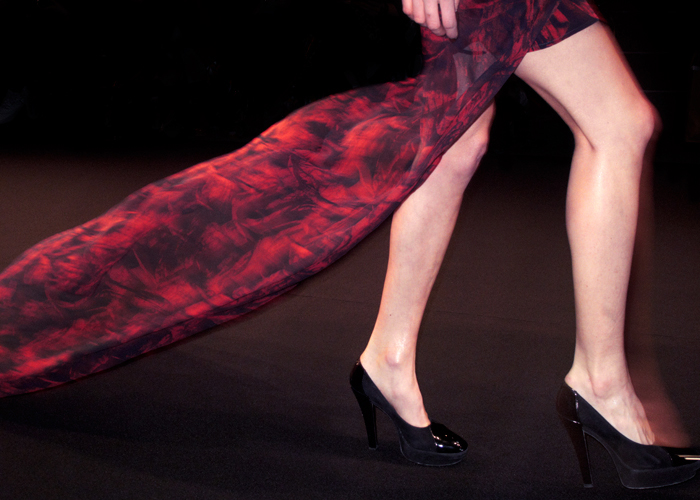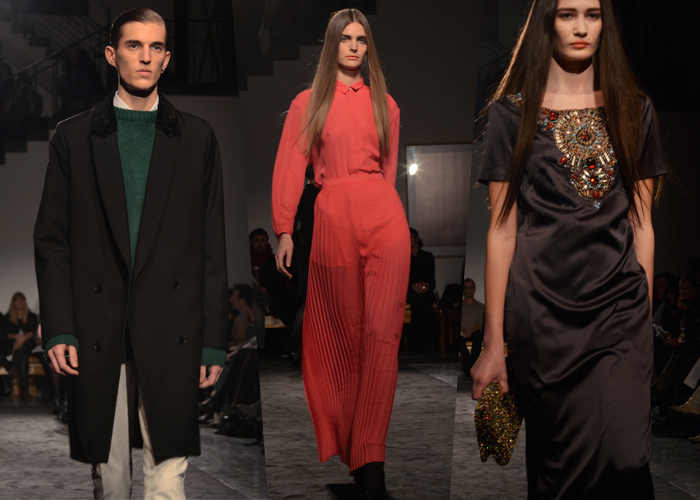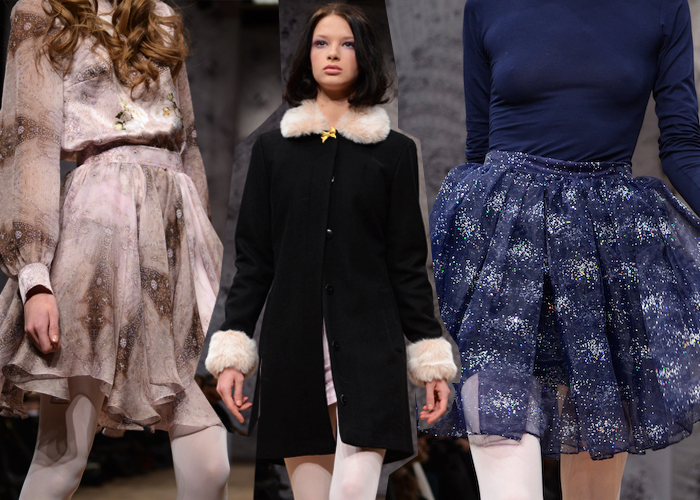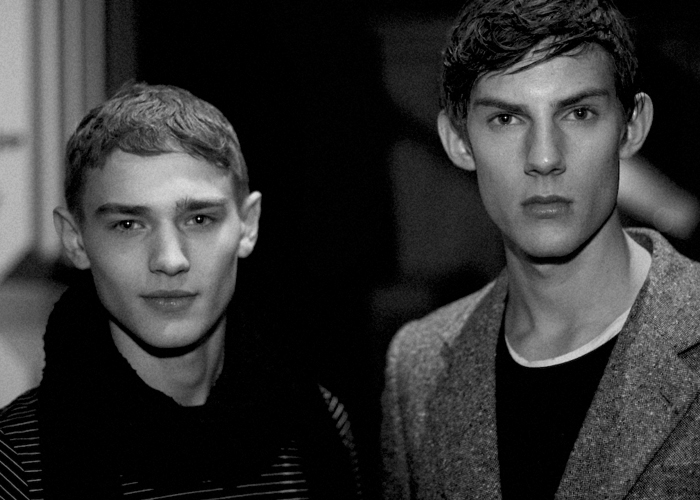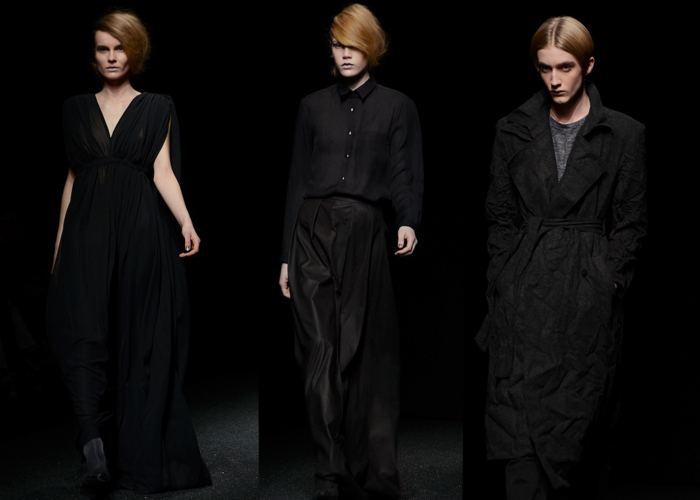 Nakkna. All photography by Erika Lager.