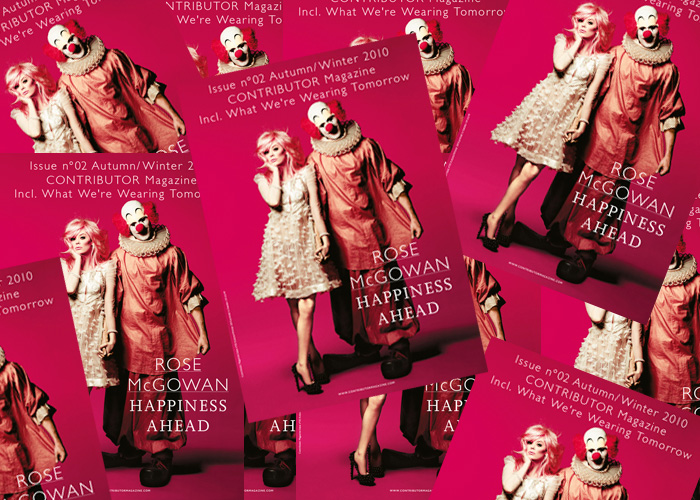 Rose McGowan for Contributor Magazine. Photography by Yu Tsai and fashion by Martina Nilsson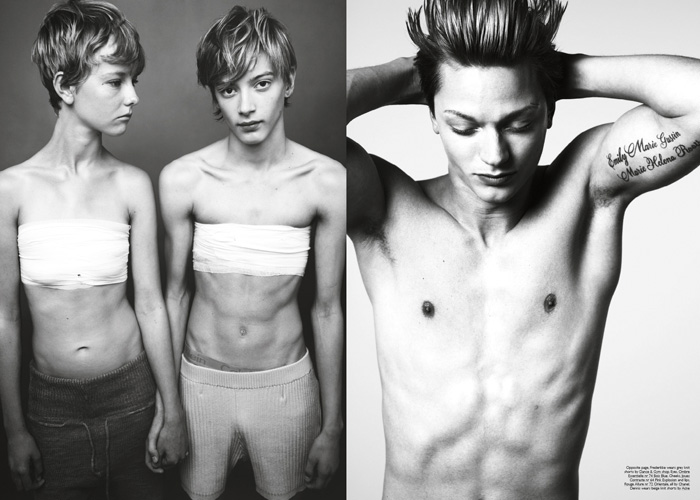 Photography by Andreas Sjödin, beauty by Anya de Tobon and fashion by Naomi Itkes
Interview with Dries van Noten by Philippe Pourhashemi. Portrait by Mikael Jansson
Photography by Andreas Sjödin, beauty by Anya de Tobon and fashion by Naomi Itkes
Essays by Tom Greenwood, Philippe Pourhashemi, Antonia Nessen and many more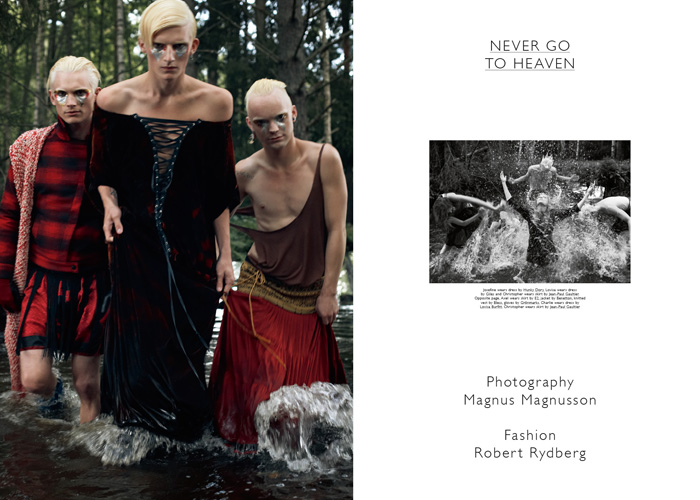 Photography by Magnus Magnusson and fashion by Robert Rydberg
Twins. Photography by Hasse Nielsen and fashion by Robert Rydberg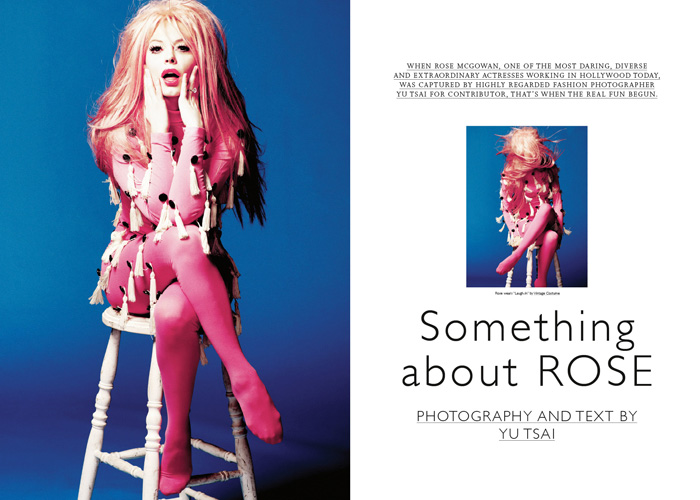 When Rose McGowan, one of the most daring, diverse and extraordinary actresses working in Hollywood today, was captured by highly regarded fashion photographer Yu Tsai for Contributor, that's when the real fun began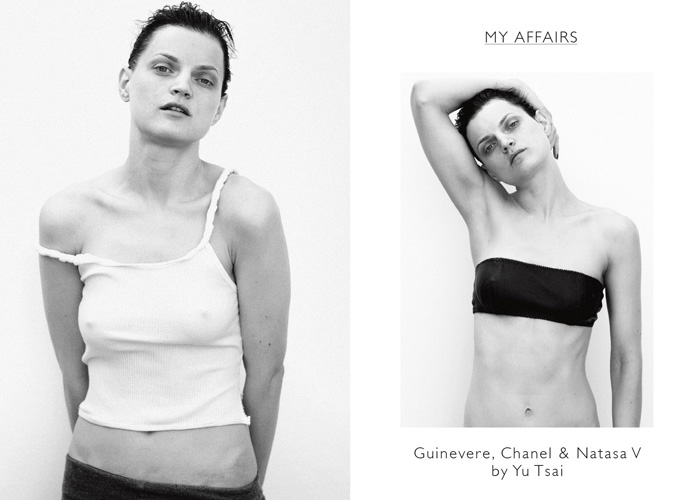 Guinevere Van Seenus, Chanel Iman and Natasa Vojnovic by Yu Tsai
Letter from the Editor-In-Chief Robert Rydberg
So what is the best way to describe why the magazine looks the way it does? One of our starting points was the sect: individuals that form a group and the mentality that holds the group together. A kind of coming together under the same umbrella, like the people who gathered around Warhol, Gertrude Stein or Jesus and his disciples. You put a person, a religion or an ideology on a pedestal. A luminous leader who manages to convince everyone to commit mass suicide in order to be able to get on a spaceship with an unknown destination, since the universe is expanding and the apocalypse is near. Fashion is as much an armor, as a disguise or an expression. It offers support and shelter to both bodies and identities, much like a persona around a famous person, a sect leader or a religious figure. In the end it all comes down to the basic metamorphosis, the way you look at the world in accordance with the changes it is going through.
Through styling and fashion images we have the opportunity to comment on our fictionalized world and all its possibilities. Today, much editorial work in fashion is driven by a kind of regime of clarity; it's all centered on straightforwardness, control and focus on specific garments. This means that doors are closed, which I believe contradicts the elusive character of fashion. I have a hard time seeing the point of crystal clear messages in this era we live in. Fashion today doesn't comprise a clearly defined group, but rather parallel movements, we can call them sects. For us antitheses to the stripped and rational are very important, alternatives that are nonetheless rooted in reality and, above all, in the work process. Another starting point for this issue was the different meanings of the word gay. It is a word with many different definitions and connotations. What it means, that is up to each of us to decide.
Most importantly, in this issue I wanted to expose the creative work process. We react to events. We gather impressions without noticing. The creative process is all about context; circumstances, encounters and discussions are central. If it were a room it would be a kind of atelier, and you never know what to expect before meeting there. In my view the process represents the core of what is to a certain extent, in essence, fashion, and it is probably the only way to capture and present a dimension of fashion that would otherwise have remained hidden. In our case it's a ritual that ends with What we're wearing tomorrow. Have a good time all the time.