Contributing photographer Erika Lager brings you the latest coverage from Paris fashion week. Click for more.
Text and photography by Erika Lager.
You can count on Sonia Rykiel and her daughter Nathalie to present one of the happiest shows around. It's in the bloodline of the French house, which turned Rive Gauche in Saint Germain-des-Prés into a fashion landmark some decades ago. The sexy collection was shown in Rykiel's flagship store and the brand's trademark feeling was there alright with berets, black, striped knits, lace and see through.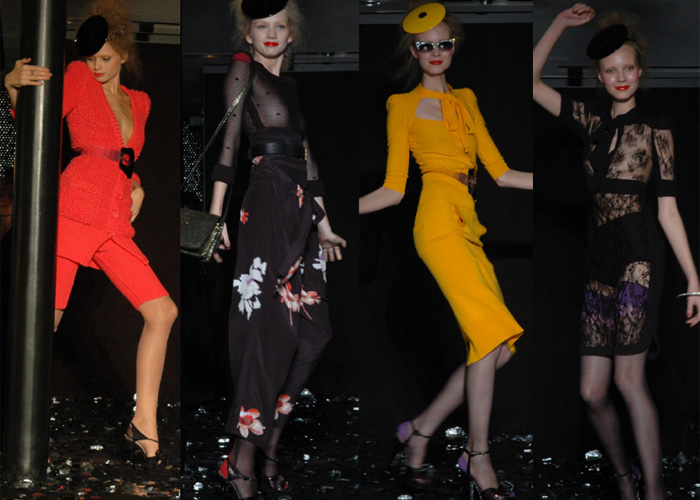 Backstage at Sonia Rykiel, models Tanya Dziahileva, Sasha Pivovarova…